Collection Management 1-2 staff
Here are the 2012 nominees for Collection Management an organisation with 1-2 paid staff.
Please note that all of these lovely images are courtesy of the nominees.
Lady Denman Museum
Collection Management Centre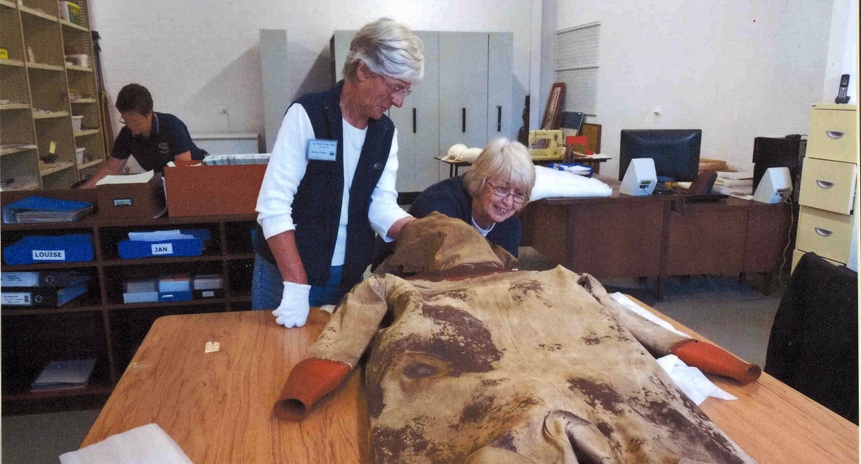 Until 2010 the Lady Denman Heritage Centre's collection was housed in a crowded and damp room. Since then they have built their Collection Management Centre which includes work space for up to nine people, three computer stations with MOSAIC licences, tables for conservation work, a climate room, compactus for archived documents, and exhibition storage space.
The project was conceived in the late 1990s however, cash was insufficient at the time. They decided to increase financial reserves so they could apply for large infrastructure grants, confident they could provide matched funding and in-kind support. This strategy worked and they were able to secure three substantial grants.
The project was not just about physical space; it has been about developing a team. The Centre provides the opportunity for volunteers to work together, share ideas, mentor each other and improve their collection management.