Exhibition & Public Engagement: 5-20 staff
Here are the 2012 nominees for Exhibition & Public Engagement for organisations with 5-20 paid staff.
The winner for this category was The Nicholson Museum at Sydney University for their exhibition 50 Object 50 Stories. Casula Powerhouse and Mosman Art Gallery both received highly commended awards.
Please note that all of these lovely images are courtesy of the nominees.
Albury Art Gallery
Delightfully Deco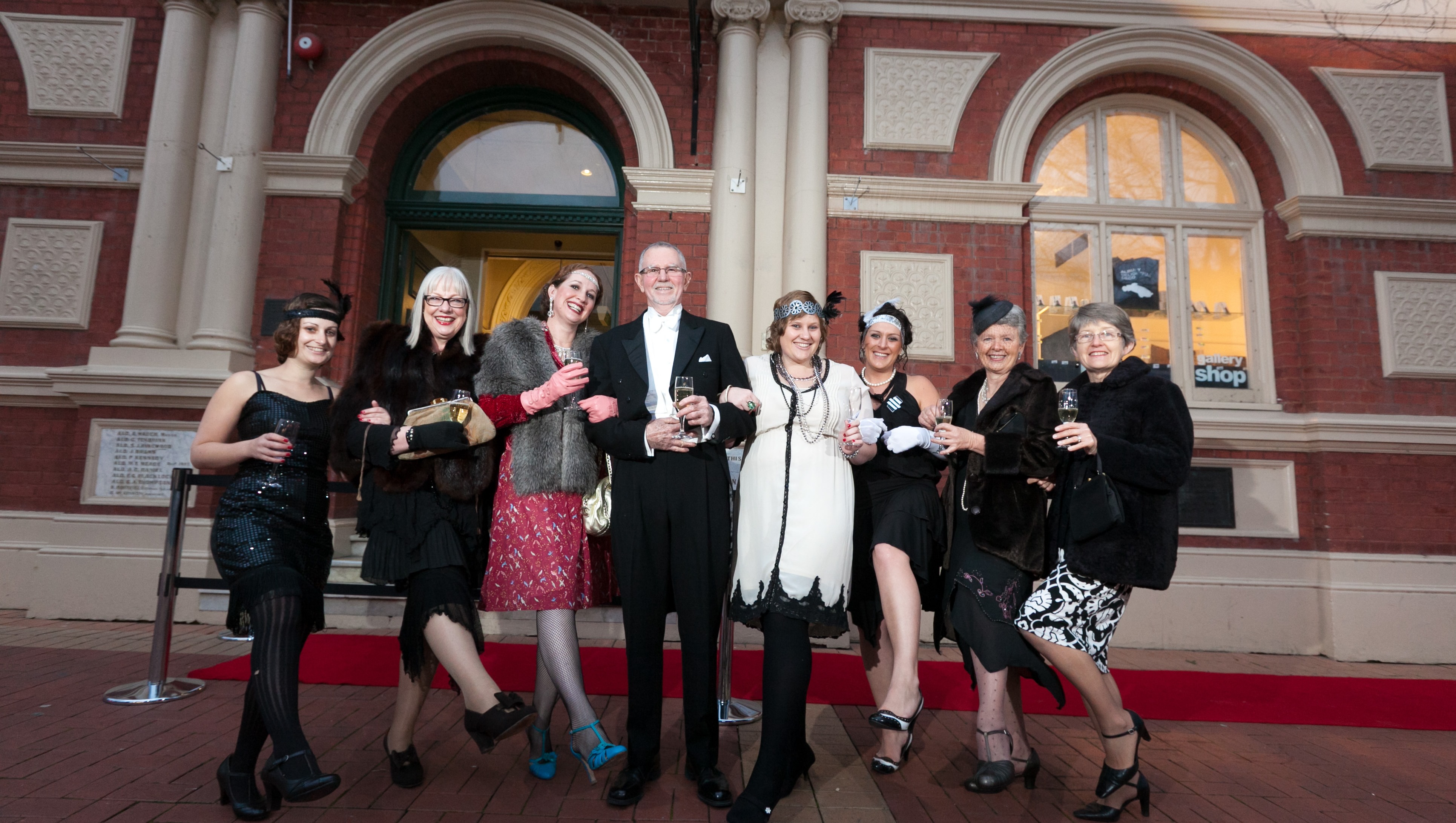 Delightfully Deco was a major exhibition, exploring Art Deco in regional Australia, using Albury as the epitome of how Australians interpret, love and collect Art Deco. Albury came alive in the Art Deco era, during the early 1920s. Leisure and extravagance were key, Albury citizens, started purchasing furniture, clothes, jewellery and cars that reflected the relaxed life. Young people went to dances, smoked imported cigarettes, listened to big band music.
Two years in the planning, Delightfully Deco had over 31,000 visitors, over 400 items involving 43 lenders and an 80 page catalogue. It was popular with visitors, included a great opening night party, CBD street tours and over 20 workshops, holiday programs, films and talks.
Albury Art Gallery
Drawing on Drysdale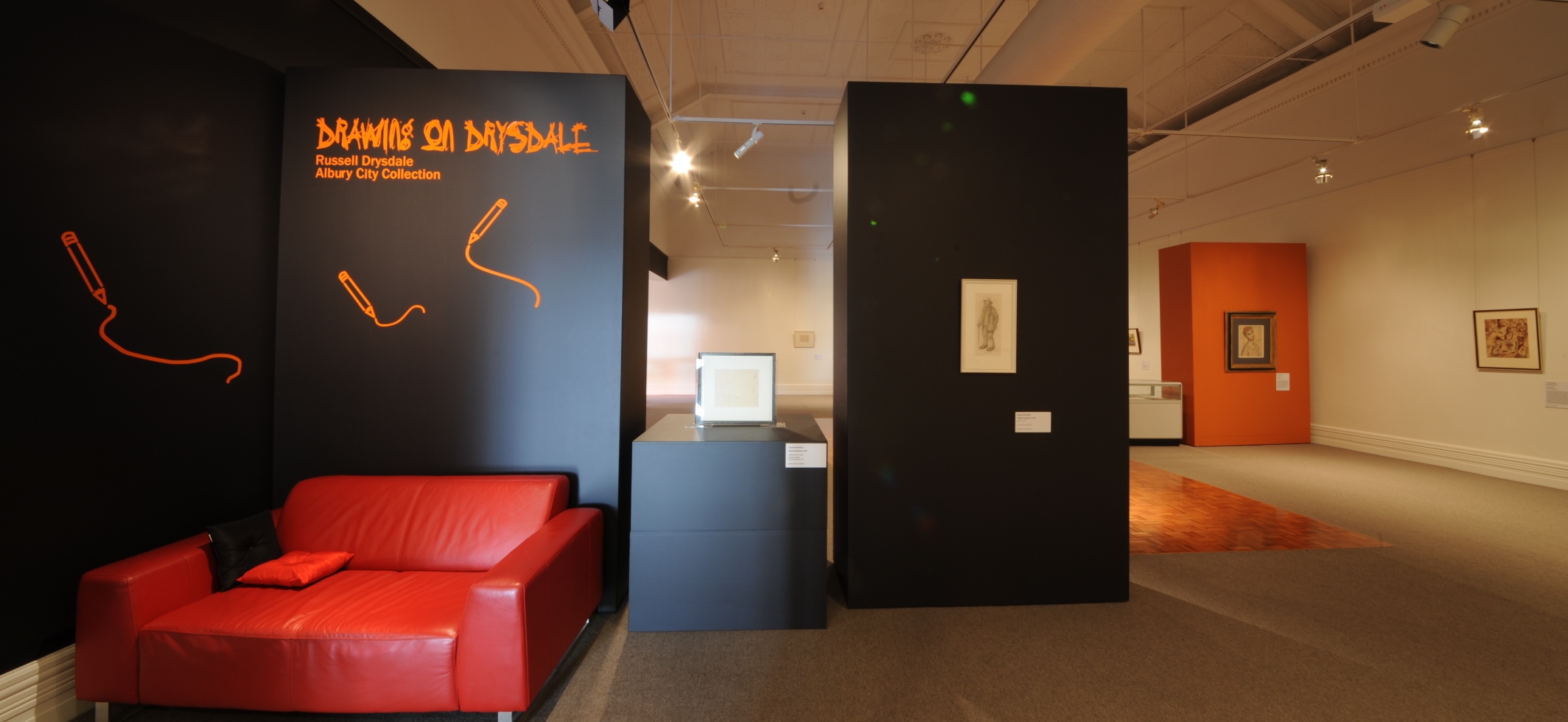 Drawing On Drysdale celebrated the centenary of the birth of Russell Drysdale. It featured a selection of drawings, prints and artifacets by Drysdale from the AlburyCity Collection. Through his impaired vision, Drysdale encouraged a new way of seeing the Australian landscape and people.
The Albury Art Gallery holds over 40 artworks by Drysdale, these artworks were juxtaposed with ephemera, books and objects such as Drysdale's portable easel. This project increased access to the collection through the exhibition, in depth catalogue, downloadable audio tour and an interactive touchscreen highlighting conservation projects on the works.
In a chronological narative the exhibition took the viewer on a journey from 1930s, prior to Drysdale attending art school, to the 1970s when he began to reflect on his mortality and life.
Australian Centre for Photography
Parallax: the performance paradigm in photography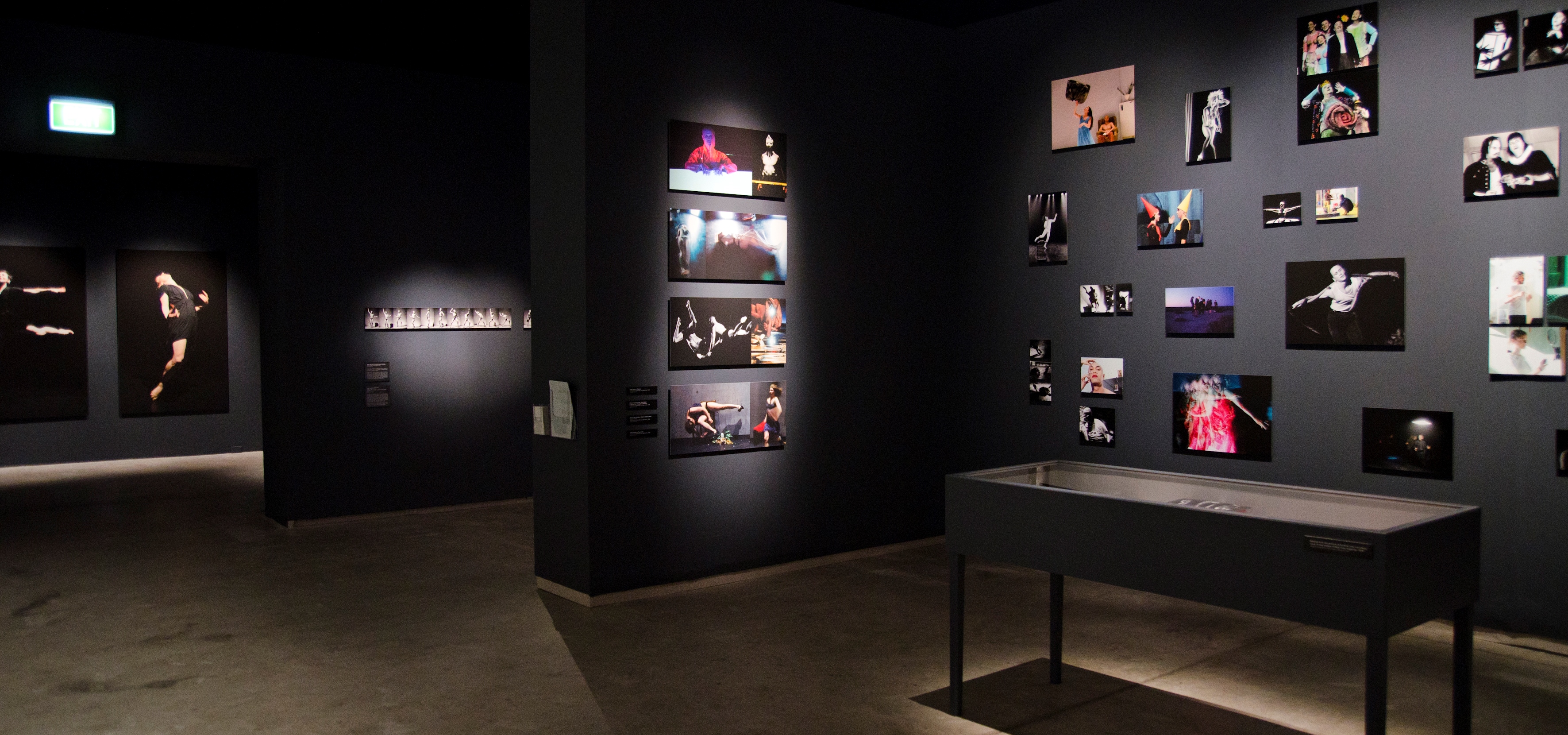 Parallax: the performance paradigm in photography consisted of works by photographer Heidrun Löhr over a two decade career spanning performance, dance and visual arts.
With more than 300,000 images to draw from, the exhibition aimed to avoid being a 'photographic history' of performance or retrospective. By focusing on the notion of parallax in her practice a different perspective on performance photography was articulated.
Parallax is the difference in an object's position from two viewpoints. It intensifies with the added variable of movement in performance. Löhr's camera captures something unique beyond the capabilities of the human eye. Her photographs are more than documents of a vanishing event, they're collaborative works, images built out of the action of the photographer as much as the gestures of the moving body.
Casula Powerhouse Arts Centre
Australian Muslim Women's Arts Project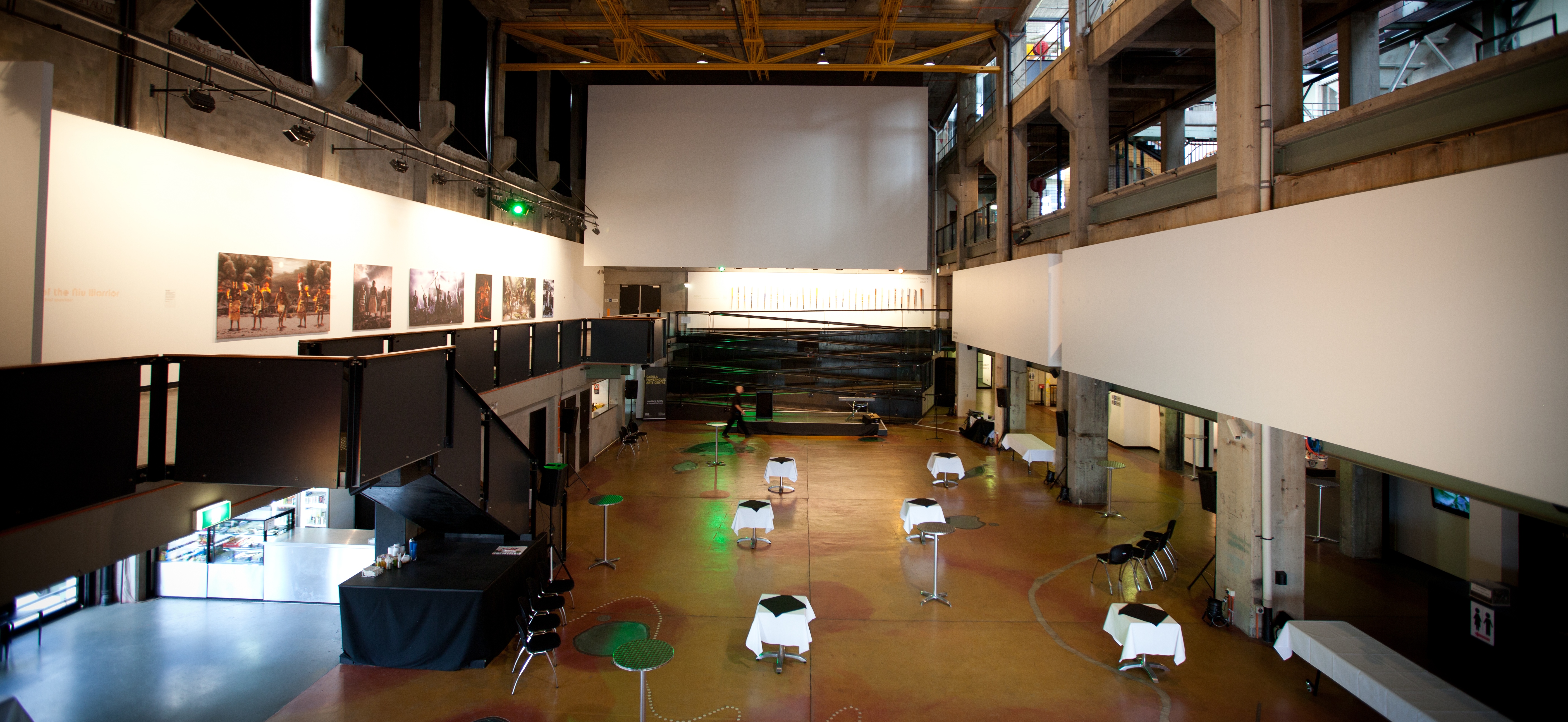 The Australian Muslim Women's Arts Project was an extensive national initiative, developed over a number of years. Australian Muslim women artists engaged with communities to create artworks. The exhibition No Added Sugar engaged artists and audiences in a national dialogue relating to identity, self-determination, personal development and change.
Artists committed themselves to an intensive process, including two artist laboratories and an independent community engagement project. This culminated in the exhibition which brought together eight projects and 18 artists to create a dynamic national network. The project is a significant model of contemporary cultural production, showcasing the creative diversity of the Australian Muslim experience and contemporary Australian society.
Lake Macquarie City Art Gallery
Your Summer of Contemporary Art: ' Where there is water…' and Waterworlds'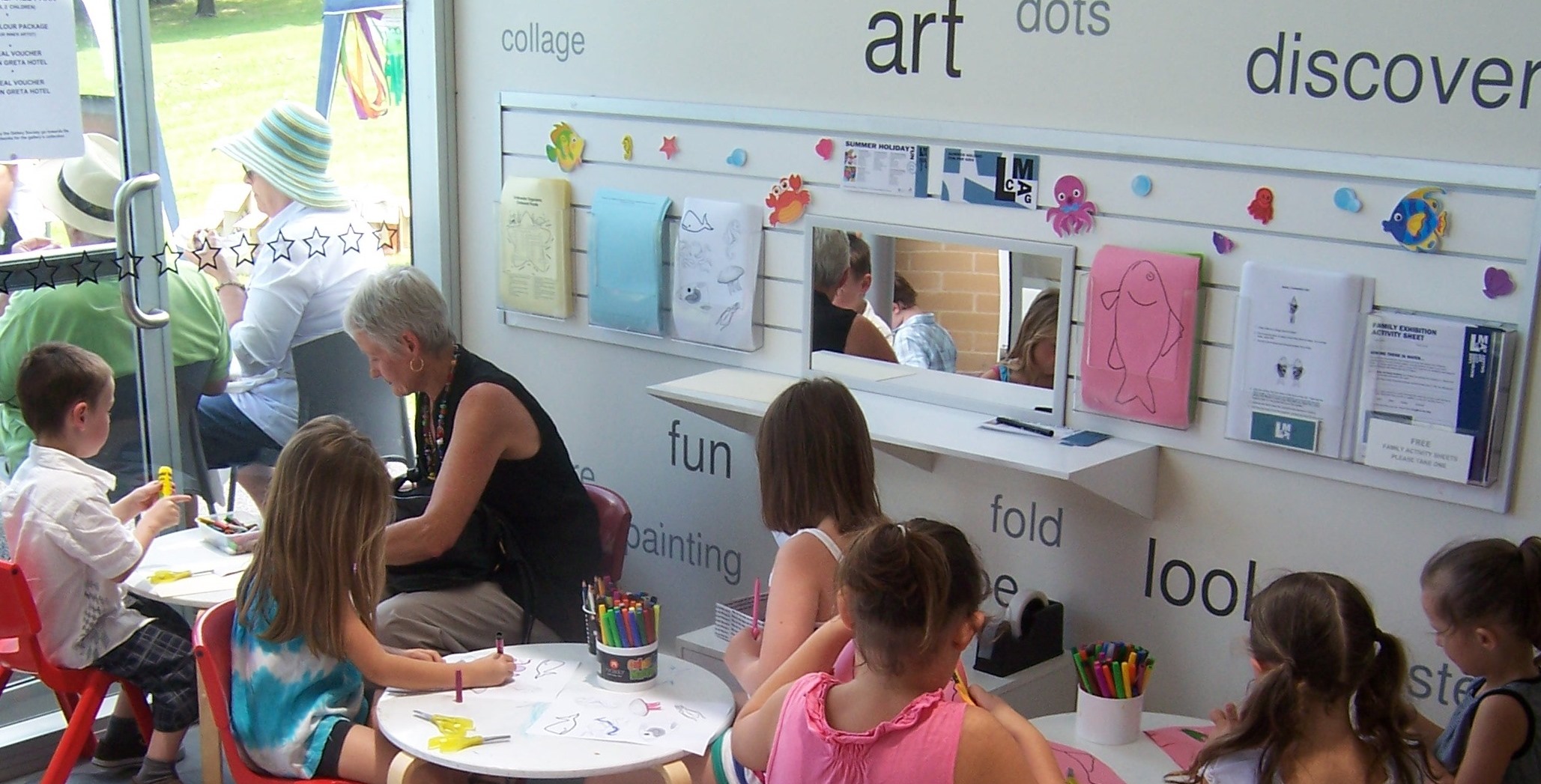 Each year the Lake Macquarie Gallery curates an exhibition of contemporary art based on either water or holiday activities. As they are nestled on the foreshore of Australia's largest coastal saltwater lake, it's impossible not to consider water when programming.
For the past three years, Lake Macquarie has partnered with Glendon School in presenting the exhibition, combining the Gallery's committment to contemporary art and community-based exhibitions. Through direct learning for children and enticing new audiences to learn about contemporary art, the exhibition delivered on Lake Macquarie's philosophy of making contemporary art accessible and engaging visitors of all ages and abilities.
This collaboration achieves this The students, learn artmaking via smartboard technology and practical hands-on methods. It is also therapy for children with moderate to severe intellectual disabilites. The result is a stunning and moving exhibition.
Mosman Art Gallery
ATTACK: Japanese Submarines in Sydney Harbour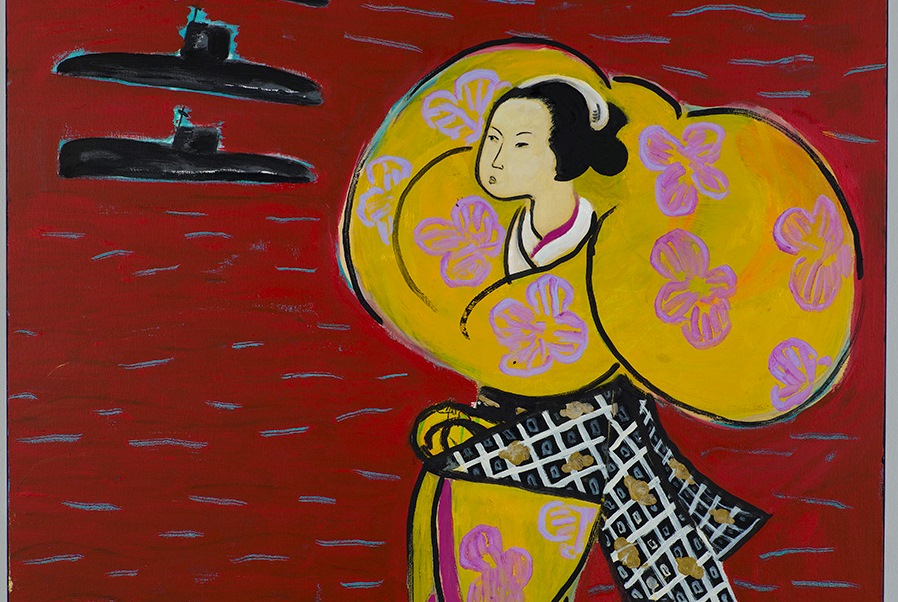 ATTACK: Japanese Submarines in Sydney Harbour is a solo exhibition of 15 major works and 7 studies by artist Ken Done. It was commissioned in 2011 by Mosman Art Gallery to commemorate the 70th anniversary of the Japanese attack on Sydney Harbour in 2012.
ATTACK is firmly placed within the art-making tradition of drawing inspiration from historical narrative and is the first series of paintings produced in Australia that is dedicated to exploring this event. It is a compelling and culturally sensitive exhibition that deals with empire, self-sacrifice, death, destruction and honour. This was a local story for the Mosman community, but one that has broader national and international significance.
Newcastle Museum
ANZAC Day 2012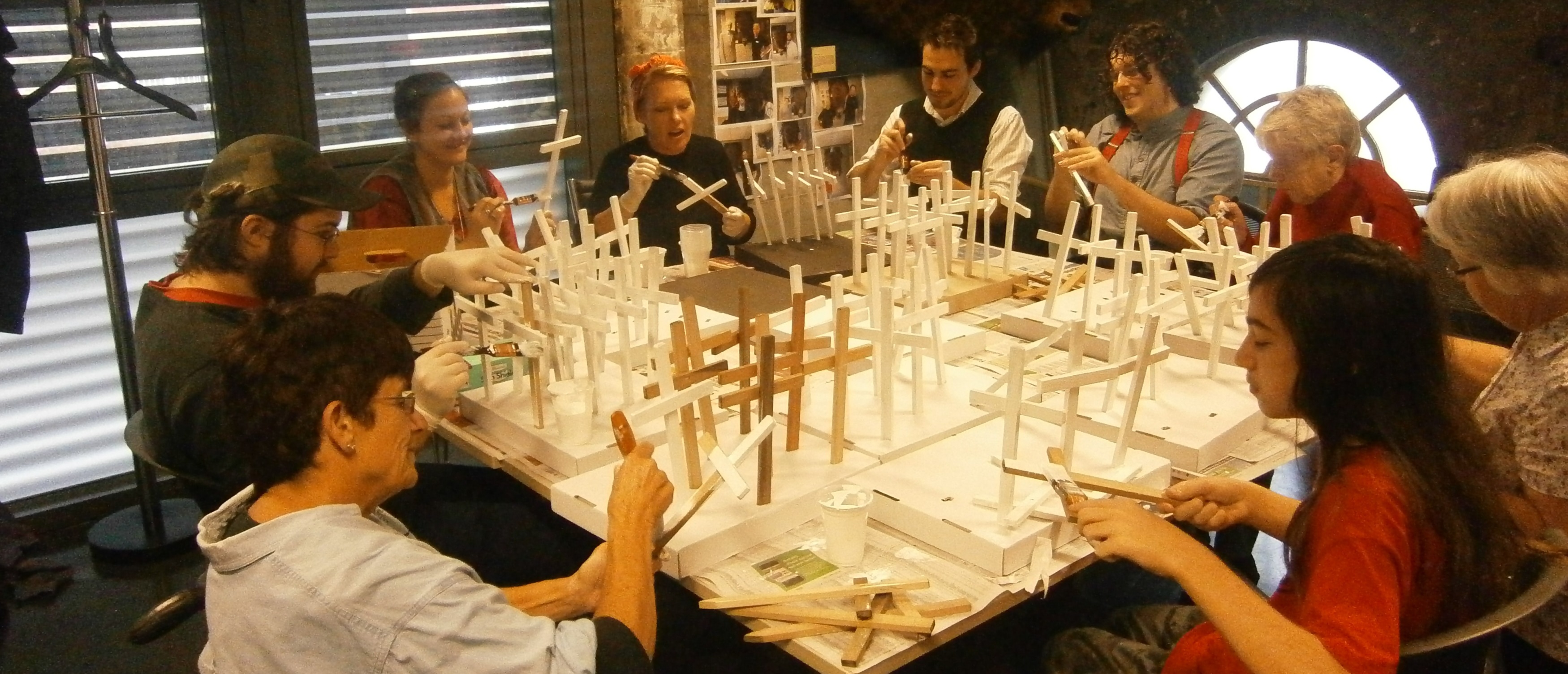 Newcastle Museum honoured the lives of those lost in war by creating a field of crosses and poppies on ANZAC Day. 250 crosses and 850 poppies carpeted the lawn between the Museum and the Civic Railway Station.
The crosses that bear the names of the region's fallen were donated by the City of Newcastle Sub-branch of the RSL. Aging RSL members had been unable to repair them so the Museum fixed broken crosses and volunteers painted them white. They also displayed the names recorded by visitors in their permanent exhibition, Last Remains.
Fresh Museum ANZAC biscuits were available for sale and copies of the recipe were available for free on the day.   
The Nicholson Museum
50 Objects 50 Stores

'50 Objects 50 Stories' is an exhibition about the wonder of story-telling. 50 artefacts, from a collection of over 30,000 were chosen from dramatically different times, cultures, sizes and materials. The oldest, a stone hand axe over a million years old. The youngest, a fake medieval lead figurine a little over 150 years old. It is about objects with a story to tell. Beginning in 1860 with antiquities from the original donation of Sir Charles Nicholson, the exhibition journeys through to the present day. Along the way, the stories introduce us to a cast of characters, curators and collectors who have helped shape the Museum and its collection.
'It feels as if the ghosts of the past are telling you their stories. It's sublime.' (Nicholson Museum Visitors Book)
NSW Rail Transport Museum
Innovation & Invention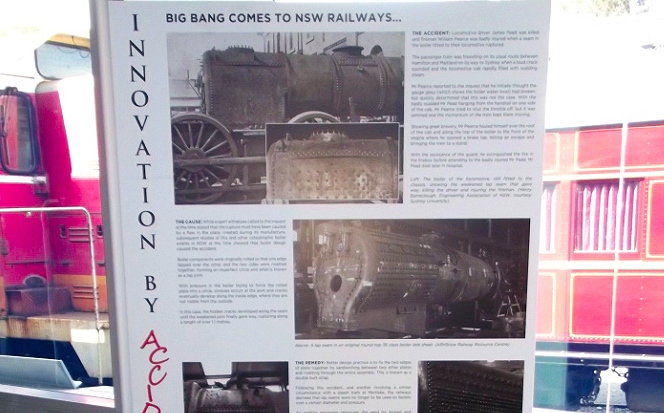 This was a temporary exhibition during National Trust Heritage Festival Amazing Stories: Innovation & Invention.
The exhibition comprised of compelling historical photographs, drawings, text, documents and railway objects demonstrating how railways were once the cutting edge of invention and innovation, with improvements in rail vehicle design, track and signalling since the first locomotive hauled the first train.
In compiling the featured stories the exhibition team needed to research historical facts of various railway accidents in NSW, discover what improvements had resulted and then resource photographs, diagrams and railway objects to illustrate the story.
In some cases it was a matter of discovering an innovation and researching what incident had brought about the change. The railway objects demonstrated either the cause or the solution.
Sydney Observatory
Transit of Venus 2012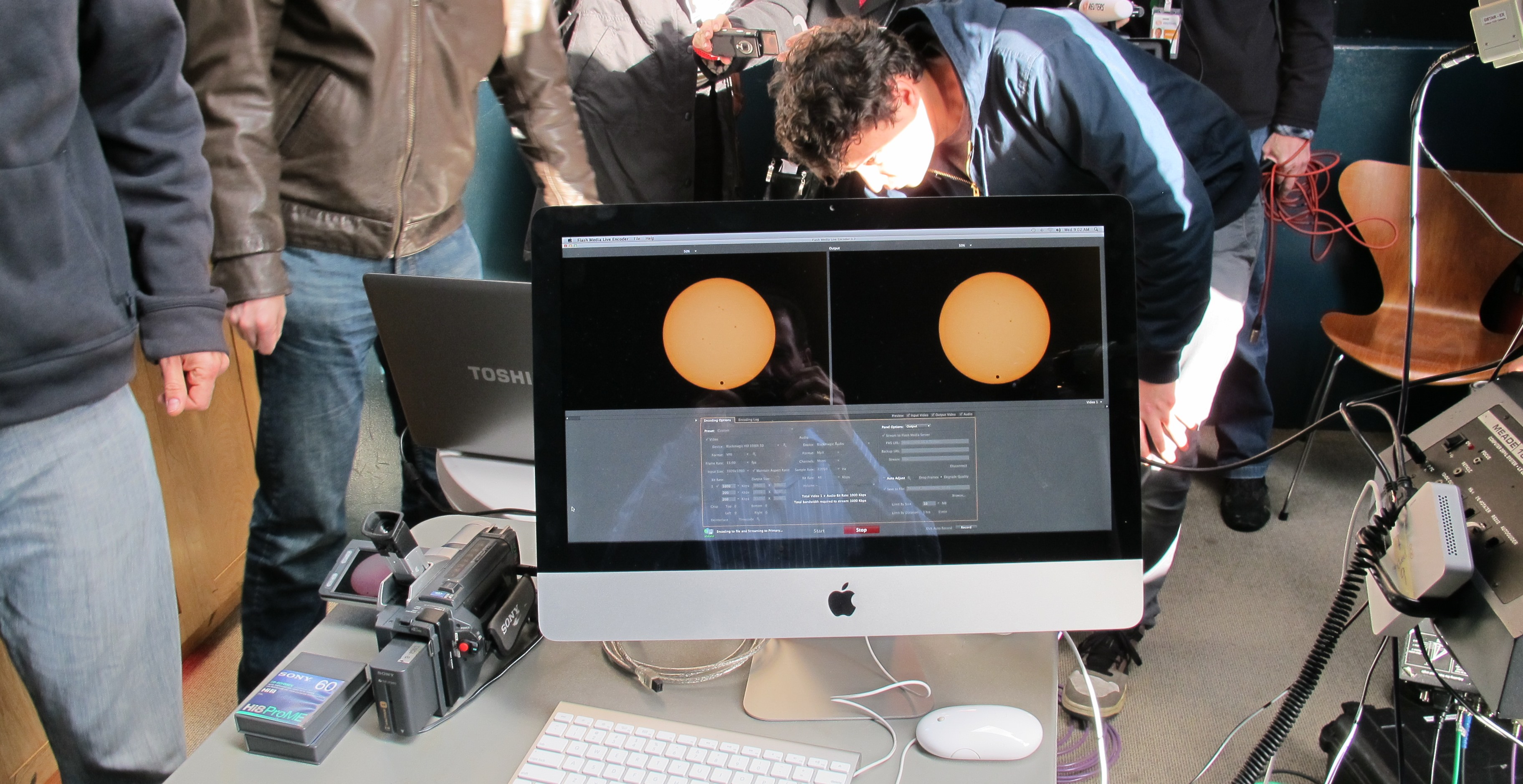 Transit of Venus 2012 was designed to excite the public in contemporary astronomy through the past and aimed to increase interest of astronomy.
On Wednesday 6 June, Venus crossed the face of the Sun from 8.16am to 2.44pm, an occurance that will not be repeated for another 105 years. This was the most important astronomical event in 2012, and combined with the historical and scientific significance to Australia, probably the most important event of the century.
This event was vital to solving the scale of the solar system and hence deserves recognition from a modern audience, due to its significance to Australia's astronomical heritage.
The challenges in making viewing available for 1,600 people were met by providing safe solar viewing glasses and through magnified viewings with a telescope via projected image.
Tamworth Regional Gallery
1st Tamworth Textile Triennial: Sensorial Loop

1st Tamworth Textile Triennial: Sensorial Loop is an exhibition of works by 22 Australian artists currently using textiles to explore new ideas and to inform and engage with new audiences.
There are few events in Australia that can demonstrate a legacy for promoting and sustaining the unique cultural heritage associated with textile practice. The Tamworth Textile Triennial is one of these events and is firmly positioned within the Australian creative arts calendar attracting entries from a variety of creative disciplines, age groups, emerging and established practitioners.
The primary focus is to promote excellence and diversity through the ideas that creative practitioners bring to the textile discipline. There is a blurring within the definition of contemporary practice and Sensorial Loop captures that shift.