Education & Audience Development: Over 20 staff
Here are the 2012 nominees for Education & Audience Development for organisations with over 20 paid staff.
The winner for this category was the Museum of Contemporary Art.
Please note that all of these lovely images are courtesy of the nominees.
Art Gallery of New South Wales
Open Weekend

Over a weekend in May, AGNSW held it's fourth major Open Weekend. 66 events were held, including talks on their collection, Australian cultural history, musical performances, children's programs, interactive workshops, films and tours. Each event was specifically designed to highlight the Australian collection, furthering the audience's engagement and enjoyment of the Gallery in a festival-like environment.
Speakers included eminent Australian artists, curators, historians and writers; Andrew Sayers, director, National Museum of Australia, writer Thomas Kenneally, opera director Richard Gill, artists Mike Parr, Ian Howard and Pedro Wonaeamirri, and curatorial staff from the Gallery.
The aim was to make Australian art accessible regardless of knowledge and experience and to encourage dialogue, interaction and participation to enhance the viewing experience.
The Australian National Maritime Museum
Nawi – exploring Australia's Indigenous watercraft

'Nawi – exploring Australia's Indigenous watercraft' involved initiatives which forged a vibrant, meaningful, lasting dialogue about Australian watercraft in the past, present and future among Indigenous communities, non-Indigenous stakeholders and cultural institutions that collect and interpret the history of Australia's first mariners. Initiated with a major national conference and gathering of canoe-makers, Nawi included the exhibition of historic photographs, technical drawings, saltwater bark paintings, canoe rebuilding programs, and displaying the return of Indigenous watercraft to Sydney Harbour after nearly 200 years – providing varied cultural and technological lenses to view watercraft, their people and cultures.
The Nawi program provided innovative education programs that drew young people into the discussion of watercraft and continuing importance to Indigenous communities. Involving school students gave Indigenous youth a voice in programs to stimulate connection to culture.
Hurstville City Library, Museum & Gallery
Museum & Gallery Weekend Public Programs

From July 2011 the Museum & Gallery's opening hours increased from two Saturdays per month to every Saturday and Sunday. Weekend Public Programs were designed to make best use of these opening hours and encourage weekend visitation.
Many have commented to staff that they're pleased with the programs available to them, locally and affordably. They've encourage repeat visitation and have attacted new visitors by advertising the programs Hurstville City Council's fortnightly newspaper advertisement and social media.
Programs include, Dragonflys Kids Club (art and education classes for 4-7 year olds) guest speaker Highlight tour (of all current exhibitions), Youth Creative Workshps (art and creative classes for 12-18 year olds), Adult Creative Workshops (art and creative classes for adults) and Art Attack (art creative classes for 7-12 years).
Museum of Contemporary Art Australia
The Bella Room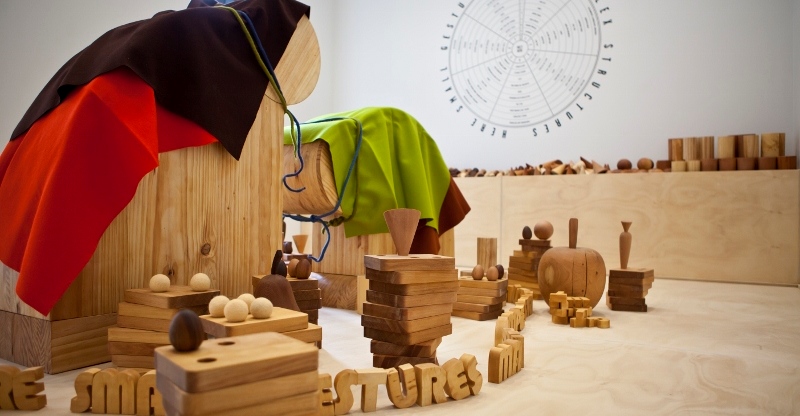 The Bella Room is a new interactive space designed to engage and inspire people with specific needs to explore contemporary art through sensory experience. It represents a significant expansion of the Bella Program, a pioneering program providing access to contemporary art for people with physical, emotional, behavioural and intellectual disabilities.
An artwork will be commissioned annually. The inaugural commission, Emily Floyd's 'The Garden', is a tactile installation developed with consideration people with vision impairment. Featuring objects made from natural materials, it engages the senses and encourages creative play.      
The commissions will see the creation of a dedicated collection of contemporary artworks for specific need audiences. This collection will reach audiences beyond the Bella Room, with opportunities for works to tour to regional partners.