Education & Audience Development: 5-20 staff
Here are the 2012 nominees for Education & Audience Development for organisations with 5-20 paid staff.
The winner for this category was Lake Macquaire City Art Gallery with Stencils Past, Stencils Last. Casula Powerhouse and Hawkesbury Regional Gallery received highly commended awards.
Please note that all of these lovely images are courtesy of the nominees.
Albury LibraryMuseum
The Cabinet of Stories

'The Cabinet of Stores' is located in the Kidzone of the LibraryMuseum and supports 'Crossing Place: a story of Albury' permanent exhibition and aims to promote cultural diversity and tolerance. The interactive cabinet houses a selection of newly arrived migrants belongings, including a children's book from Sri Lanka, Turkish baby clothes, photographs of Iran, knitted table covers from Sudan. The Cabinet of Stories gives audiences the opportunity to discover through the stories linked to the objects how new immigrant contribute and enrich the culture of Albury.
The Cabinet of Stories is an ongoing project – the objects and stories will change depending on new migration patterns and it is intended to have a thematic approach at times, linking to school curriculum themes of identity and belonging.
Casula Powerhouse Arts Centre
Nui Warrior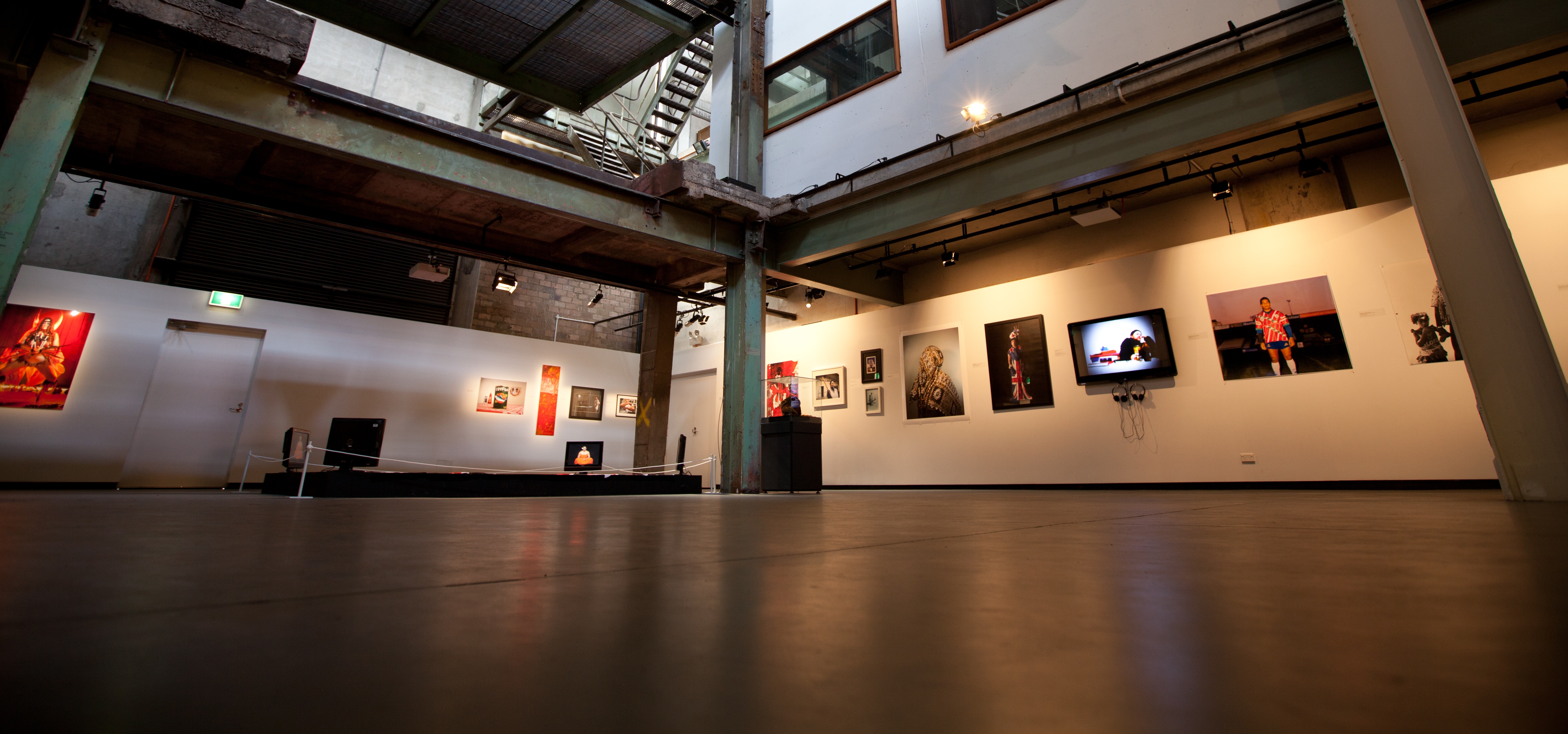 'Niu Warrior' was part of Casula Powerhouse's Pacific exhibition program. It had a comprehensive education and engagement program that encouraged schools, community groups and families to visit and engaging with contemporary art and exploring Pacific culture. It included food festivals, traditional performances, a generationext co-program with the MCA, an NRL school's event, an artist residency for PSP and behavioral schools, a youtube engagement project, and AFP for co-presented school programs.
Focus was placed on young people and young families. Programs reconnected young Pacific peoples with their culture and broadened cross-cultural understanding within non-pacific audiences. The programs instilled a sense of cultural pride for Pacific peoples and developed awareness of socio-cultural issues such as crime, low literacy and school absenteeism, targeting at-risk Pacific students.
Casula Powerhouse Arts Centre
No Added Sugar

No Added Sugar is Australia's first national cultural initiative and major visual arts exhibition of Muslim Women Artists. The exhibtion was accompanied by a range of public programs and educational opportunities for the community. At the heart of the public programs was the hands-on involvement of the exhibition artists and well-known Muslim women and groups.. Furthermore, many Sydney schools took advantage of the educational components of the exhibition and its comprehensive excursion packages which offered tours with curator Rusaila Bazlamit and workshops with artists Zeina Iaali and Crooked Rib Art.
The No Added Sugar provision of workshops and education programs, specifically for women, offered Muslim groups and schools who would not normally participate in Education and Public Programs, a positive, unique and inspiring first-time experience of an art exhibition.
Hawkesbury Regional Gallery
Performance in the Gallery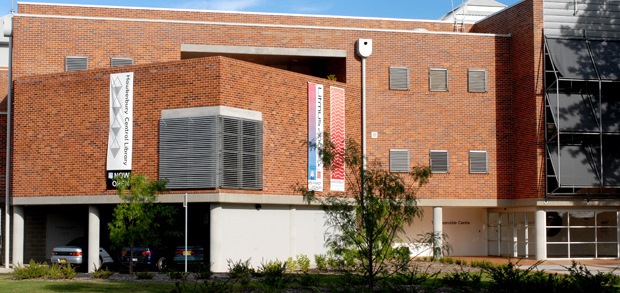 Performance in the Gallery is a series of workshops for people with mild to moderate physical and intellectual disabilities. The range of performance skills covered includes: sound making, gesture, movement, and performance making with text. Two workshops are held in the main gallery exhibition space every Tuesday during school terms and participants commit to ten weeks.
The progran engages patrticipants and provides a targeted multi-arts program. They wanted to do more than put out a 'welcome mat' but achieve something ongoing and in-depth. The program gives people with disabilities exclusive use of the gallery during our 'closed to the public' day, thereby encouraging a sense of ownership of the space, and enabling them to enjoy art as a stimulus to creative expression on a regular basis.
Lake Macquarie City Art Gallery
Stencils Past, Stencil Last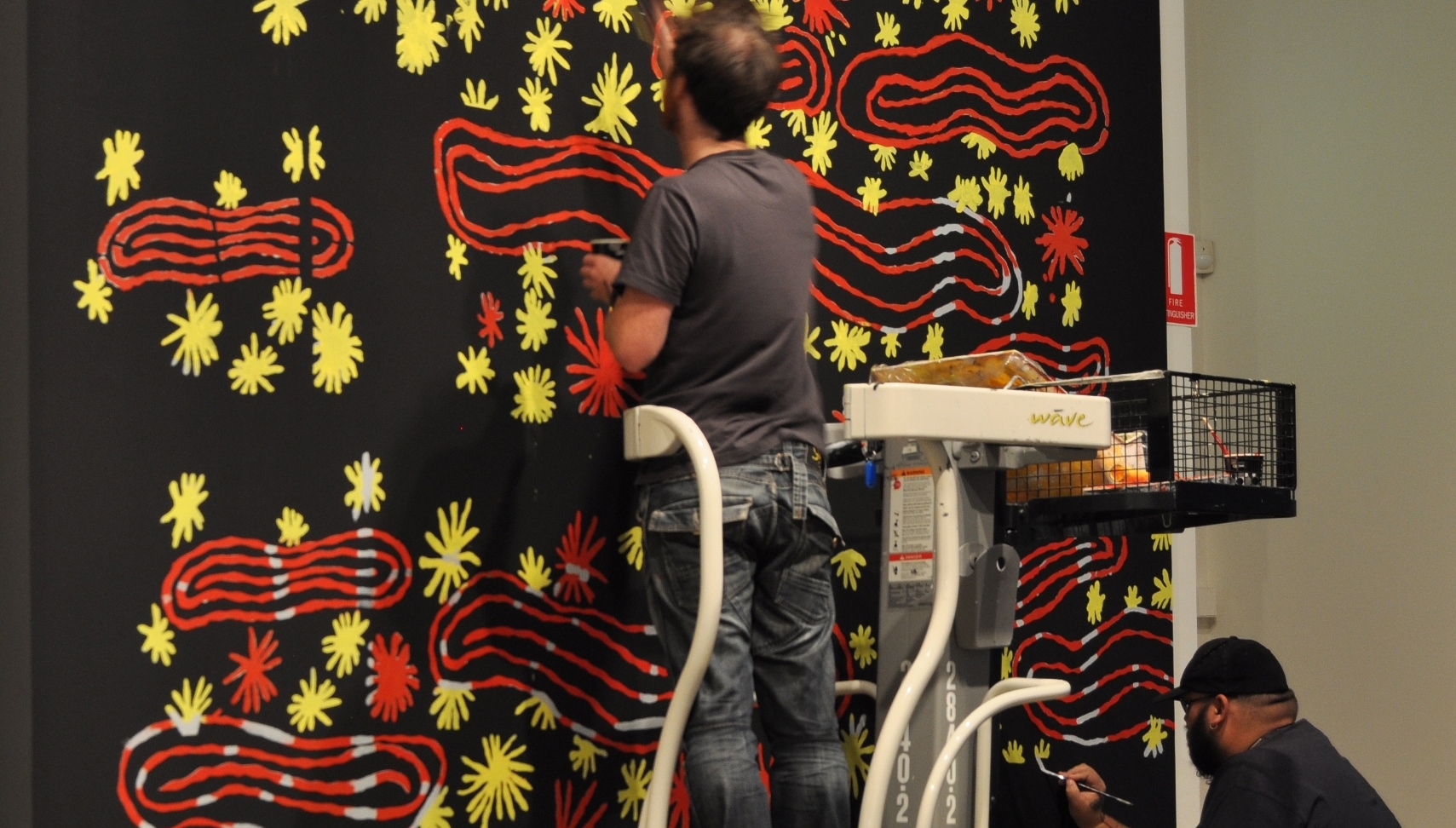 During 'Stencils Past, Stencil Last': artist residency project with Mini Graff, Graff not only made a body of work for exhibition, but facilitated workshops with the Aboriginal Reference Group and fellow artist Jason Wing. During the workshops, they shared their extensive knowledge of street art practice with each other and a group of Aboriginal artists of all ages (10-50 years).
The program supported the philosophy of the Aboriginal Reference Group of pushing local Aboriginal artistic practice 'beyond the dot'. This was done through a multi-generational approach, each generation informing the outcome whether through cultural knowledge, in the case of the older members, or an understanding of contemporary youth culture from the children. As artist Jason Wing said, "I was very pleased with the younger generation teaching the elders stencil techniques".
Mindaribba Local Aboriginal Land Council
Cultural and heritage site inspections

Mindaribba LALC undertakes cultural and heritage site inspections within local boundaries which normally occur when a large development project is planned such as a building and major excavation. Through this program, they has saved hundreds of Aboriginal artefacts, many now part of the Henry Bolt Museum.
The Museum is widely known in the surrounding comunities and attracts lots of contributors of atrefacts, paintings and other items. The Mindaribba LALC members see the Museum as a safe keeping place for all cultural items and artefacts. Its also a learning place that is owned by the Mindaribba LALC members.
They believe it is unique because it is owneed and run by Mindaribba Local Aboriginal Land Council for the benefit of everyone and in particular the younger generation of Aboriginal people.
National Parks & Wildlife Services
Ghost Tours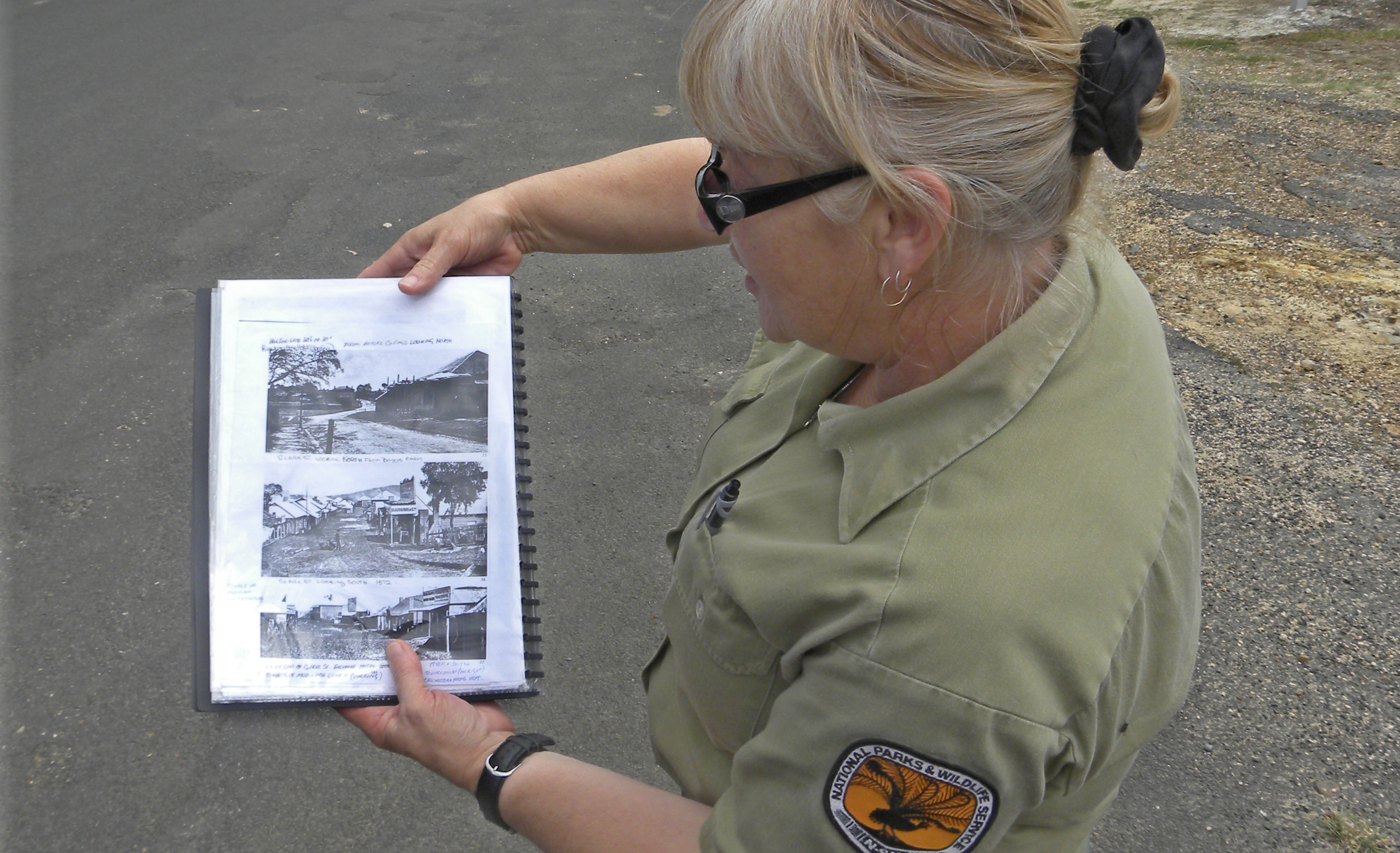 Ghost Tours have been developed, visiting heritage listed Craigmoor House and the original Hill End Hospital and Morgue targeting children, families and adults. The Ghost Tours have been extremely popular during holiday periods with many repeat bookings. They allow access to heritage listed properties, offering a rare glimpse of the building and garden in the evening, with anticipated authentic accounts of ghostly activity. They delivered educational history and conservation messages in a fun way.
Combining the heritage listed original Hospital and Morgue and Craigmoor House gives participants a level of comparison of buildings in their design, construction and use. The overall tour program experience of visiting the two properties and the streetscape in the evening enables participants to experience the setting and ambience not offered before.