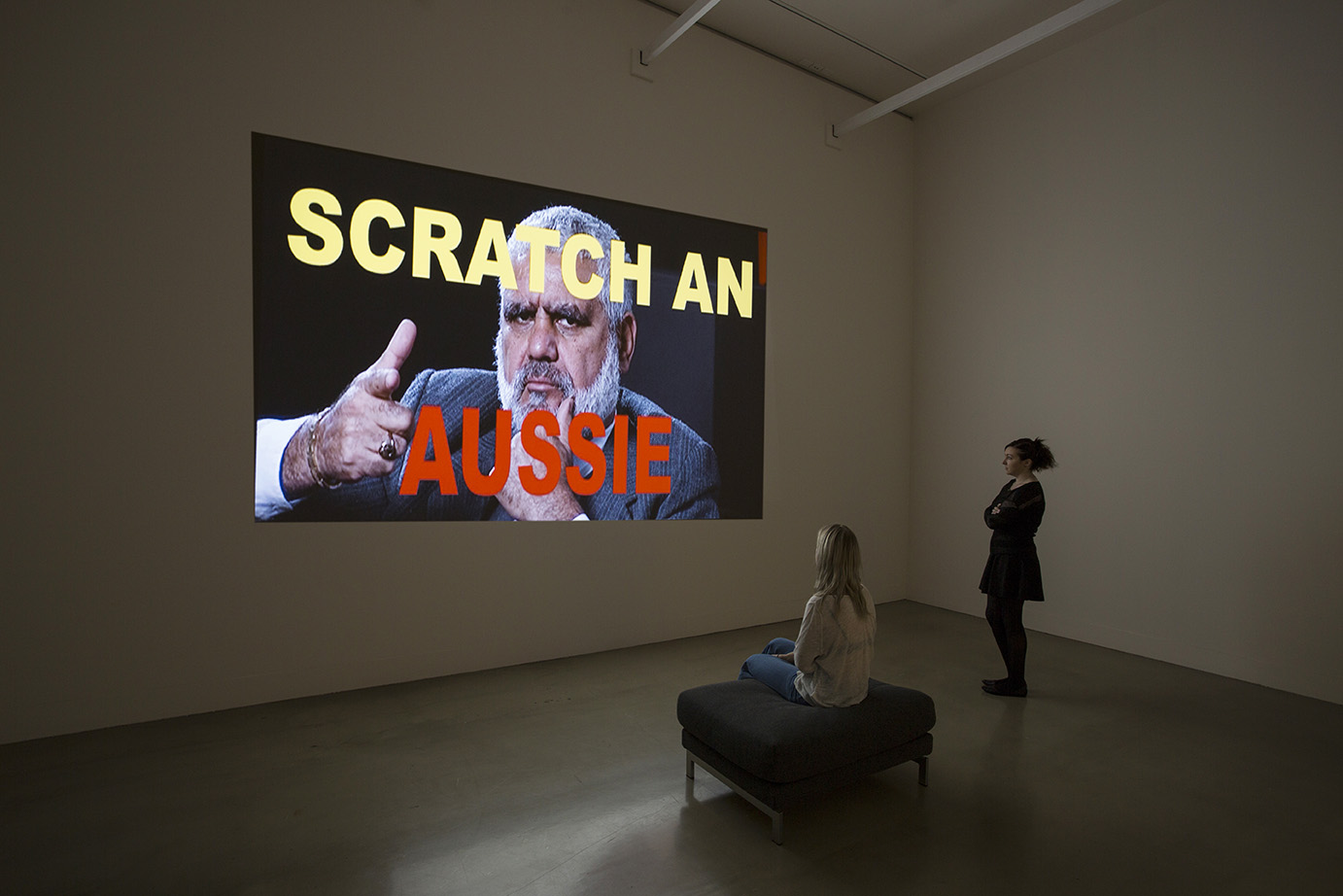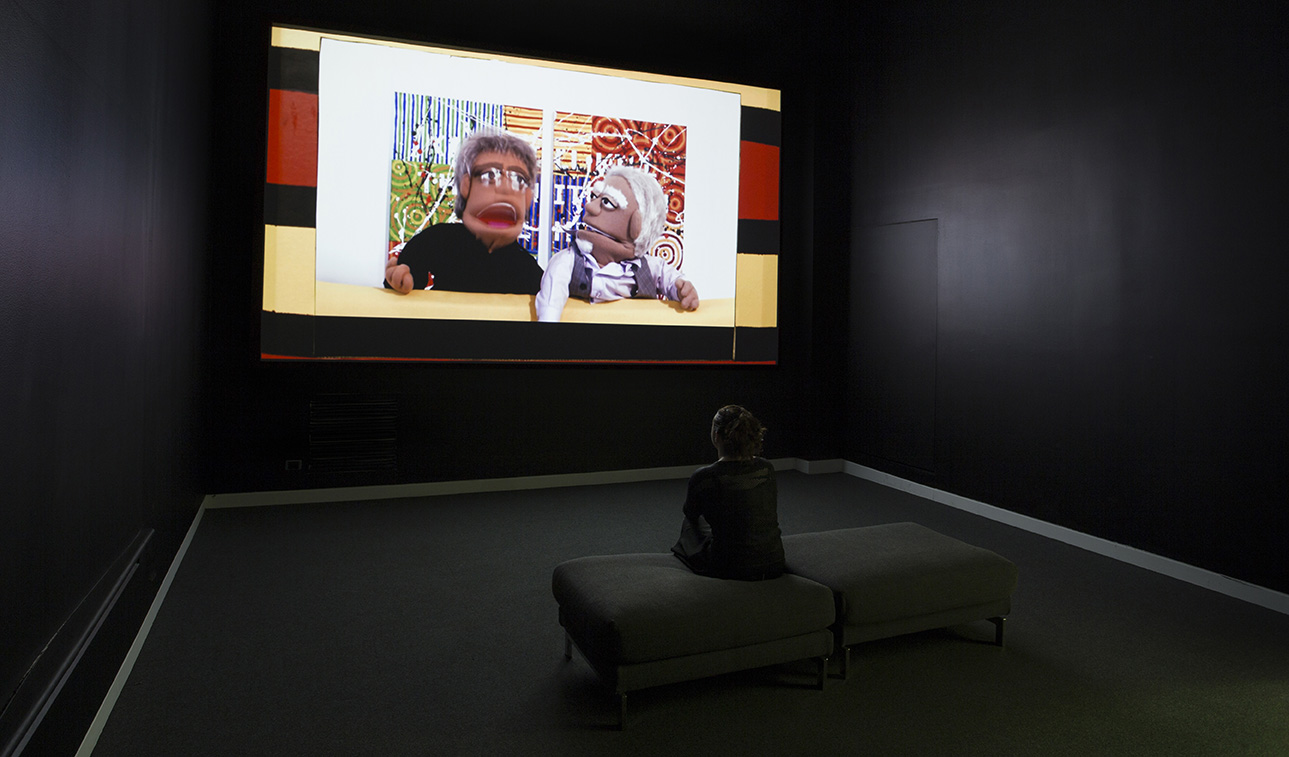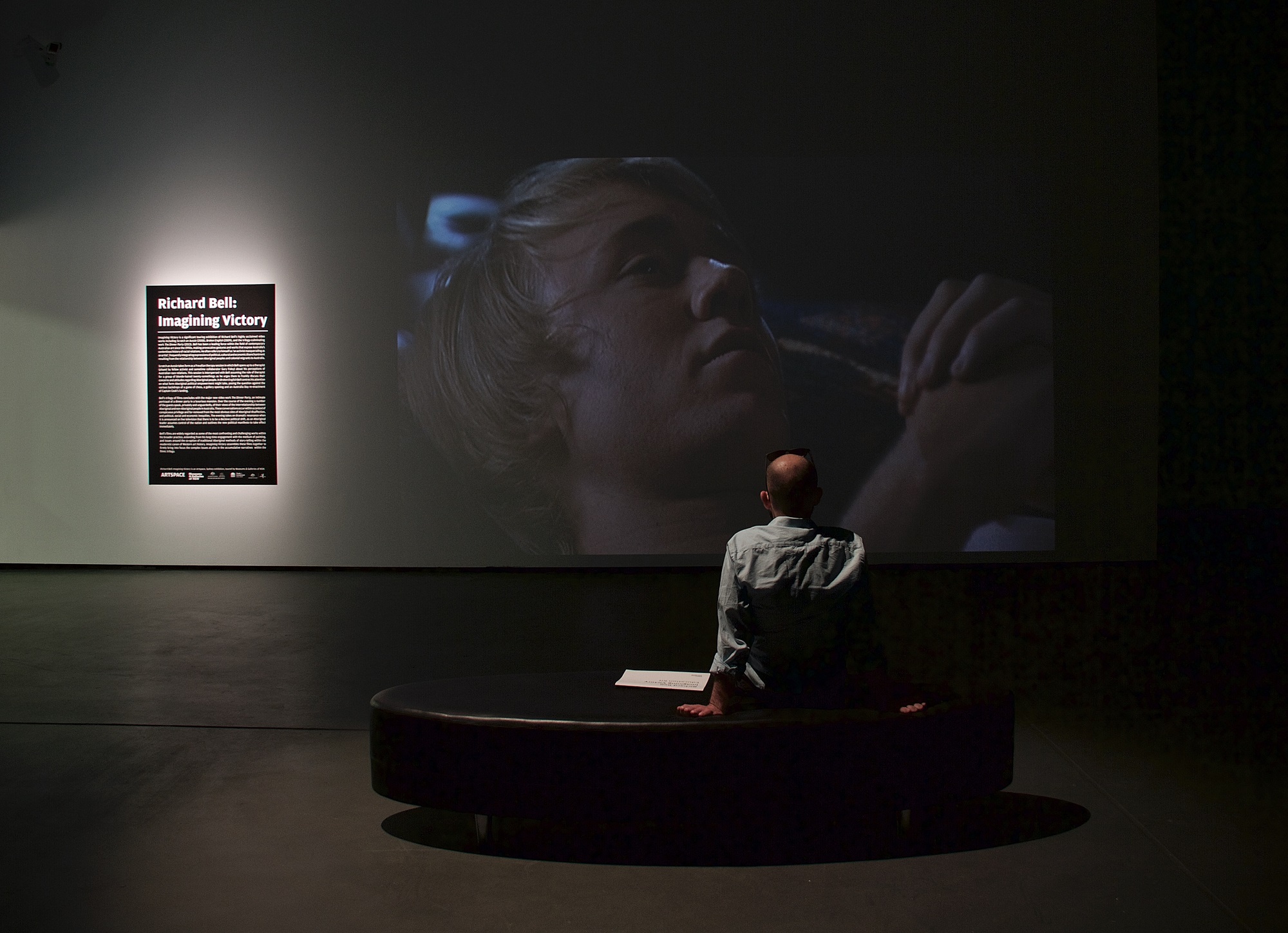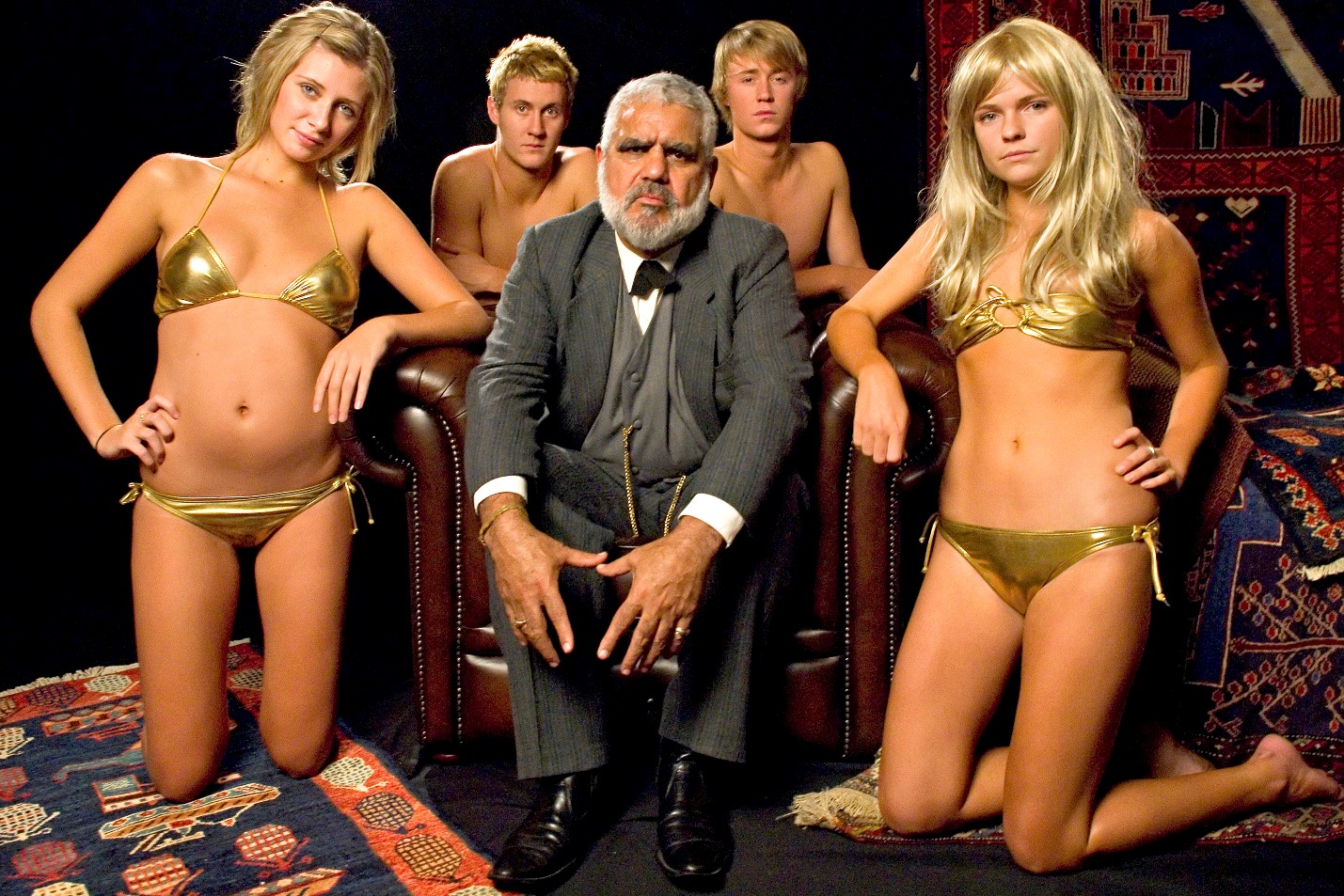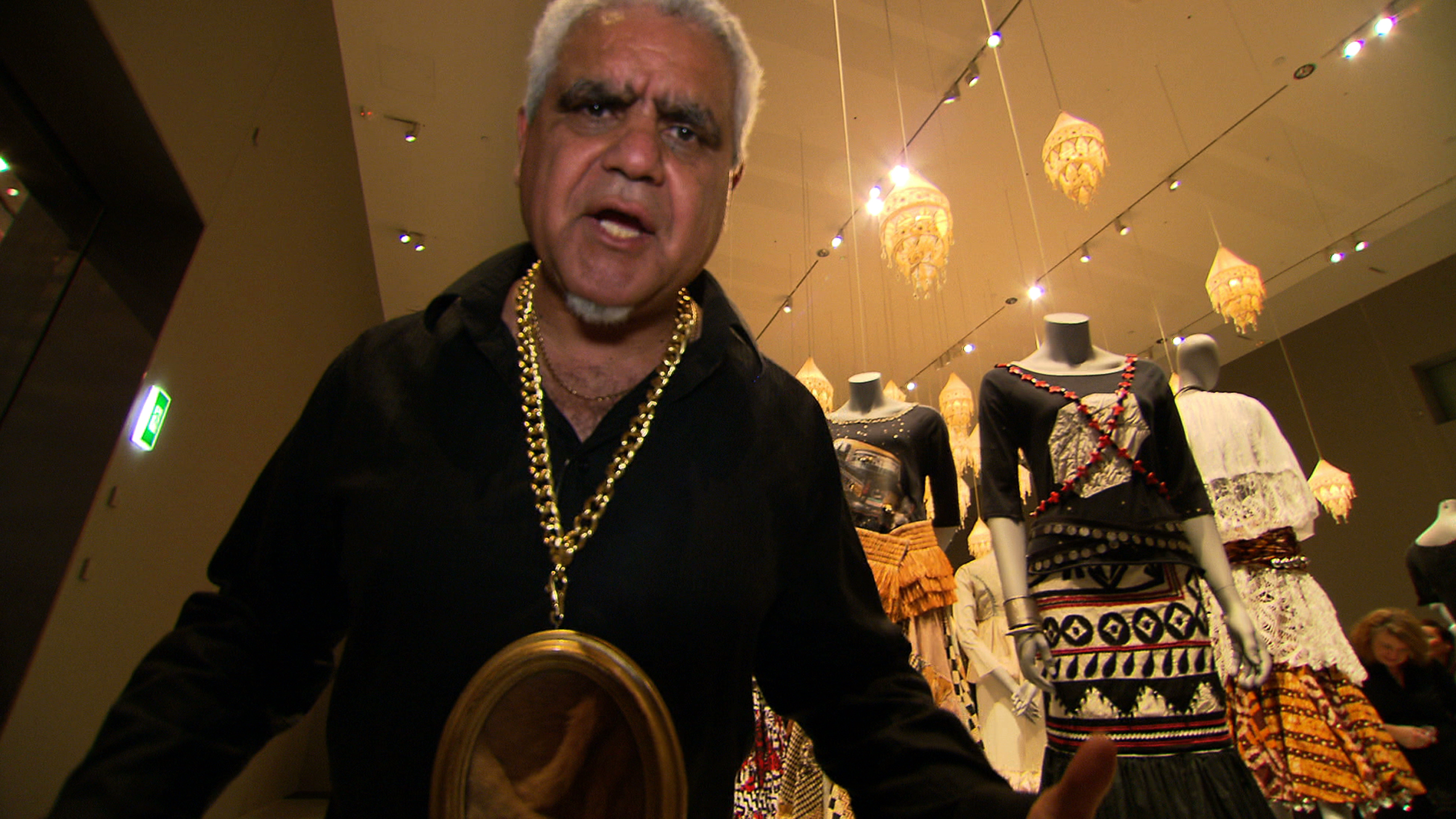 ---
ABOUT
Imagining Victory is a significant solo exhibition by leading Australian artist Richard Bell, centred on a trilogy of recent video projects. The exhibition, developed by Artspace Visual Arts Centre, will present his highly acclaimed and provocative works Scratch an Aussie (2008) and Broken English (2009) as well as premiere the series' culminating new work The Dinner Party (2013).
The series of video works expand upon narratives and concepts developed within Bell's artistic practice that draw heavily upon the mechanisms of activism. Scratch an Aussie adopts the form of a Freudian therapy session in which Bell opens up to a therapist, played by Gary Foley, about his perceptions of race relations. This session is interspersed with Bell assuming the role of therapist for a group of young blonde-haired Australians as he urges them to frankly, and disturbingly, discuss their concerns and attitudes to Aboriginal people and issues. Hilarious and at times deeply disturbing, the work attempts to dig beneath the veneer of cultural integration to expose how racism can be deeply lodged and passed on to future generations.
Incorporating the diverse contexts of a chess game, a gallery opening and an Australia Day re-enactment of Captain Cook's landing, Broken English concentrates upon issues relating to Aboriginal political empowerment.The work questions the potential for agency within the interplay of possible adversaries, how history is recorded and framed within the present, and how both politics might contribute to and be embedded within the arenas of cultural production and presentation.
The trilogy of films is completed with the launch of Bell's most recent major work – The Dinner Party. This provocative new work utilises Sydney's iconic harbour as a backdrop for a well-catered dinner party in a luxurious mansion.
Bell has been a leading force within the field of contemporary Australian art since the 1990s, making provocative gestures and works that confront the histories and present issues surrounding race relations. The artist frequently integrates expressions of political, cultural, social and economic disenchantment emerging out of the uneasy relationship between Aboriginal peoples and colonial migrants to Australia. Within his painting practice Bell often combines imagery and stylistic devices appropriated from iconic works from the Western canon of 20th century art with a generalised style associated with Aboriginal desert painting. Through this Bell draws attention to the integrated role that the art world plays within the commodification of Aboriginal cultural artifacts and cultural activities. Describing himself as 'an activist masquerading as an artist,' Bell works 'against the ethnocising of Aboriginal art.'*
* Richard Bell in James C. Sourris Artist Interview Series: Richard Bell, State Library of Queensland, Brisbane, 2011
---
ITINERARY
---
RESOURCES
---
READ MORE
An Artspace exhibition toured by Museums & Galleries of NSW.