52 ACTIONS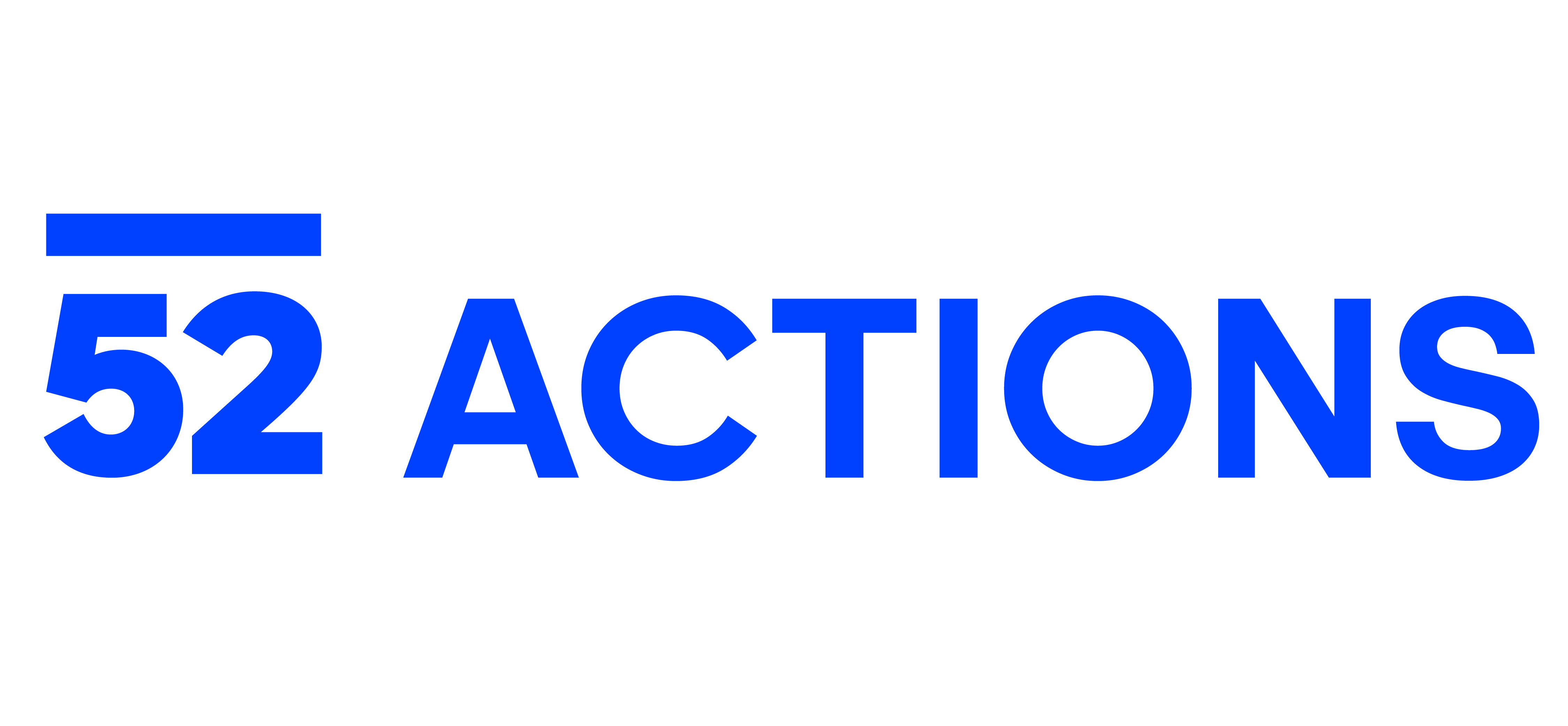 52 ACTIONS brings together 52 leading Australian artists from across the country to present the diversity, complexity and dynamism of contemporary Australian art now. This exhibition has evolved from Artspace's online commissioning platform of the same name, which was a year-long project from May 2020 to June 2021 that presented new works by a different artist or collective each week on Artspace's Instagram @52artists52actions and website. 52 ACTIONS centres around the social and cultural importance of art as action—something that can offer a greater understanding of one another and the nuances of our individual and collective circumstances.
The 52 ACTIONS tour will transform these works across physical and digital spaces through a nationally touring exhibition and public program series. Artspace will partner with numerous venues around the country to deliver adaptive, site-specific exhibitions that are responsive to each unique context, and collaborate with venues to develop targeted public programs relevant to local interests and demographics. The ideas presented by these 52 artists and collectives from across generations, geographies and cultural backgrounds touch on critical contemporary issues, from Islamophobia and environmental activism to mapping migration stories and the unceded sovereignty of Australia's First Peoples.
The participating artists are Eddie Abd, Abdul Abdullah, Adrift Lab, Brook Andrew, Aphids, Archie Barry, Nathan Beard, Naomi Blacklock, Diego Bonetto, Pat Brassington, Johnathon World Peace Bush, Rainbow Chan, Erin Coates, Lill Colgan & Sab D'Souza, Michael Cook, Nici Cumpston, Pilar Mata Dupont, Léuli Eshrāghi, Ruha Fifita, Rochelle Haley, Larissa Hjorth, Naomi Hobson, Jannawi Dance Clan, Guo Jian, Karrabing Film Collective, Gillian Kayrooz, Loren Kronemyer, Adam Linder, Dani Marti, Hayley Millar-Baker, Raquel Ormella, Ozanam Learning Centre, Henri Papin (Meijers & Walsh), Jason Phu, Patricia Piccinini, Kenny Pittock, Yhonnie Scarce, Sancintya Mohini Simpson, Rolande Souliere, Stelarc, Tyza Stewart, Shahmen Suku / Radha, Seini F Taumoepeau, TV Moore, James Tylor, Unbound Collective, Ivey Wawn, Kaylene Whiskey, Min Wong, Chris Yee, Gutiŋarra Yunupiŋu, and Louise Zhang.
---
ITINERARY
Penrith Regional Gallery, Home of the Lewers Bequest, NSW
27 August – 27 November 2022
Wangaratta Art Gallery, VIC
22 April – 4 June 2023
Jervis Bay Maritime Museum & Gallery, NSW
22 June – 7 October 2023
Singleton Arts and Cultural Centre, NSW
2 December 2023 – 11 February 2024
Museum & Art Gallery of the Northern Territory , NT
2 March – 2 June 2024
Glasshouse Regional Gallery, Port Macquarie, NSW
24 August – 3 November 2024
Caboolture Regional Art Gallery, QLD
23 November 2024 to 15 February 2025
Devonport Regional Gallery, TAS
29 March – 10 May 2025
Qantas Founders Museum, Longreach, QLD
7 June – 15 August 2025
Griffith Regional Art Gallery, NSW
7 November – 21 December 2025
---
52 ACTIONS  was developed and curated by Artspace, Sydney. The exhibition is touring nationally with Artspace, Sydney, with support from Museums & Galleries of NSW. This project is proudly funded by the NSW Government through Create NSW. It has been assisted by the Australian Government through the Visions of Australia program and through the Australia Council for the Arts, its arts funding and advisory body. It is also supported by the City of Sydney and by the Copyright Agency's Cultural Fund.