Primavera 2023
Primavera: Young Australian Artists is the Museum of Contemporary Art Australia's annual exhibition showcasing the work of Australian artists aged 35 years and under. The exhibition was initiated in 1992 by the MCA in collaboration with Dr Edward Jackson AM and Mrs Cynthia Jackson AM, in memory of their talented and creative daughter Belinda.
Since its inception, the exhibition has celebrated the achievements of early-career Australian artists and fulfilled an important role in bringing younger artists to the attention of a wide audience. Each year the Primavera curator undertakes extensive research to select participants for the exhibition, travelling across the country to meet young artists.
In its 32nd year, Primavera 2023: Young Australian Artists is guest curated by Sydney-based artist and curator, Talia Smith. The exhibition considers the idea of the 'collective body' and the ways in which communities and growing movements attempt to question, challenge and maneuver through failing societal structures. The six participating artists – Tiyan Baker (NSW), Christopher Bassi (QLD), Moorina Bonini (VIC), Nikki Lam (VIC), Sarah Poulgrain (QLD), and Truc Truong (SA) – investigate themes of protest, perseverance, and reimagining through works of various media, including installation, video, painting, sculpture, and text.
---
ABOUT THE CURATOR
Talia Smith is an artist and curator from Aotearoa who is now based in Sydney, Australia. She has curated exhibitions for organisations such as the Singapore International Photography Festival, IMA, UTS Gallery, Ballarat Foto Biennale and Cement Fondu among others. Her writing has appeared in various publications such as Memo Review, Art New Zealand and artist catalogue essays and books. She has completed research residencies in Singapore and Germany and currently works as the curator at Granville Centre Art Gallery.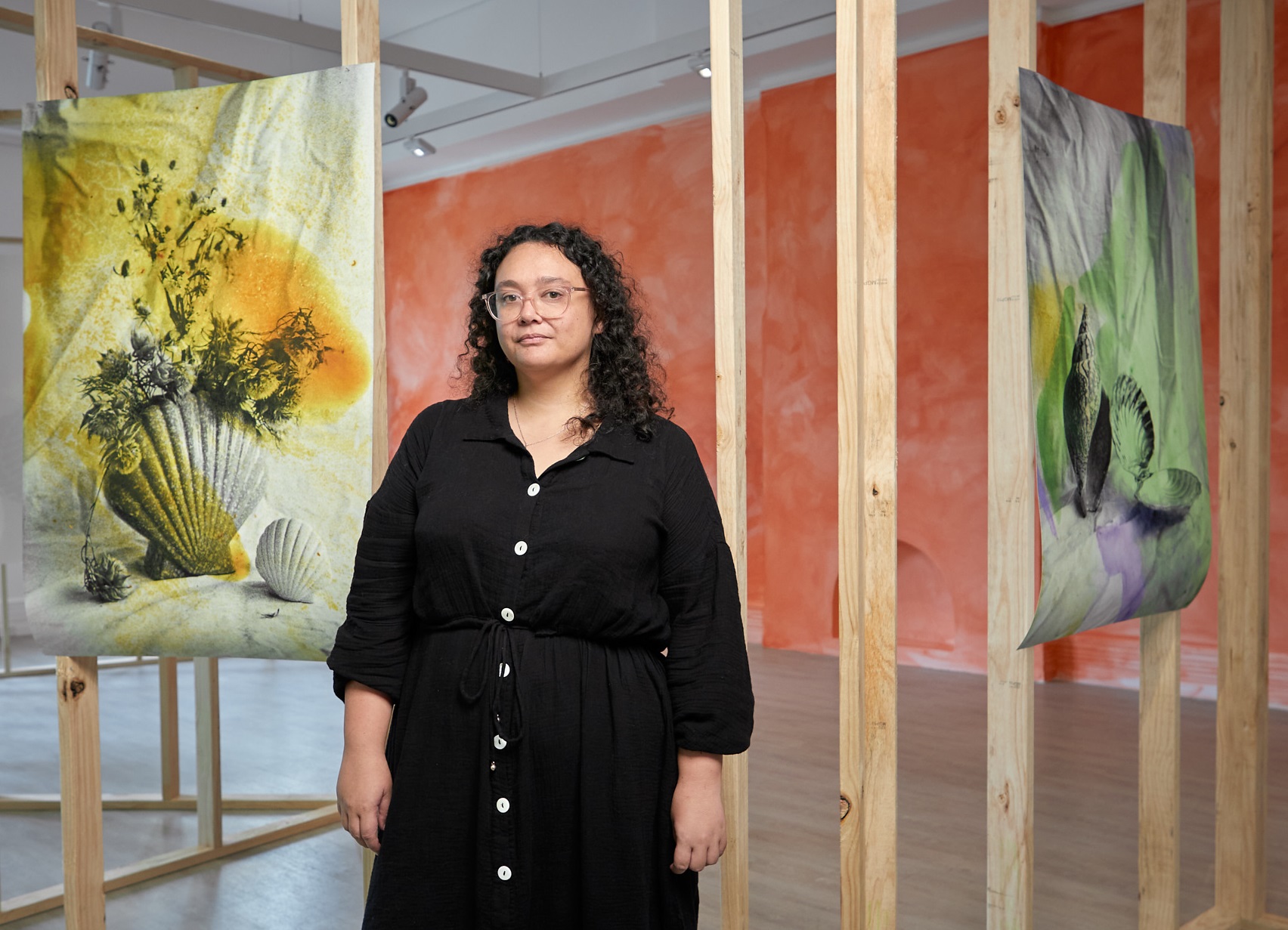 ---
ABOUT THE ARTISTS
Tiyan Baker
Born 1989, Garramilla/Darwin. Lives and works Mulubinba/Newcastle, NSW.
Tiyan Baker is a Malaysian Bidayǔh-Anglo Australian artist who works with installation, photography, video, and sculpture. Her practice draws on historical research, language, digital processes, and material play to trace unseen relationships between words, place, and stories.
Christopher Bassi
Yupungathi and Meriam peoples. Born 1990, Meanjin/Brisbane. Lives and works Meanjin/Brisbane.
Christopher Bassi is an artist of Meriam, Yupungathi and British descent. Working with archetypal models of representational painting, his work engages with the medium as sociological and historical text and as a means of addressing issues surrounding cultural identity, alternative genealogies, and colonial legacies in Australia and the South Pacific.
Moorina Bonini
Yorta Yorta, Wurundjeri, and Wiradjuri peoples. Born 1996, Naarm/Melbourne. Lives and works Naarm/Melbourne.
Moorina Bonini is a descendant of the Yorta Yorta Dhulunyagen family clan of Ulupna and the Yorta Yorta, Wurundjeri, and Wiradjuri Briggs/McCrae family. An artist whose works are informed by her experiences as an Aboriginal and Italian woman, her practice attempts to disrupt and critique Eurocentric ideas of the Indigenous, especially within western institutions.
Nikki Lam
Born 1988, Hong Kong. Lives and works Naarm/Melbourne.
Nikki Lam is a Hong Kong-born artist, curator and producer based in Naarm/Melbourne. Working primarily with moving images, her work explores hybridity and memory through the contemplation of time, space and impermanence.
Sarah Poulgrain
Born 1992, Thul Garrie Waja/Townsville. Lives and works Meanjin/Brisbane.
Sarah Poulgrain's practice draws on self-sustainability and artist-led pedagogy to expand what art institutions can do. Though they produce sculptures, their practice is primarily concerned with building and sustaining respectful and non-hierarchical relationships.
Truc Truong
Born 1987, Tarndanya/Adelaide. Lives and works Tarndanya/Adelaide.
Truc Truong is a visual artist based on Peramangk and Kaurna Country, Adelaide. Her art practice is primarily focused on assemblage and installation.
---
A Museum of Contemporary Art, Australia exhibition touring with Museums & Galleries of NSW.