Working with Indigenous Cultural Material – Webinar

23 Jun 2021.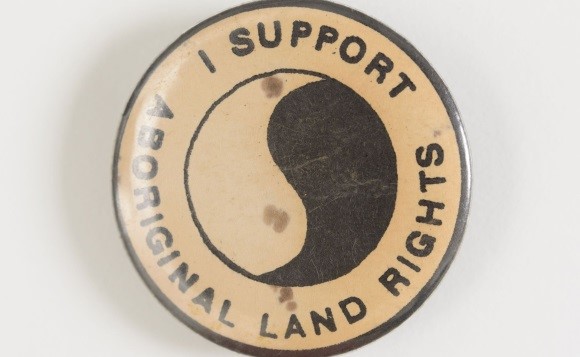 In this webinar, Powerhouse Museum Aboriginal and Torres Strait Island collections project officer Tammi Butterworth will raise your awareness of working with Indigenous cultural and intellectual property (ICIP) in museum collections.
Tammi is a Murruwarri woman from Bourke, NSW. She is an academic in the field of performance theory and practice who also has worked remotely, regionally and internationally in the fields of contemporary Indigenous performance. She has held research and teaching positions at numerous universities but is best known for her successful career as a dancer, performer and choreographer who has created works for ensembles such Ochre Dance Company and Canberra Dance Theatre for the National Gallery.
In her role at the Powerhouse she is leading a team who is going through the entire Powerhouse collection, bit by bit, to identify objects with ICIP. This is a critical part of the Museum's major collection, relocation and digitisation project.
Using examples from the Museum's collection, Tammi will explain what ICIP is, with a special focus on assessing diverse Indigenous cultural materials (both traditional and contemporary), methods of identifying ICIP, and other considerations of cultural significance and associated cultural hazards.
Tammi will also provide information on cultural protocols for the correct handling, storage, display and access to Indigenous cultural materials in your own collections.
This webinar is part of the Powerhouse Museum's 2021 Regional Public Program, a series of in-person and online events designed to support museums, galleries and tertiary institutions in regional New South Wales. Interested members of the public are welcome to register, however please note that the content will be targeted at people already working or studying in the museums field.
The 30-minute online talk will be followed by a Q & A session. A link will be sent to you once you register.
Free, bookings essential
Book online