Volunteering NSW State Conference

08 Jun 2023.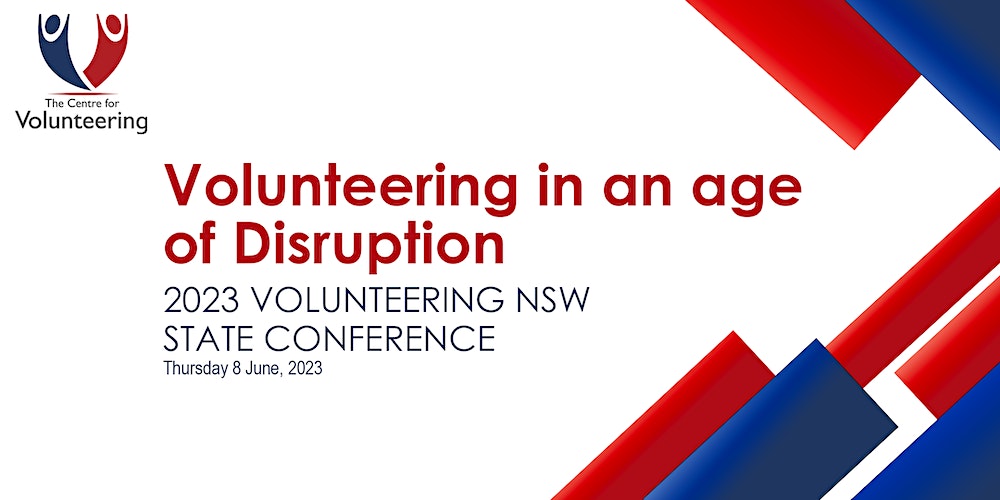 The Volunteering NSW State Conference is the primary forum in NSW that examines the importance of volunteering and its positive impact on society.
The Conference has been developed for Professional Leaders in Volunteer Involving Organisations in the not-for-profit and community sectors, bringing together experts, academics and industry leaders to allow delegates the opportunity to advance their knowledge, develop skills and grow their networks.
2023 Theme and Speakers
This year's Conference is focussing on the theme Volunteering in an Age of Disruption with the sub themes:
Leadership and Stewardship of Volunteering
Innovation, Diversity and Inclusion
Valuing and Repositioning Volunteering
The Conference will explore how to best manage the significant challenges we face in this era of unprecedented natural and human centred disruption, to build knowledge, leadership and best practice in the volunteering sector.
Regional Hybrid Conferences – Scholarships
The 2023 Volunteering NSW State Conference will be streamed out live as Hybrid events, to five NSW Regional Centres: Broken Hill, Griffith, Moree, Orange and Wagga Wagga. Scholarships will be available for professionals working in leadership and support roles in Volunteer Involving Organisations and within the volunteering sector to apply to attend the Regional Hybrid Conferences.
Date: Thursday the 8th of June 2023
Time: 9:00am – 5:00pm
Find out more