The Gallery Governance Challenge – Free Webinar

24 Nov 2020.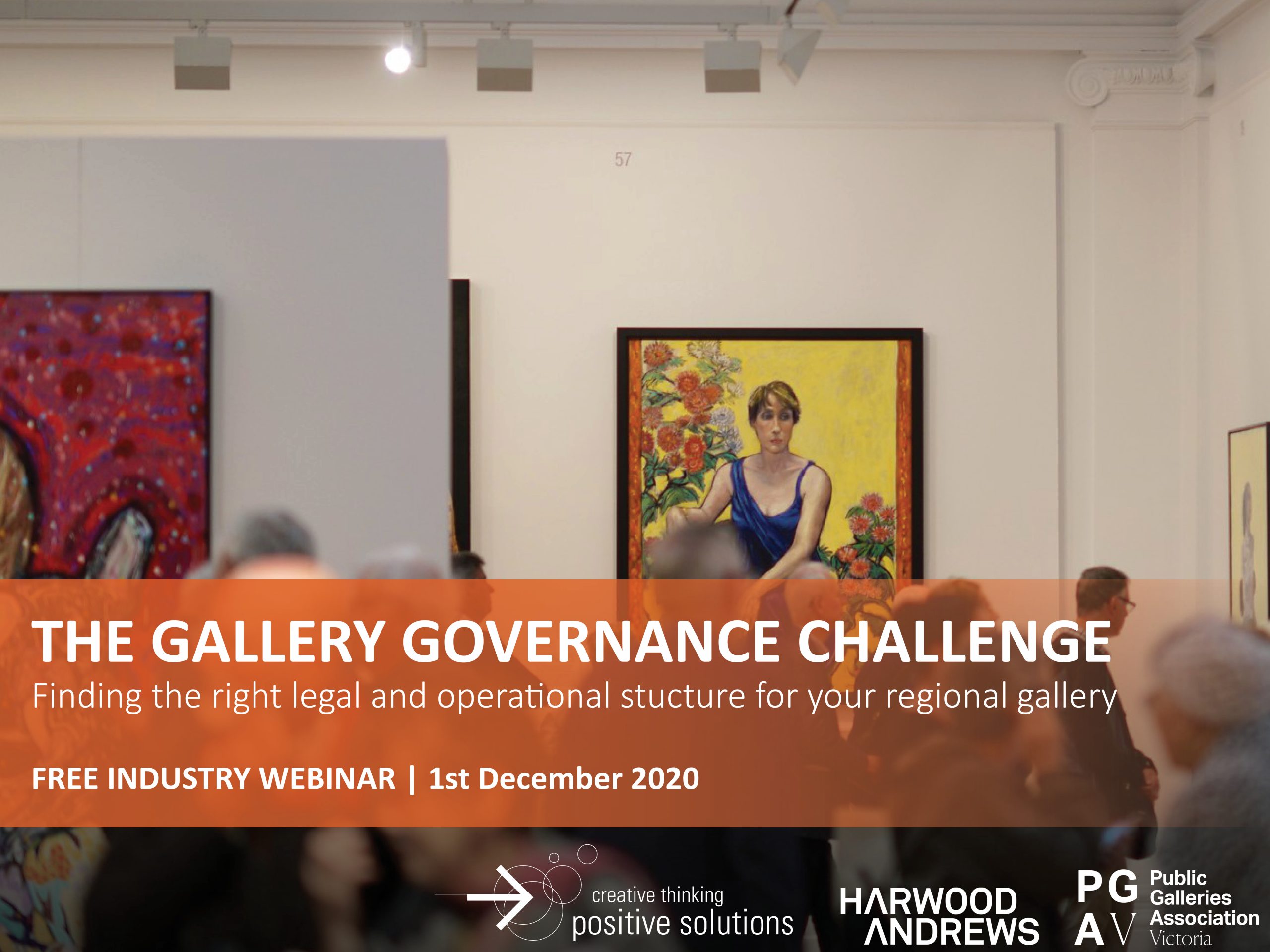 Finding the right governance and operating structure for your regional gallery
In the current arts landscape, regional galleries across Australia are under great pressure to maximise their income, including securing business partnerships and philanthropic support. However, the legal and governance structures of galleries, particularly those operating under local government, can be a limiting factor in maximising philanthropic support.
In this free webinar co-hosted by Positive Solutions and Harwood Andrews Legal, respective directors David Fishel and Paul Gray will shine a light on the legal, structural and governance options available, drawing from their extensive experience operating and advising in this sector and contribution from guest panellists.
Registration is free but essential. Registration closes one week prior to the webinar on 24th November 2020.
For more information and to register your attendance, visit: http://www.positive-solutions.com.au/portfolio-items/webinar-the-gallery-governance-challenge/