PGAV and NGV Conservation Webinar Series

18 Jun - 10 Dec 2021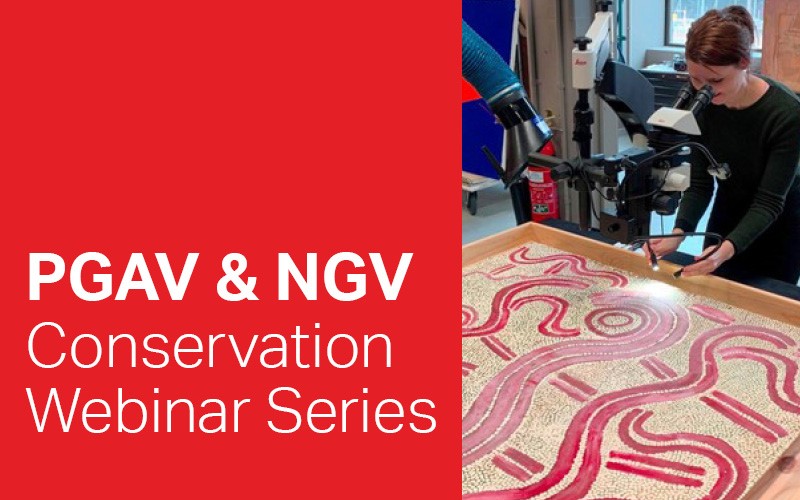 The PGAV and NGV are pleased to present a series of webinars on conservation to support the public gallery sector. The sessions will include an NGV presentation followed by group discussion and Q&A. If there are any topics you would like covered, please flag when registering.
REGISTRATION
FREE for PGAV Members & Supporter Members.
PRICE for Non-Members: $22 per session.
All sessions will be delivered online via ZOOM.
Find out more