FBi Radio Digital Art Auction 2020

15 Jun - 26 Jun 2020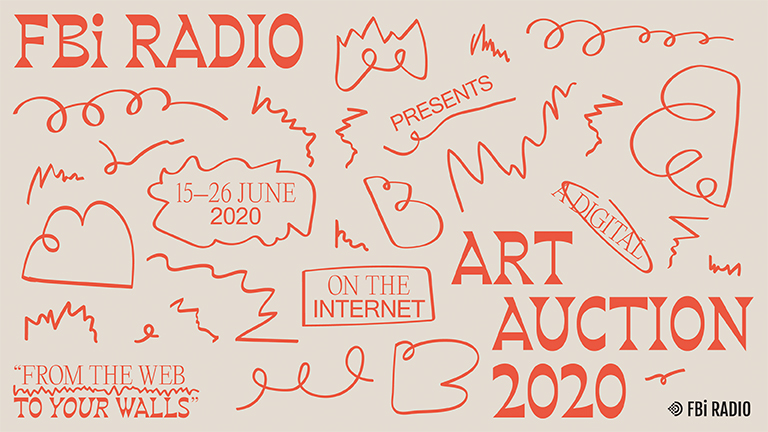 Join FBi Radio online for the FBi Radio Digital Art Auction from 15 – 26 June!
Featuring over 70 of Australia's most exciting established artists and next big things including Abdul Abdullah, Claire Healy and Sean Cordeiro, Janet Laurence, Jason Phu, Justene Williams, Khaled Sabsabi, Ken Done, Lindy Lee, Mike Parr, Reg Mombassa, TV Moore and many others.
Artworks will be available across all price ranges + there'll be exclusive new FBi Radio merch up for grabs as well! Head to fbiradio.com/artauction and sign up to the weekly e-newsletter for the first look at the works on offer, hot tips for first time art buyers, special announcements and more.
This will be the fourth art auction we've hosted, and the first one held digitally. Previous auctions were held in 2009, 2010 and 2018 at the MCA, AGNSW and NAS respectively attracting a mix of collectors, investors and first time art buyers from the FBi community. This year the digital art auction will once again open its "doors" to all.