Djalkiri: Histories of Indigenous Linework

18 Mar - 18 Mar 2021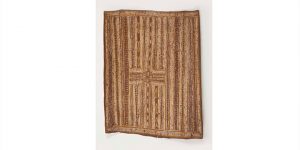 This online conversation will reflect on the histories of making, collecting and curating Indigenous art in Australia, taking as its part of departure the ground-breaking exhibition of Yolŋu art, "Gululu dhuwala djalkiri", on view now at the Chau Chak Wing Museum in Sydney.
The conversation will include curators and scholars, including Stephen Gilchrist, Djon Mundine OAM and Bernice Murphy, alongside Chau Chak Wing Museum curators Matt Poll and Rebecca Conway. The scholar and curator Gerald McMaster will join us from Canada, and will reflect on the histories of Indigenous art within the framework of global contemporary art.
This event will take place online – please register to receive Zoom link.