CHART Grant Program Information Webinar

20 Sep 2021.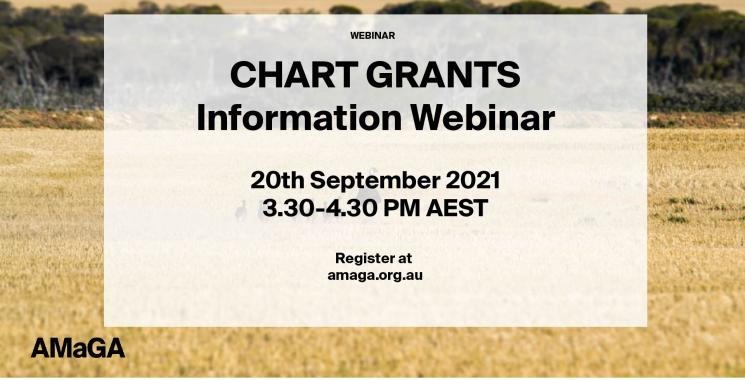 Join AMaGA for a free webinar on the Culture, Heritage and Arts Regional Tourism (CHART) Grant Program. CHART provides grants of up to $3,000 to support organisations to reinvigorate the preservation and presentation of Australia's cultural heritage as they recover from the impacts of COVID-19.
In this webinar the CHART regional coordinators will provide information on the program and be available to answer questions from prospective applicants.
Find out more