10 AGENTS OVER 10 MONTHS #6: POLLUTANTS

31 Aug 2021.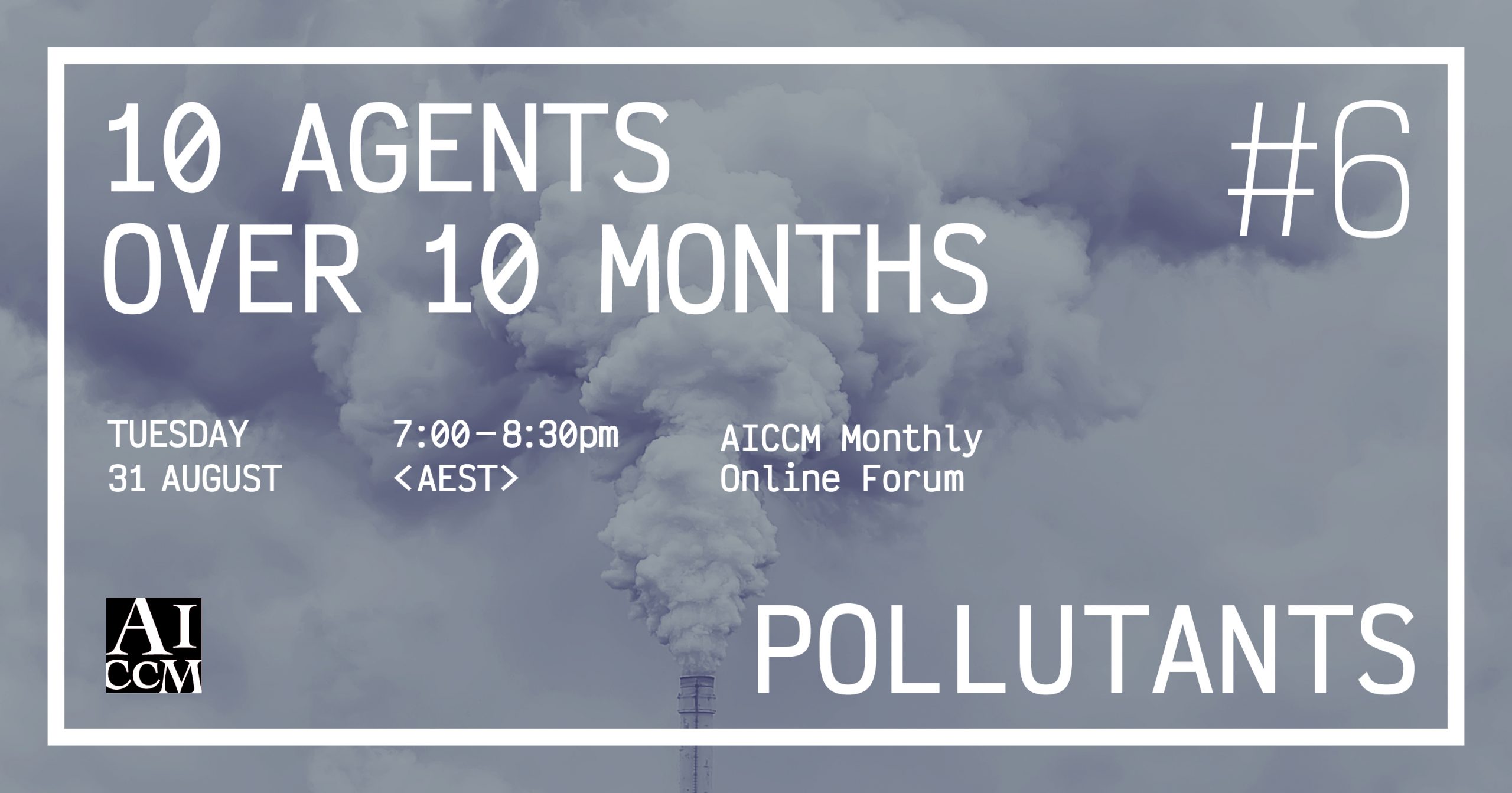 Join us at online forum #6 POLLUTANTS of our 10 AGENTS OVER 10 MONTHS series with guest speakers David Thickett, Jean Tétreault and Lisa Addison.
Pollutant is a mysterious agent. It is infiltrating your museum from the outside, but can surprise you by been in your display case or even been released by your loved objects. It shows up as old known problem but can hit on the back of your ego with unexpected damages on objects while you have done everything to prevent it. Three speakers from different time zones will talk about their experiences on pollutant control and monitoring followed by a Q&A session.
Tuesday 31 August 2021 (Note: this seminar is held on a Tuesday not a Thursday as for the previous seminars)
7pm-9pm
FREE Event // Register now: https://aiccm.org.au/events/10-agents-over-10-months-6-pollutants/
David Thickett is Senior Conservation Scientist at English Heritage and has worked on a number of pollution related problems in several collections and several research projects in this area.
Jean Tétreault is a Senior Conservation Scientist at the Canadian Conservation Institute. He serves as an advisor and researcher on environmental guidelines for the care of collections, and display and storage products.
Lisa Addison is the Preventive Conservator at the National Gallery of Australia where she applies and promotes the guidelines and standards for air quality for collection care within a dynamic gallery environment.
See our full 10 AGENTS OVER 10 MONTHS program: https://aiccm.org.au/events-and-webinars/10-agents-10-months/