10 AGENTS OVER 10 MONTHS #5 // PESTS

22 Jul 2021.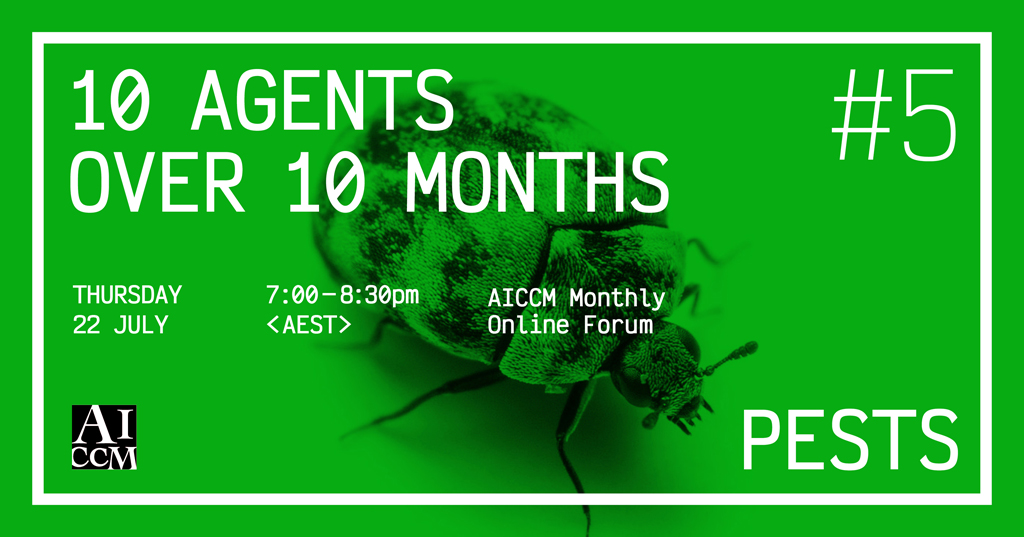 Collaborative approaches to Integrated Pest Management in Museums, Galleries and Historic sites will be explored in this session.
Australian conservators Rehan Scharenguivel (they/them) and Jessie Gray (she/her) will share their separate institutional experiences in collaborating with commercial operators and Amber Xavier-Rowe will provide an update to "Operation Cloths Moth" from English Heritage.
Thursday 22 July 2021
7pm-8:30pm
FREE EVENT
Find out more