10 AGENTS OVER 10 MONTHS #10: MASTER MINDS

09 Dec 2021.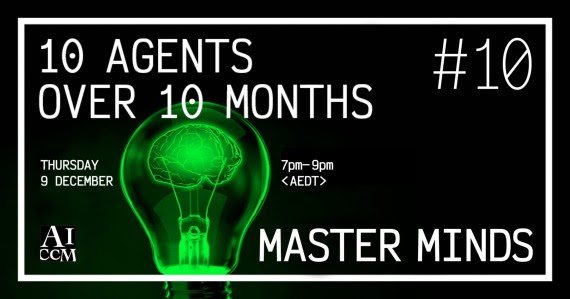 BOOKINGS NOW OPEN!
Join us at online forum #10 MASTER MINDS of our 10 AGENTS OVER 10 MONTHS series with guest speakers MaryJo Lelyveld, Becky Fifield, Prof Jane Henderson, Dr. Athanasios Velios and Julian Bickersteth.
Isolation and the silver linings – How do we prevent isolation becoming the 11th risk.
Through the isolated filter we see the faults in the profession and we have challenged five experts from our profession to create a new environment for the conservator of the future.
We have determined three key elements within the overarching theme of isolation, – Collaboration, Education and Sustainability. These themes intersect, overlap and influence each other. How do we approach these themes with hope, positivity and clear direction for the conservator of the future?
The format of the evening will be a panel discussion engaging the speakers and audience to dissect and debate the themes and create opportunities for our profession.
Find out more