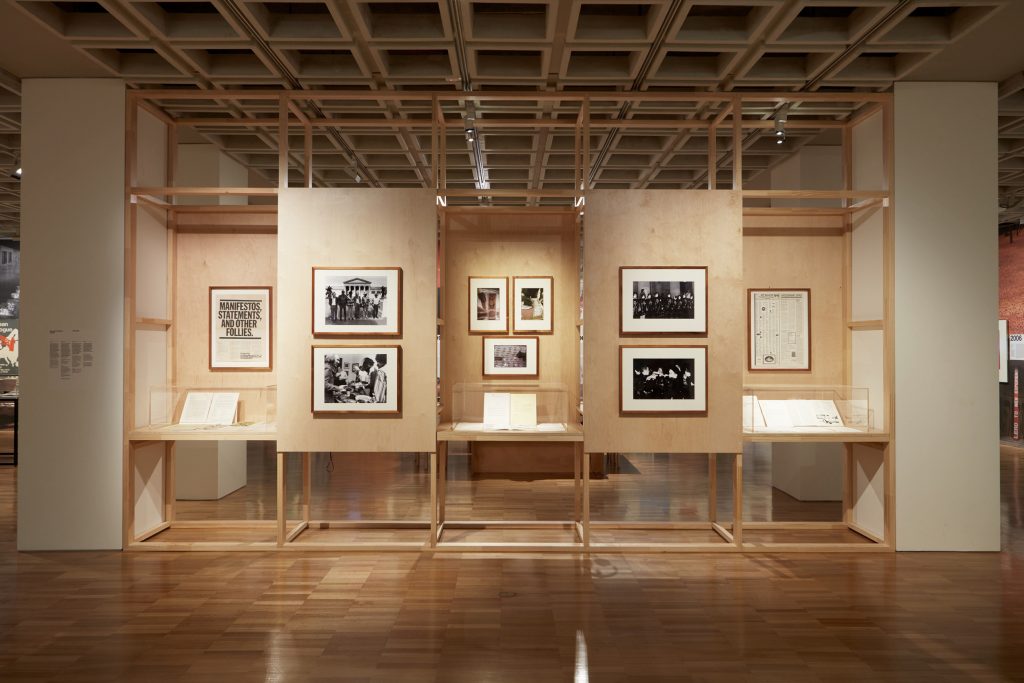 Profile
Youssofzay + Hart is an architecture practice based in Sydney offering specialty consultancy in gallery, museum and exhibition design for major cultural institutions around Australia.
In their built works, they are constantly striving to achieve novel and sustainable outcomes through research, material innovation and close conversation with makers and fabricators. At the core of their design approach is foregrounding of the artefact and curatorial agenda, allowing the design intervention to frame the story but not impose.
Director Belqis' expertise is in cultural projects, predominantly exhibition and gallery design, with over 11 years' experience in the public sector. She was the in-house architect for the Art Gallery of NSW for 4 years prior to establishing Youssofzay + Hart. In 2015 she was awarded the prestigious Byera Hadley Travelling Scholarship to research the architectural attributes and sustainable design strategies of leading international art institutions and museums across Japan, Europe and US.
Projects
Chau Chak Wing Museum (University of Sydney)
2020: Auspicious Creatures (ongoing)
2020: Diverse Harmony (ongoing)
2020: Objects as Ambassadors (ongoing)
Art Gallery of New South Wales
2019: Heaven and earth in Chinese Art: Treasures from the National Palace Museum in Taipei
2019: The essential Duchamp
2018: Hold Still: the photographic performance
2018: Biennale of Sydney (exhibition designer for AGNSW venue)
2017: The National 2017: New Australian Art
2017: John Olsen: The You Beaut Country
2016: Primary structures and speculative forms
2016: Time Light Japan: Japanese Art 1990s to now
2016: Barbara Cleveland: Bodies in time
2016: Frida Kahlo & Diego Rivera: from the Jacques and Natasha Gelman Collection
2016: Beyond Words: calligraphic traditions of Asia
2016: Eko Nugroho: Lot Lost
2015: Julia Margaret Cameron: from the Victoria and Albert Museum, London
Royal Botanic Gardens Victoria
2020: Photo 2020 Festival ( a series of outdoor structures for Photo 2020 Festival)
University of NSW
2015: Architecture by Hand & Mind Exhibition: 60th Anniversary of Architecture
CONTACT INFORMATION
Belqis Youssofzay
Director
Office 210, 3A Joynton Avenue
Zetland
Zetland NSW
Phone: +61 2 9518 0124

---
---
OPERATION AND STAFFING
Year Commenced: 2017
Number of Staff: 3
AICCM member: N/A
GST Registered?: Yes
ABN: ABN 87 168 847 167