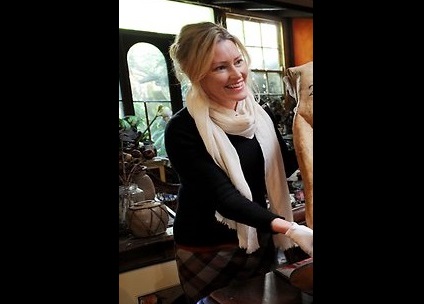 Profile
Sally Watterson specialises in museum collections, natural and heritage project management, in developing systems of interpretation and writing user-friendly plans and strategies. Sally has 20 years experience working across various roles in museums, historic houses and national parks. Her expertise is in museum management, collections management, curatorial, programming, publication development (both print and web based) site planning, and interpretation. Sally has extensive experience in strategic planning, policy development, project management and in securing state, local government, federal and international funding. She has also lectured graduate level University students. Sally has a PhD in museology and holds a Graduate Diploma (Heritage Studies) and Bachelor of Arts (Art History and English Literature) and thus has a strong research, writing and editing background.
Projects
2014 – 2015 Museums & Galleries of NSW Museum Advisor for Wollongong City Council
2012 – 2014 Margaret Olley Arts Centre for Tweed Shire Council
Sally recently completed project management of the Margaret Olley collection for the new Margaret Olley Arts Centre for Tweed Shire Council. The work involved curating the acquisition, cataloguing, move and liaising with architects, builders and interior fit out contractors to recreate of the home/studio of the late artist at Tweed River Art Gallery.
2012 – 2013 Lecturer Museum Studies at the University of Sydney and University of Hong Kong
2005 – 2010 Senior Curator, Tweed River Regional Museum Working for Tweed Shire Council
Sally managed four museums, four collections and over 300 volunteers to collectivise four museum and heritage sites throughout the Shire under the one banner. Her major project was to develop a new regional museum. Tasks included, capital infrastructure planning for the new building (c. $10 million) and adaptive reuse of a heritage listed sites across the Shire. Sally's focus was on managing the realisation of two major new buildings including architect selection, preparing DA's, negotiation procurement of services through Council, preparing reports to Council and doing so in liaison with relevant community stakeholders. Sally project managed economic modelling for the new facility, geotechnical exploration, Native Title negotiations and liaison with NSW State government to secure a long term lease for a parcel of crown land for the new museum. Other tasks included policy development, liaising with council and community stakeholders, collection management and development, and implementation of capacity building exhibitions, education programs, training and procedures and implementing heritage, OH&S and other Council regulations. Project awards included National Trust Heritage Award 2008 (Community Engagement), and a M&G NSW Imagine Award 2008.
2002 – 2005 Ranger, NSW Parks and Wildlife Service and Cape Byron Trust (P/T)
Responsible for the development of the Cape Byron Headland Reserve Interpretation Concept Plan and Cape Byron Headland Reserve Heritage Cyclical Maintenance Plan as well education services and exhibitions relating to both the natural environment and cultural heritage.
2004 – 2005 Senior Ranger, NSW Parks and Wildlife Service, Northern Rivers Region (P/T)
Sally worked in National Parks at a senior level to coordinate interpretation planning – particularly of natural and heritage interpretation within National Parks. This included major new signage and devices in parks that confirmed to regulations. Managed publications, publicity and community consultation (Advisory Committee) for the Northern Rivers Region.
2001 – 2003 Capacity Builder, National Museum of Mongolia, Mongolia
Sally initiated and managed a major collaborative project that resulted in a series of national education services for Mongolia's flagship museum, the National Museum of Mongolian History. The project outcome included a national outreach program and travelling exhibition. This project was the first of its kind in Mongolia, and subsequently informed new practices in education services across museums in Mongolia.
CONTACT INFORMATION
Sally Watterson
Consultant
Sally Watterson
NSW
Phone: 0401 861 511

---
OPERATION AND STAFFING
Staff Basis: Sole Operator
AICCM member: N/A
GST Registered?: Yes