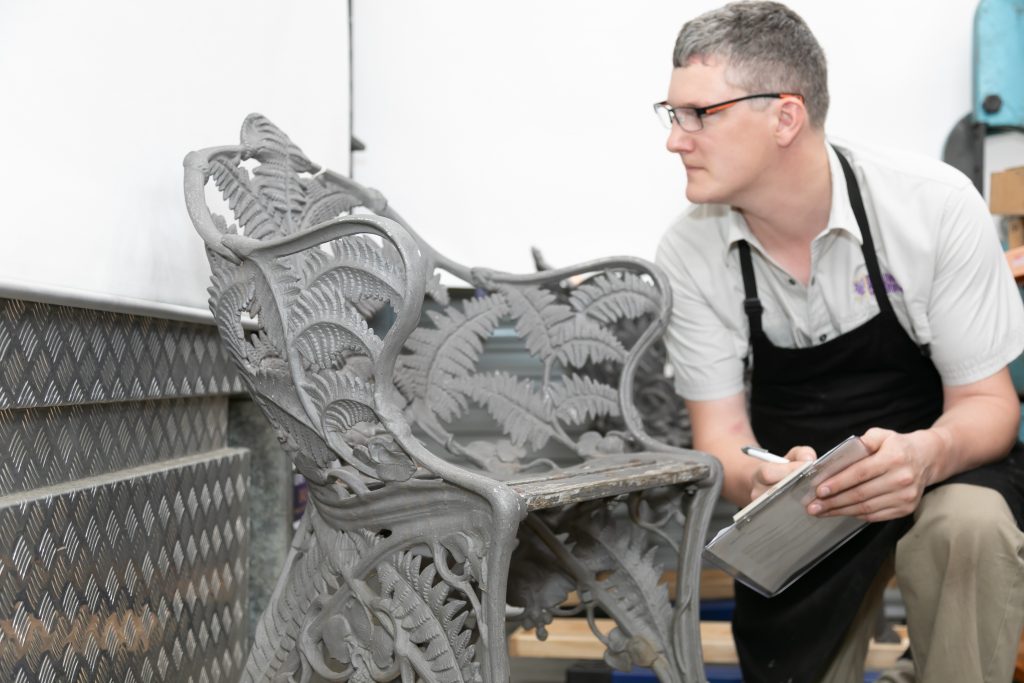 Profile
Since 2016 O'Sullivan Conservation has built an excellent reputation with a wide-ranging client base for completing conservation projects with integrity and professionalism. O'Sullivan Conservation prides itself on completing projects on time and within budget, while maintain impeccable safety records and meeting their zero-harm policy.
Our director, Eoin has over sixteen years in the conservation industry, supported by a Diploma in Conservation and Restoration of Furniture and Wooden Objects (Distinction), obtained at the Letterfrack Furniture College, Ireland. Eoin has extensive practical conservation experience with furniture and wooden objects, heritage building interiors, movable heritage artefacts, outdoor heritage, sculptures, and war memorials.
Eoin is an accredited professional member of the Australian Institute for the Conservation of Cultural Material (AICCM) and has a through and up to date knowledge of the principles, best practices and ethics applied in the practice of conservation.
Projects
2020 – Public Works Advisory – Conservation of The Governor Phillip Fountain, located in the Royal Botanic Garden, Sydney
2017 – Ongoing – University of New South Wales – Annual conservation maintenance program of the Public Art Collection, including treatment, condition assessment and recommendations
2019 – Cowra Council and Cowra regional Art Gallery – Conservation of 'The Fountain' by Gordon Andrews, including transport, paint investigation, treatment, recommendations, and conservation treatment report
2018 – City of Sydney – Condition assessment, preservation needs assessment, collection cataloguing and conservation treatment recommendations for circa 70 items of furniture
2018 – Queensland Museum Networks – Condition assessment and Conservation of First World War 17 cm German Trench Mortar (Mittlerer Minenwerfer) in preparation for its display in the Anzac Legacy Gallery. Including transport, paint investigation, treatment, recommendations, and conservation treatment report
CONTACT INFORMATION
Eoin O'Sullivan
Director
19 Wendy Drive
Point Clare
Point Clare NSW
Phone: 0419380065

---
---
OPERATION AND STAFFING
Year Commenced: 2016
Number of Staff: 3
AICCM member: Yes
GST Registered?: Yes
ABN: 47633006434