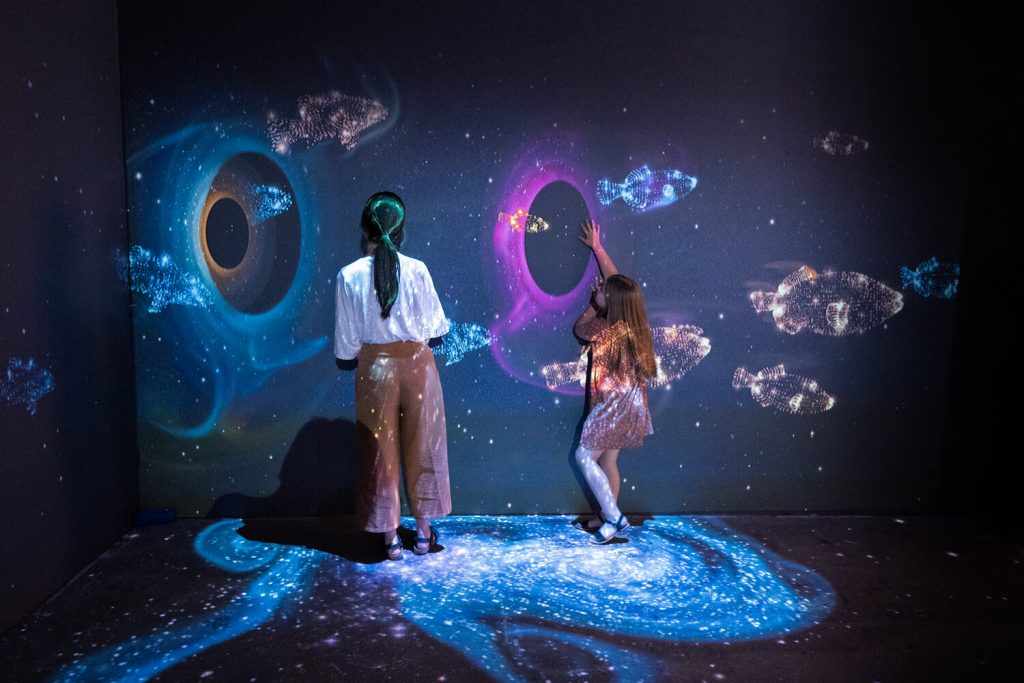 Profile
Lightwell has been creating multimedia technology and interactive experiences for cultural institutions for over 15 years. Our core project team of designers and developers have worked together on over 300 video and interactive programs for different clients throughout Australia.
Our guiding principle is to create user-centred experiences. We work with curators, researchers, communities, architects, exhibition designers and other expert teams, facilitating a collaborative design process from start to final delivery.
Drawing on our wealth of experience in this industry and our well-established codebase, we consistently deliver unique, informative and durable installations made for today's audiences.
Projects
2021 – National Museum of Australia: New Life in Australia Gallery – This project involved the development of several multimedia software applications that allow users to navigate various video productions in the National Museum of Australia's new Life in Australia Gallery.
2020 – Western Australian Museum – Lightwell was involved from the master planning stage for the New Museum Project, which involved an education/learning process in conjunction with the curatorial and project teams to develop an integrated multimedia strategy. Lightwell was then engaged in design development and production and developed a suite of custom multimedia applications, including touchtable applications, software for projected floor interactives and content management systems for several of the applications, which were integrated into the Museum's eCMS.
2020 – National Capital Authority: Blundell's Cottage – This project involved the design and development of a custom web application (website), which interprets the historic Blundells Cottage site. As part of our production, we digitised various objects that formed part of the museum's collection for display on the website.
2020 – Australian Sports Museum – Lightwell produced a suite of digital media for the Australian Sports Museum, including four large-scale 'Hall of Fame' touchscreens, a map interactive, soundscapes, and an array of interviews and linear video projections.
2020 – Australian National Maritime Museum – Commissioned by the Port Authority and Australian National Maritime Museum, this four screen video artwork converts marine traffic vessel data into an animated watercolour of Sydney Harbour.
CONTACT INFORMATION
Indigo Hanlee
Creative Director
Suite 1, 129-131 Little Eveleigh Street
Redfern
Redfern NSW
Phone: 02 9319 0311

---
---
OPERATION AND STAFFING
Year Commenced: 2004
Number of Staff: 8
AICCM member: N/A
GST Registered?: Yes
ABN: 23 633 868 210