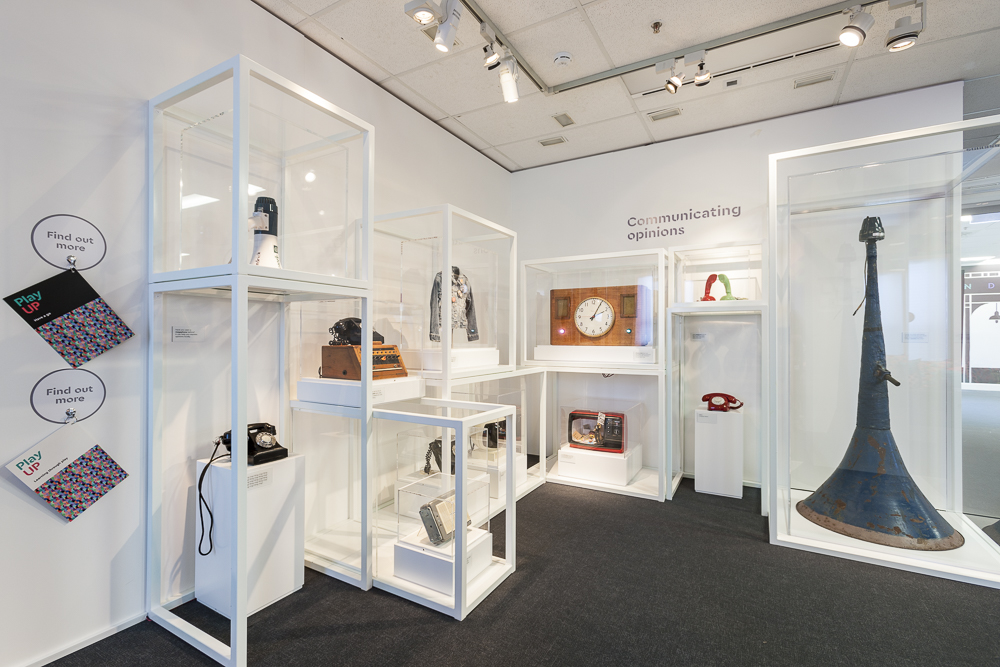 Profile
Design Community specialises in exhibition design around Australia.
The Design Community experience is about collaboration. We partner with other designers as required on a project by project basis, selecting our collaborators based on the quality of their work and their ability to collaborate successfully with us and our clients.
Our founding director, Penny Hardy, has a high level of technical and aesthetic skills, coupled with a passion for interior design. Penny works with space, form, materials, finishes and context in ways that create unique and immersive spaces that exist beyond the trends of the moment. Her work is informed by a range of influences and interests, and a respect for detail and craftsmanship.
Our understanding of and experience with museum practices is underpinned by a love of exhibitions and a genuine interest in furthering visitor engagement and participation.
Projects
Collections Lab, CSIRO Discovery Centre, Canberra—opened June 2017
A Change is Gonna Come, National Museum of Australia—opened May 2017
Evolution: Torres Strait Masks, National Museum of Australia—opened May 2017
Koala Hospital Education Centre and Visitor Walkway, Port Macquarie NSW—opened February 2017
Donor wall, Museum and Art Gallery of the Northern Territory—completed September 2016
CONTACT INFORMATION
Penny Hardy
Director
Design Community
ACT
Phone: 0421 664 602

---
---
OPERATION AND STAFFING
Year Commenced: 2015
Number of Staff: 1
Staff Basis: Casual
AICCM member: N/A
GST Registered?: Yes
ABN: 42 604 291 107