Creative Plus Business Group Pty Ltd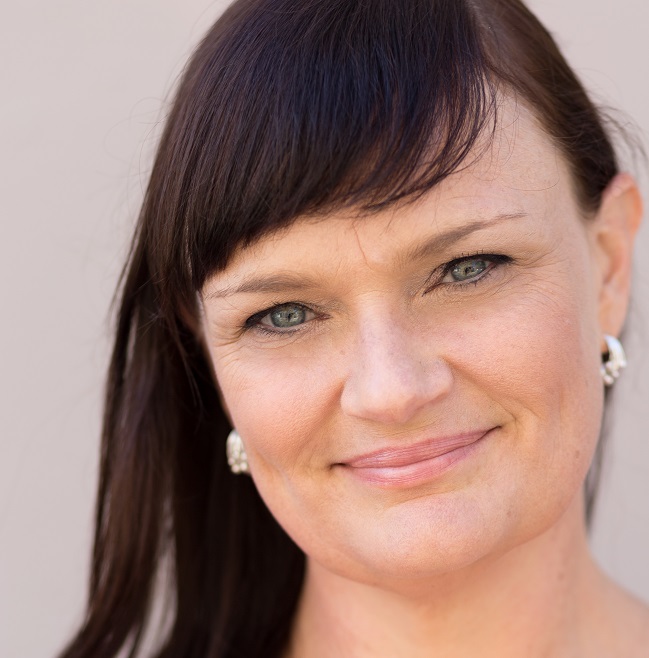 Profile
Creative Plus Business Group specialises in helping creative practitioners develop and improve their business skills. We do this through our three channels of education, advice and consultancy. Our educational arm includes facilitating workshops for creative practitioners, delivering in-house lectures for academic institutions, and developing training programs for organisations seeking to educate creative practitioners about business and freelancing. Our advisory arm includes individual business advisory services for creative practitioners and organisations, as well as developing mentoring and advisory services for clients. Finally, our consultancy arm includes facilitating charrette workshops for creative and cultural intuitions, and offering expertise in the areas of creative economy and industry, strategic and business planning, maximising engagement in regional areas, and marketing. As the director and lead facilitator of Creative Plus Business, I oversee all the activities of the company as well as being the lead advisor, consultant and facilitator.
Projects
Regional Arts Australia (2022)
Creative Plus Business provides mentoring and project support to cultural organisations participating in the Generator program, a cultural tourism accelerator designed to support place-based programs that increase visitation. Our clients are based across regional NSW, South Australia, Queensland and the Northern Territory.
Council of the City of Sydney (2022)
ARTSELERATE is a unique combination of business incubator, start-up accelerator, creative collaboration, and networking opportunity that creates a fast and practical approach to business and strategic planning specifically for creative practitioners and arts organisations. City of Sydney sponsored four ARTSELERATE programs to be delivered to the creatives of Sydney, with a profound and demonstrable improvement in the strategic prospects of all involved.
Regional Arts NSW (2017 – 2022)
Creative Plus Business works extensively with Regional Arts NSW, and with the individual Regional Arts Development Organisations, throughout the state. We provide workshops, online learning, strategic planning support, mentoring and more to the cultural organisations and creative individuals associated with the RANSW Network.
Nillumbik Shire Council (2021)
We created an online education program that assisted creative industries to recognise and operate to a best practice model, with topics including finance, business and marketing planning and promotion, social media tools, tips & tricks, pricing, product development. The finished project was six professionally produced webinars, with accompanying online educational pack of resources for download, hosted for 12 months on an accessible platform.
Campbelltown Arts Centre (2019)
Creative Plus Business provided three days of presentations, activities and support to help the whole team at Campbelltown Arts Centre develop their new strategic plan. The days involved working through vision and mission statements, discussing strategic priority areas, measuring impact and more.
Business Connect (2017 – 2024)
Creative Plus Business is part of Business Connect, a NSW Department of Industry program offering a quality, personalised business advisory service. Business Connect supports small-to-medium businesses as they start or grow their business with a range of programs, and Creative Plus Business are the specialist advisors for creative industries practitioners and organisations across the state of NSW.
Grafton Gallery (November 2017)
Working with consultant Ken Crouch, Monica facilitated a charrette workshop to assist in the review of the Grafton Regional Gallery, to determine its current position; workshops and engagement with the gallery's stakeholders; and the development of a revised model of operations for consideration by Council.
Stonnington Council (2017):  Creative Plus Business developed and delivered a series of free professional development workshops for makers, producers and creatives in the Stonnington Council area of Melbourne, from August 2017 to March 2018.
Workshops will be delivered by professional creative business experts to support businesses, organisations and individuals to develop skills, gain new perspectives and make their organisations stronger.
Lismore City Council (September/October 2017)
Creative Plus Business was engaged to facilitate a charrette for the purposes of developing a Cultural Plan for the Lismore Cultural Hub and Creative Industries Engagement Officer. Monica was the lead charrette facilitator, and wrote the draft Cultural Plan which was accepted by Council in October 2017.
Pine Street Business Case (Jan-April 2017)
Monica was engaged as a Consultant for the Pine Street Creative Arts Centre, to create a Business Case for the preservation of the Centre and an overhaul of the internal and external workings of the organisation. The plan was accepted by the City of Sydney in April 2017.
CONTACT INFORMATION
Monica Davidson
Director
Creative Plus Business Group Pty Ltd
227 Commonwealth Street
Surry Hills
Surry Hills NSW
Phone: 02 8091 2082

---
---
OPERATION AND STAFFING
Year Commenced: 2016
Number of Staff: 22
Staff Basis: Permanent Contract Casual
AICCM member: N/A
GST Registered?: Yes
ABN: 57610010930