Celia Cramer Conservation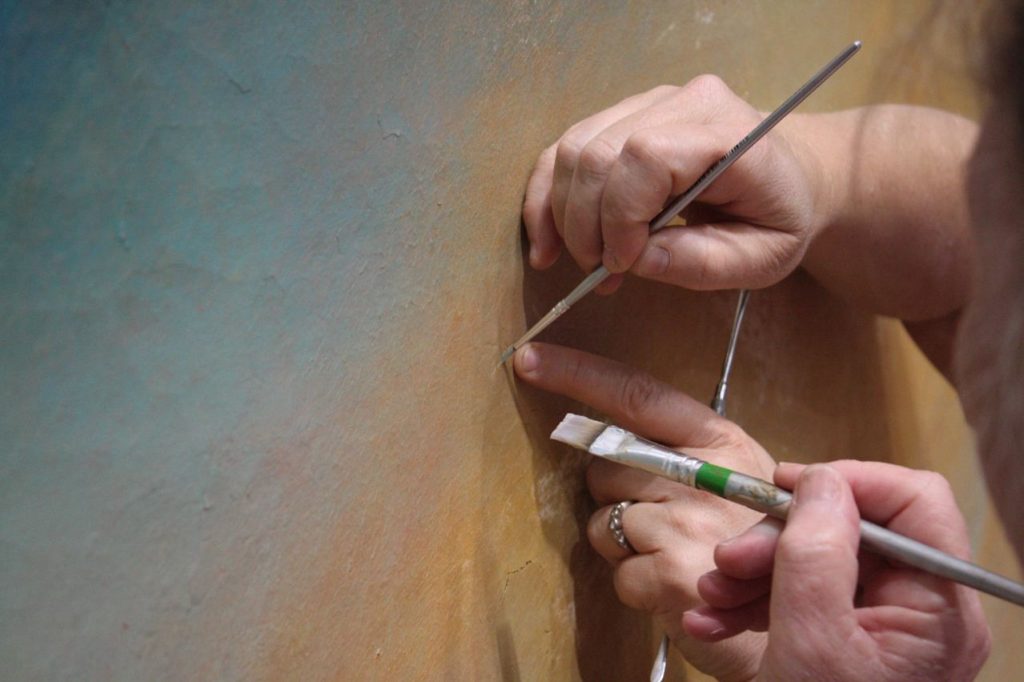 Profile
Celia Cramer is a heritage professional with 9 years of practical experience as a Conservator specialising in painted surfaces with a sub-specialisation in paper. Her experience is supported by several years working as an Archaeologist, initially in excavation and later in object processing. She has a strong working knowledge of chemistry and degradation interactions and a proven capacity to achieve outstanding conservation treatment outcomes.
She has cared for objects from preservation needs assessment, through treatment, digitization and to exhibition for numerous collecting institutions, heritage sites and private collections. These include the National Portrait Gallery, National Gallery of Australia, Parliament House of Australia, Art Gallery of NSW, National Capital Authority, ACT Property Group, High Court of Australia, Sherman Foundation, Fairfax Trust, Wesfarmers Collection and the State Library of South Australia.
Celia identifies the creation and maintenance of professional relationships through the sharing of a vision, creating shared goals and working collaboratively to achieve these has probably been the most rewarding aspect of her conservation practice. She has a demonstrated a capacity to summarise complex conservation issues and communicate these to an audience with diverse understanding of conservation and heritage practice. Celia recognises that the relationship with volunteers is a precious and unique one that revolves around a reward for their time based solely on the appreciation of the organisation.
Projects
Preservation Needs Assessment, Sidney Nolan Foundation Collection of Canberra Museum and Gallery, 2018
Conservation of "Red Ochre Cove' by Mandy Martin (Parliament House of Australia) 2018
Wall covering repairs and restoration (wallpaper and paint layers) at Blundells Cottage Act, 2018
Lead Paint analysis for Hampton Bridge, Wagga Wagga City Council, 2017
Frame restoration of "The Burial of Burke" by William Strutt (State Library of SA), 2016
CONTACT INFORMATION
Celia Cramer
Celia Cramer Conservation

Phone: 0414 616 261

---
---
OPERATION AND STAFFING
Year Commenced: 2019
Number of Staff: 2
AICCM member: Yes
GST Registered?: Yes
ABN: 16 107 585 312