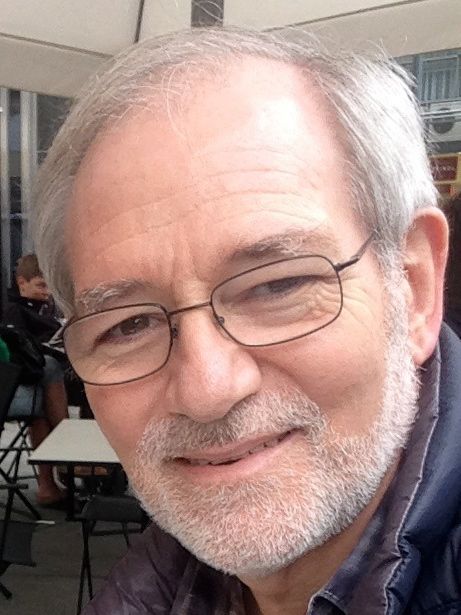 Profile
Andrew Grant has been extensively involved in documenting, preserving and promoting Australia's transport heritage since the mid-1970s, chiefly as a senior curator of the Powerhouse Museum, Sydney.  He has also been an Expert Examiner of land transport artefacts for the National Cultural Heritage Committee for over 30 years.
Since retiring from the Museum in 2012, Andrew has been in demand for a variety of projects that draw on his wide experience in the museum industry. Many of these projects have required the significance assessment of collections, object groups or individual objects as an Associate of another independent heritage consultancy business, Significance International.
Mr Grant is experienced in preparing industry standard significance assessment reports and is also conversant with the challenges of preserving and operating large technology assets.   Through his many curatorial and management roles, he has developed expertise in collection development, management and interpretation and an understanding of all fields within the museum profession.  His services are also in demand as a freelance transport heritage consultant.
Through his association with Significance International and as a freelance consultant, Mr Grant has undertaken numerous rewarding commissions from clients in local, state and federal government and from private organisations in Australia and overseas.
Projects
2019-2020 – A significance assessment of the State-owned Movable Heritage Transport Collection for Transport Heritage New South Wales, acting on behalf of Transport for New South Wales
2019 – A significance assessment of the collection of the La Perouse Museum, Sydney, under the Maritime Museums of Australia Support Scheme, for Randwick City Council
2017-2018 – Curatorial consultant for the National Museum of Australia for a small contemporary collecting project at the assembly plant of GM Holden at Elizabeth, South Australia to mark the end of car manufacturing in Australia
2017 – A highly detailed significance assessment report on a Shay locomotive for the Sunshine Coast Council, Queensland
2017 – Co-author of a heritage management plan for the Picton-Mittagong Loop Line for Transport Heritage New South Wales
2016 – Appointed as a subject expert by Cultural Innovations, a London-based heritage consultancy, to review all transport-related content for the Sheikh Abdullah Al Salem Cultural Centre, a new science museum in Kuwait
2016 – A detailed report about the cultural and practical credentials of a railway carriage proposed as a feature exhibit in the Ben Chifley Great Western Railway Museum being developed by Bathurst Regional Council
2016 – A highly detailed significance assessment report for Sydney Trains on six rare wooden escalators at Wynyard and Town Hall stations
2015 – Co-presenter of a "Sustainable Collections Master Class" for heritage professionals about significance assessment and strategic management (Significance International)
2015 – Lecturing to Museum and Heritage Studies master's course students at Sydney University  (Significance International)
CONTACT INFORMATION
Andrew Grant
Heritage Consultant
AG Transport Heritage
2 Malacoota Road
Northbridge
Northbridge NSW
Phone: 0412 261 102

---
OPERATION AND STAFFING
Year Commenced: 2013
Number of Staff: 1
Staff Basis: Sole Operator
AICCM member: N/A
GST Registered?: Yes
ABN: 50 170 765 966