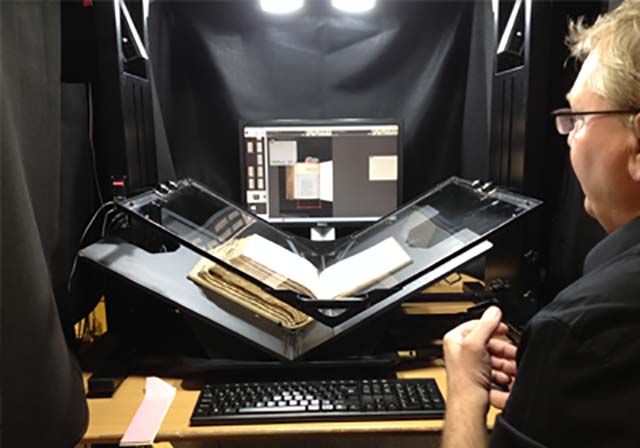 Profile
Abergower Digital specialises in the digitisation of a range of heritage documents, as well as developing systems and processes to meet with very specific metadata and handling procedures. We have the capacity to scan a wide range of materials, including books and bound periodicals, letters and manuscripts, photographic prints, newspaper clippings and large scale items up to A0 size. Through the use of comprehensive validation and verification processes, we guarantee 99.98% accuracy for all data that we capture.
With a passion for historical preservation, our heritage-focused team are driven to produce work that is of the highest quality whilst practicing careful handling and processing techniques.
Working alongside the University of Sydney, in 2019 Abergower Digital digitised the highest valued bound book in Australia. This was the historically significant 1497 edition of the Dante's Divine Comedy with an inside inscription of the Madonna and Child by Giorgione.
Projects
Lawrence Hargrave Journals, MAAS, July 2020 (current)
Ferguson Collection, SLNSW, Dec2019-Feb2020
Norman Haire Collection, USyd Fisher Library for Adam Matthew Digital, Jan2020
Dante's Divine Comedy featuring Giorgione Illustration, USYD Rare Books, Feb2019
David Scott Mitchell Collection, SLNSW, Feb 2017- Sep 2018
CONTACT INFORMATION
Danica Micallef
Director
7/198-206 St. John's Road
Glebe
Glebe NSW
Phone: 0283858995

---
---
OPERATION AND STAFFING
Year Commenced: 2017
Number of Staff: 11
AICCM member: N/A
GST Registered?: Yes