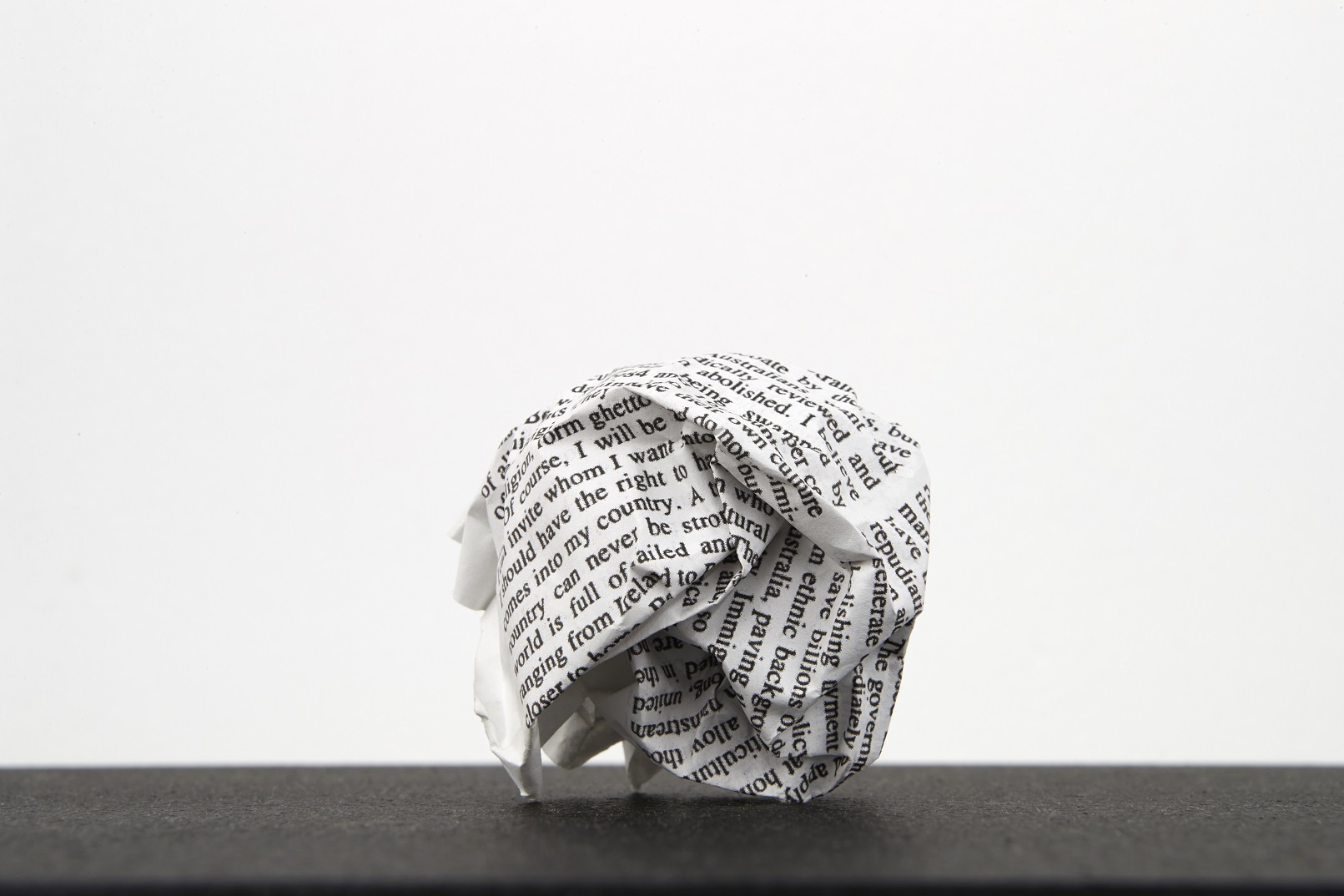 Archie Moore, Swamped by…communists, Asians, students, the Japanese, migrant communities and the more articulate Aboriginals, 2019, detail, pages from the Hansard Parliamentary records, courtesy the artist and The Commercial, Sydney. Photo: Zan Wimberley
COVID-19 UPDATE
Due to the current advice from authorities regarding gatherings as well as the uncertainty surrounding the next few months M&G NSW have decided to postpone this event.
We are hopeful that Engaging Audiences with Sensitive Topics in Contemporary Art will proceed in late 2020 and we encourage you to register your interest to receive updates.
M&G NSW in partnership with Wollongong Art Gallery will be hosting a symposium titled Engaging Audiences with Sensitive Topics in Contemporary Art. 
Volunteer, education and front-of-house staff are often the first people confronted with difficult questions from audiences. They engage their communities through public programming, enabling safe spaces for discussion, creativity and enquiry for all visitors. This symposium aims to equip gallery staff with tools, strategies and a vocabulary to approach and explore sensitive topics in contemporary art with their audiences.
This full day of targeted training will provide participants with practical skills in the engagement tool of cultural mediation, non-verbal communication from a behaviour specialist, and facilitating conversations surrounding identity and place. Artists will speak on the day about the themes within the concurrent exhibition Just Not Australian, suggesting ways in which humour and knowledge can help unpack artworks that explore gender, identity, sexuality and political opinions. The symposium will also feature a cultural culinary experience, a curatorial walkthrough, and a talk from University of Sydney academics Dr. Lee-Anne Hall, Dr. Anna Lawrenson and Dr. Chiara O'Reilly. At the conclusion of the symposium, participants will be invited to join Wollongong Art Gallery for the Just Not Australian exhibition opening celebrations and catalogue launch.
Further artists and special guests to be announced.
Please register your interest in this event to receive further information.

---
Just Not Australian was curated by Artspace and developed in partnership with Sydney Festival and Museums & Galleries of NSW. The exhibition is touring nationally with Museums & Galleries of NSW.