SAVE THE DATE: Regional Public Galleries NSW 2023 Conference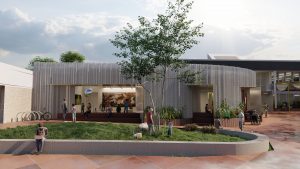 Transformative Conversations–Empowered Actions: From art world peripheries to centres for the future
Date: Thursday 2 & Friday 3 March 2023
Location: South East Centre for Contemporary Art, formerly Bega Valley Regional Gallery, Bega, NSW
After three challenging and transformative years the 2023 RPG NSW conference will once again bring together gallery staff, creative practitioners and industry professionals. Gather in Bega at the new South East Centre for Contemporary Art (SECCA) to explore the role of galleries as dynamic, sustainable and transformative spaces, as we tackle future challenges and continue to evolve as creative centres for our regions. Stay tuned for the conference program and ticket information.
CALLING FOR SPEAKER EXPRESSIONS OF INTEREST
Conference Session:  Returning Audiences & The Future of Audience Engagement for Galleries & Museums
Thursday, 2 March
After several years of enforced closures, restrictions and focussed online delivery, how are galleries and museum's bringing audiences back to their physical galleries? Has this period of disruption changed engagement strategies, and what does the future of engagement for your space look like?
RPGNSW are calling for expressions of interest from the sector for speakers to present at the upcoming state conference, discussing these questions, focused on examples of recent, current, or future engagement programs that aim to call visitors and audiences back to the physical experiences of the gallery. The format will be 4 x 10-minute presentations with time for a brief discussion afterwards.
Interested speakers should email Rachael Parsons at director@neram.com.au
Please include your name, gallery (if applicable), role and a brief (200 – 500 word) description of the program/s you will discuss.
EOI submission due: Friday, 30 September