Google My Business & Google Analytics
Wednesday 13 October 
1.30 – 2.30PM
Online via Zoom
Free, registrations essential
How to submit your organisation's information on Google Search and Maps, so that customers can find you, no matter what device they're using, and how to measure and analyse your websites traffic and how it's being used.
Google – My Business, is a free tool that lets you connect with customers across Google Search and Google Maps, and gives you the control over how your organisation's information is displayed on each of these platforms.
Google Analytics is a free platform that can help you track and analyse your website traffic. It tells you what your users are looking at, what is the most popular content, how long visitors look at a page, what is driving users to your website and many more useful facets of information that can help you improve your web presence.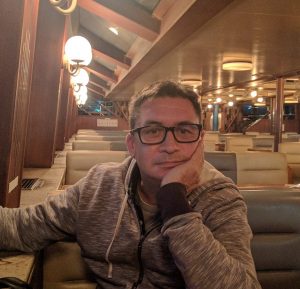 Presented by Jason Gee
Jason is the Communications Manager at Museums & Galleries of NSW.
Jason has extensive experience in developing and producing digital projects in the cultural sector. Previously he worked as a Senior Online Producer at the Powerhouse Museum, coordinating the production of complex large scale rich media online projects, with a focus on special exhibitions, major festivals, and collaborative cross-agency digital projects.
Let's Get Digital is proudly supported by the NSW Government through Create NSW as part of Arts Restart