Marketing and Membership Officer
ROLE TYPE: Full time
SUPERVISOR/MANAGER: Marketing and Membership Manager
WORKS CLOSELY WITH: Marketing Assistant, Marketing Volunteers
ABOUT SYDNEY JEWISH MUSEUM
The Sydney Jewish Museum is an institution that gives history a voice through collecting and preserving historic objects, commemorating and educating, with a mission to challenge visitors' perceptions of morality, social justice, democracy and human rights.
Our vision is to inspire future generations to make the world a more respectful, compassionate and caring place.
OVERVIEW OF THE POSITION
We are seeking an enthusiastic, experienced marketer to work alongside the Marketing and Membership Manager and Marketing Assistant to develop and implement the marketing strategies for the Sydney Jewish Museum.
You will assist with a broad range of tasks to promote all facets of the Museum, both online and offline; from communications and PR coordination to social media content planning, community management, website updates, copywriting, and liaising with various contractors to get campaigns off the ground.
The ideal candidate is a self-starter and results-oriented individual with a good eye for detail. To be successful, you should have an understanding and experience in marketing roles, excellent copywriting skills, and a good understanding of social media, digital marketing and customer relationship management. Along with the relevant tertiary qualification in marketing (or equivalent), you will have highly developed interpersonal skills.
KEY RESPONSIBILITIES INCLUDE:
Assist with the day to day running of the marketing tasks
Writing and distributing press releases, media liaison and relationship building
Ad hoc design work
Electronic direct mail (EDM) copywriting, creation and deployment
Social media and community management on Facebook, Instagram, Twitter and LinkedIn
Content creation and copywriting for blog, website, social media, partner materials, invitations, membership communications, bi-annual printed newsletters etc.
Maintenance of website content
Liaison with contractors relating to website, design and printing projects
Regular reporting on digital marketing performance and results
Administration of membership email inbox
Coordinating data exports and cleaning for email and mail campaigns
SELECTION CRITERIA
Minimum bachelor's degree with a preference in marketing communications or a related discipline or equivalent experience
Minimum of 2 years' experience in marketing
Excellent verbal and written communication skills
Strong understanding of social media and digital marketing
Highly efficient organisational skills
Excellent attention to detail and accuracy
Ability to work independently and take direction as required
Proficient in Microsoft Excel, Word, Outlook and Photoshop
Preferred skills: WordPress, EDM software and CRM experience
HOW TO APPLY
To apply, please send through your CV and a tailored Cover Letter to Ilana Gertskis at marketing@sjm.com.au addressing the key criteria, outlining why you would like to work at the Sydney Jewish Museum and what you will bring to the role.
Applications close Tuesday 22 June
Find out more
---
You might also be interested in: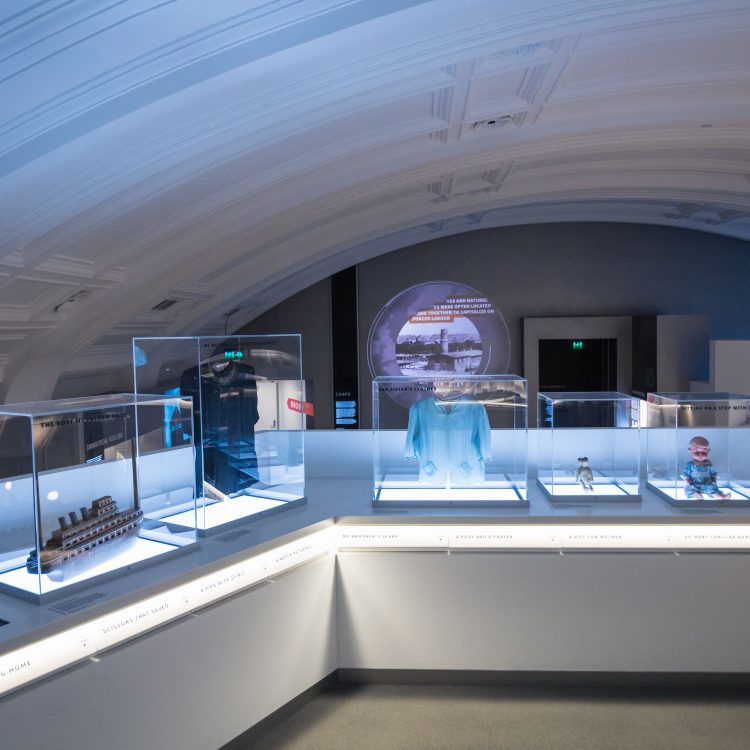 Related Organisations