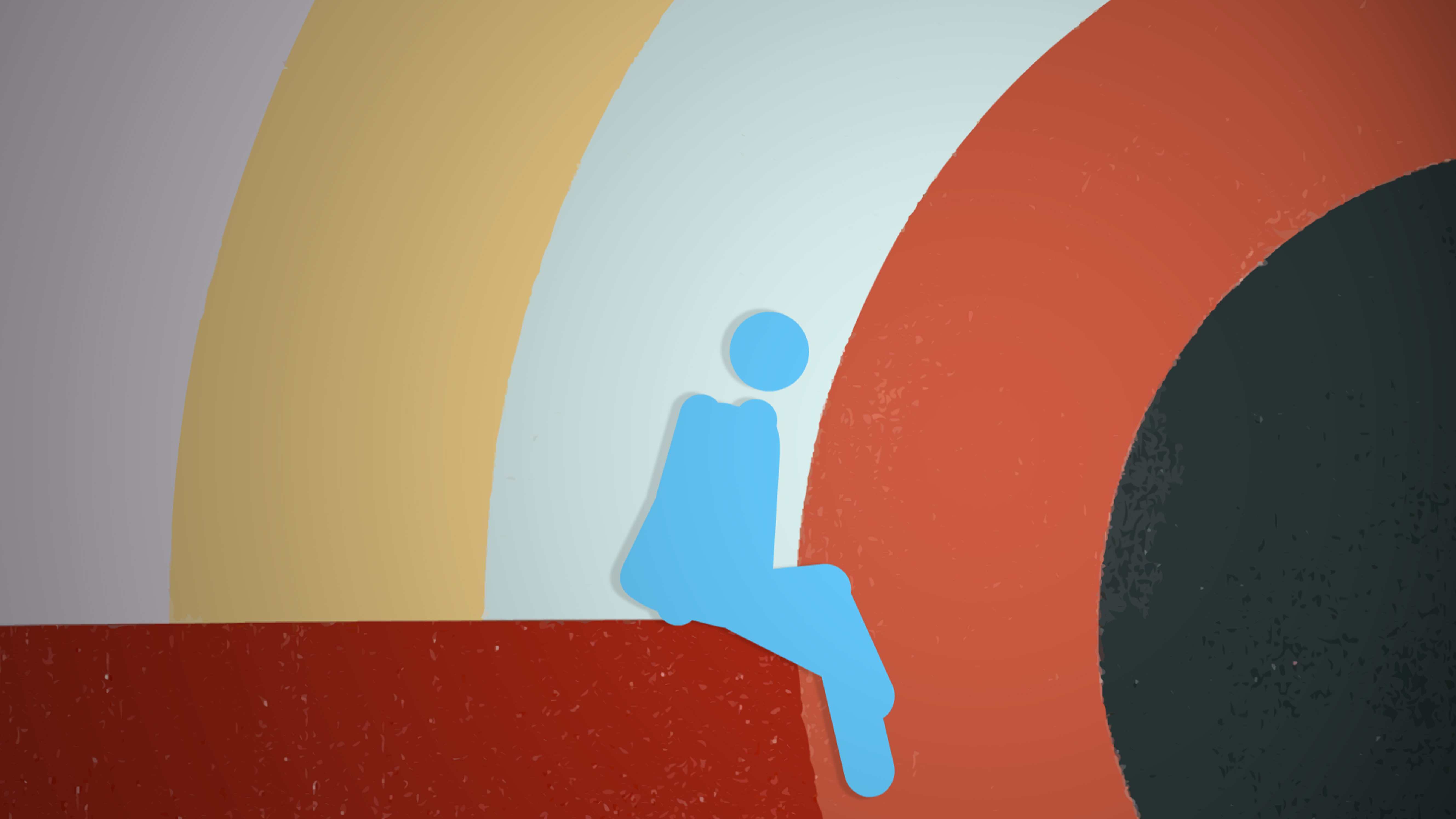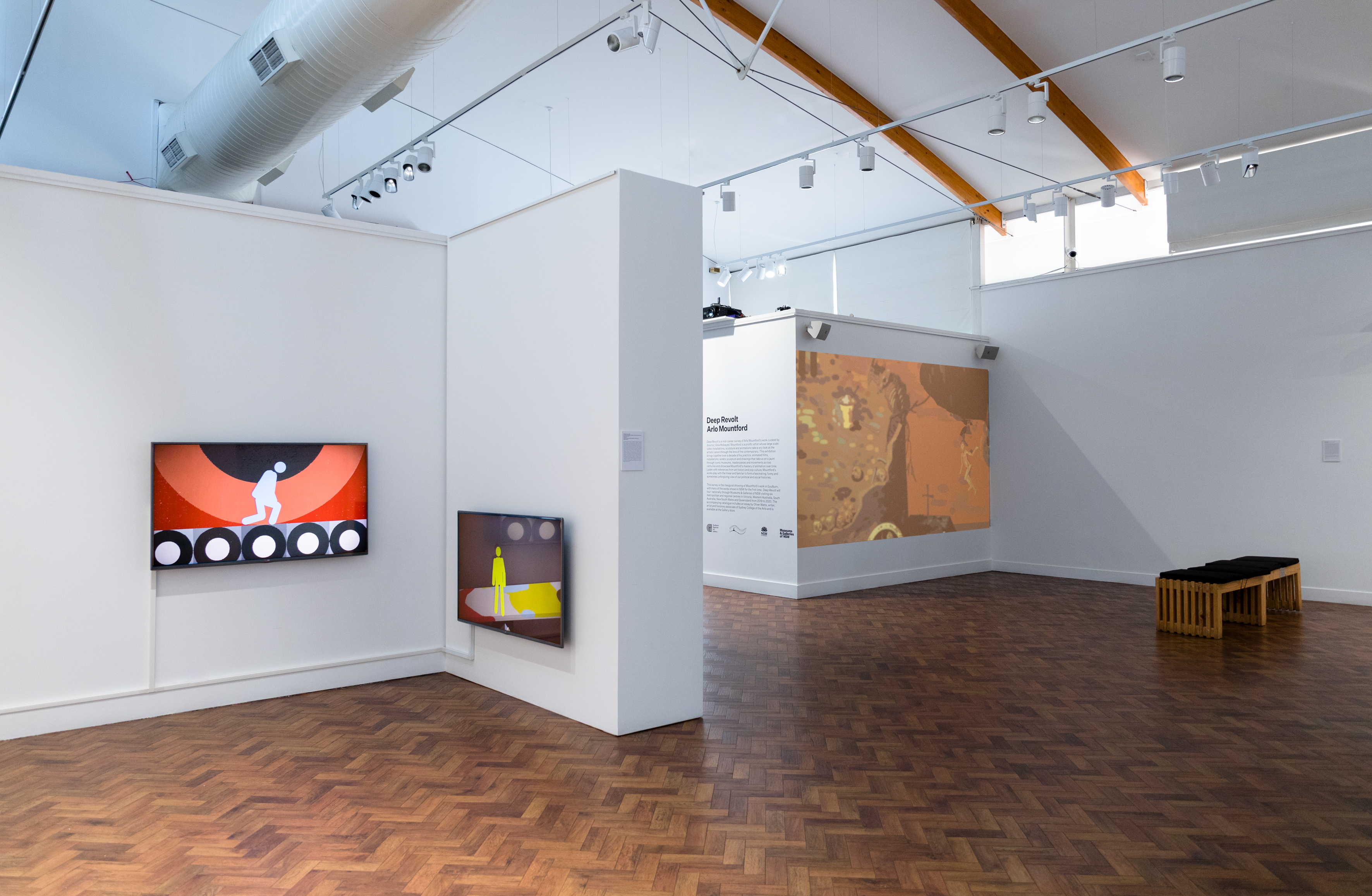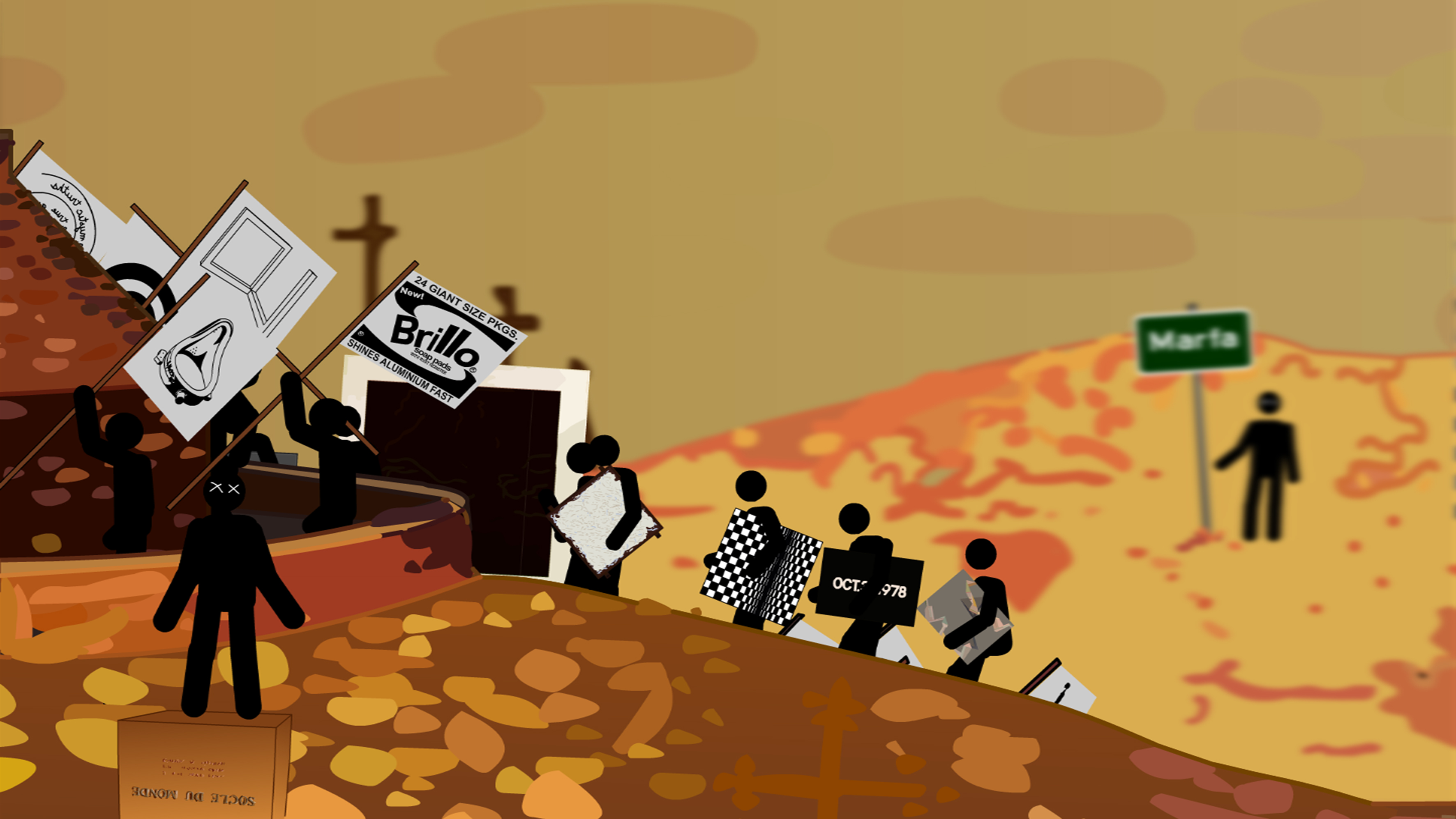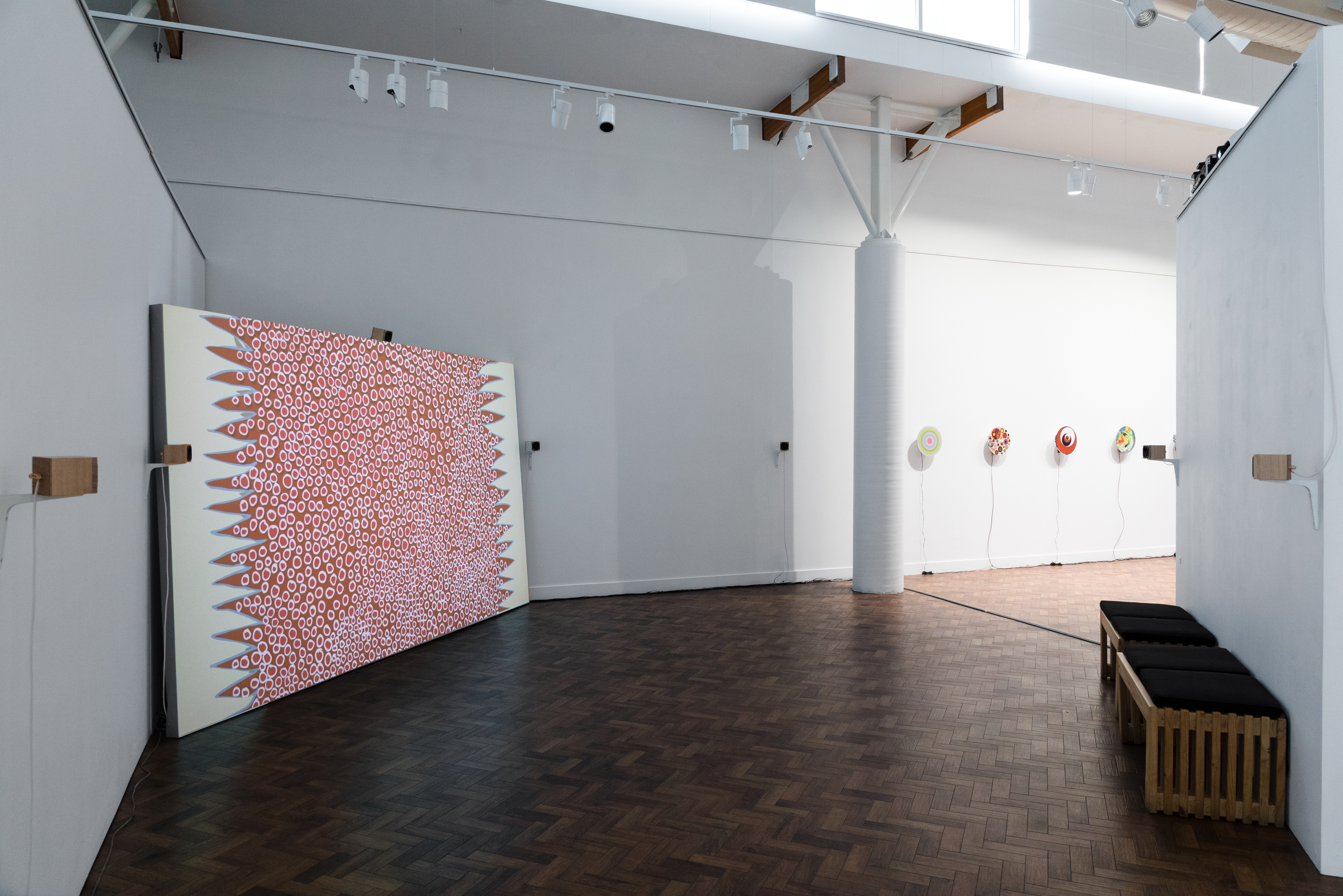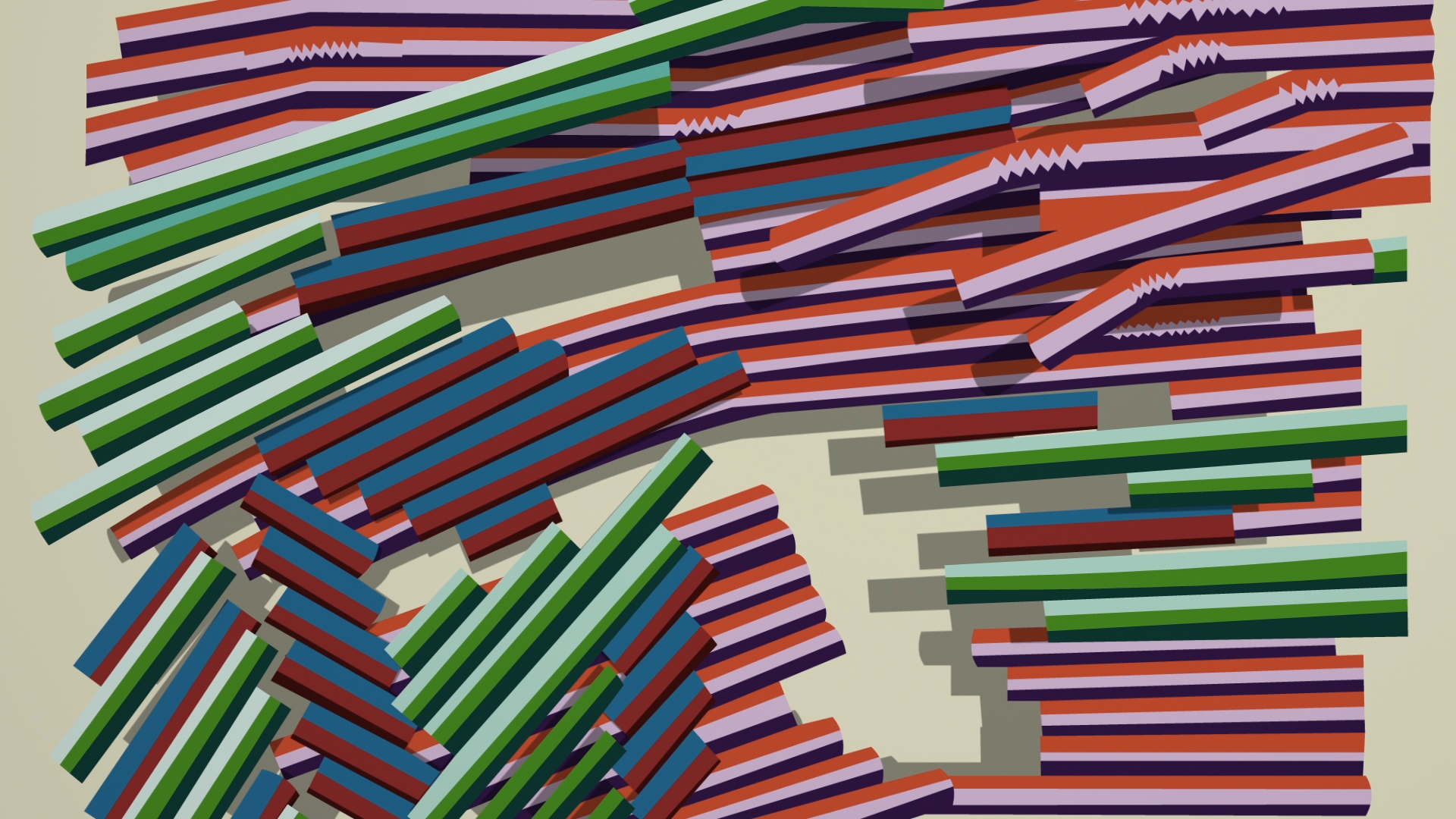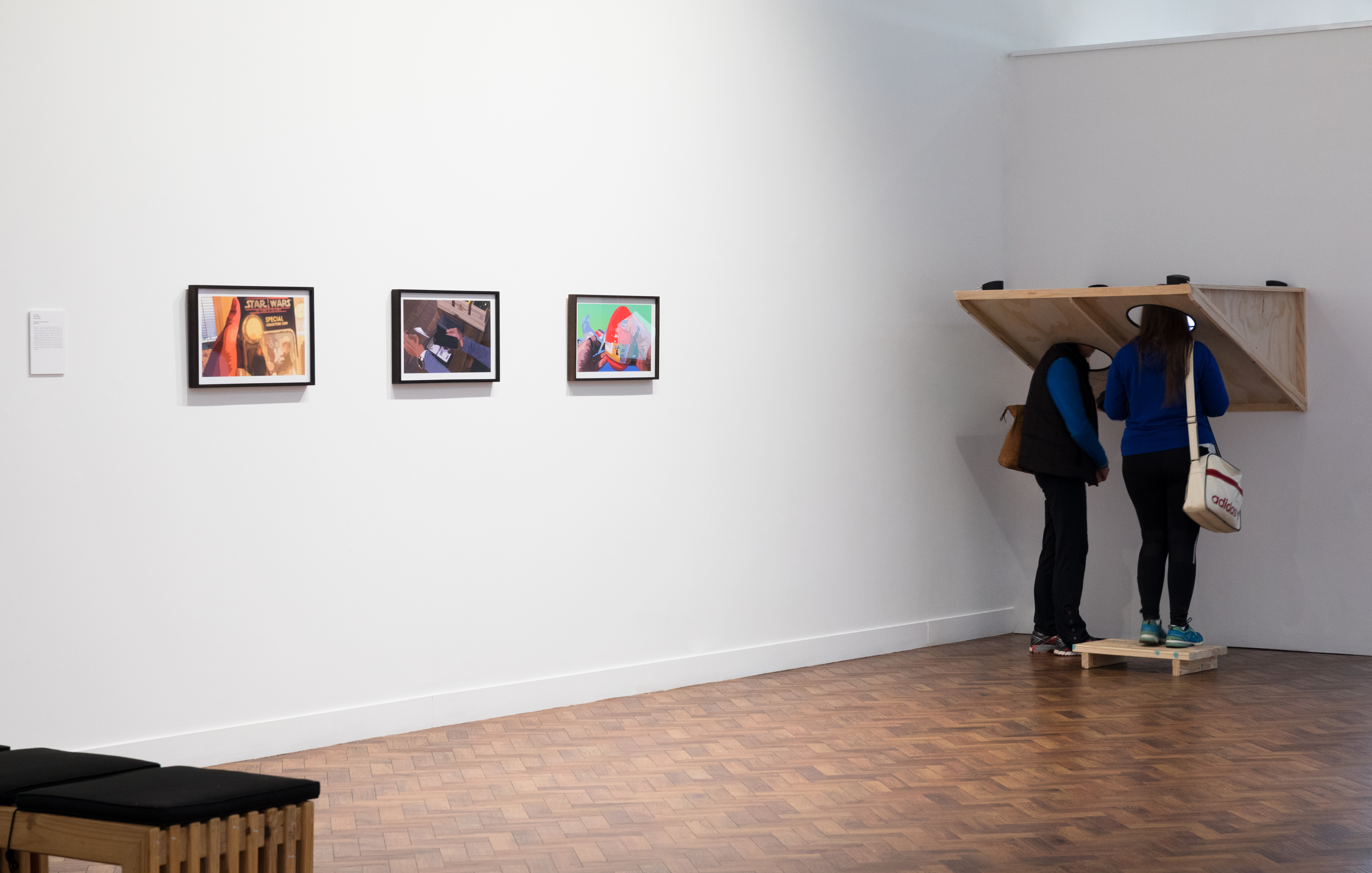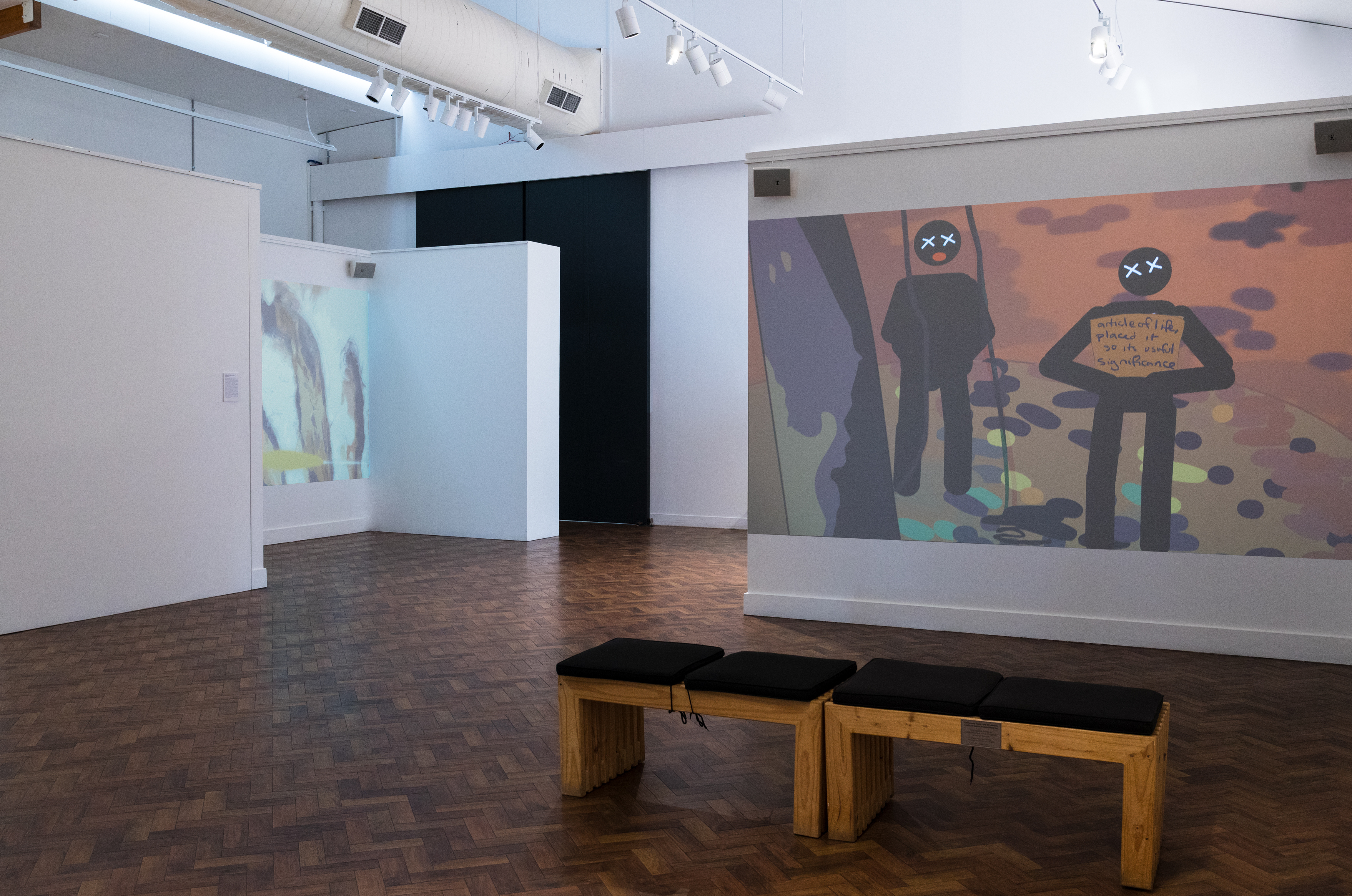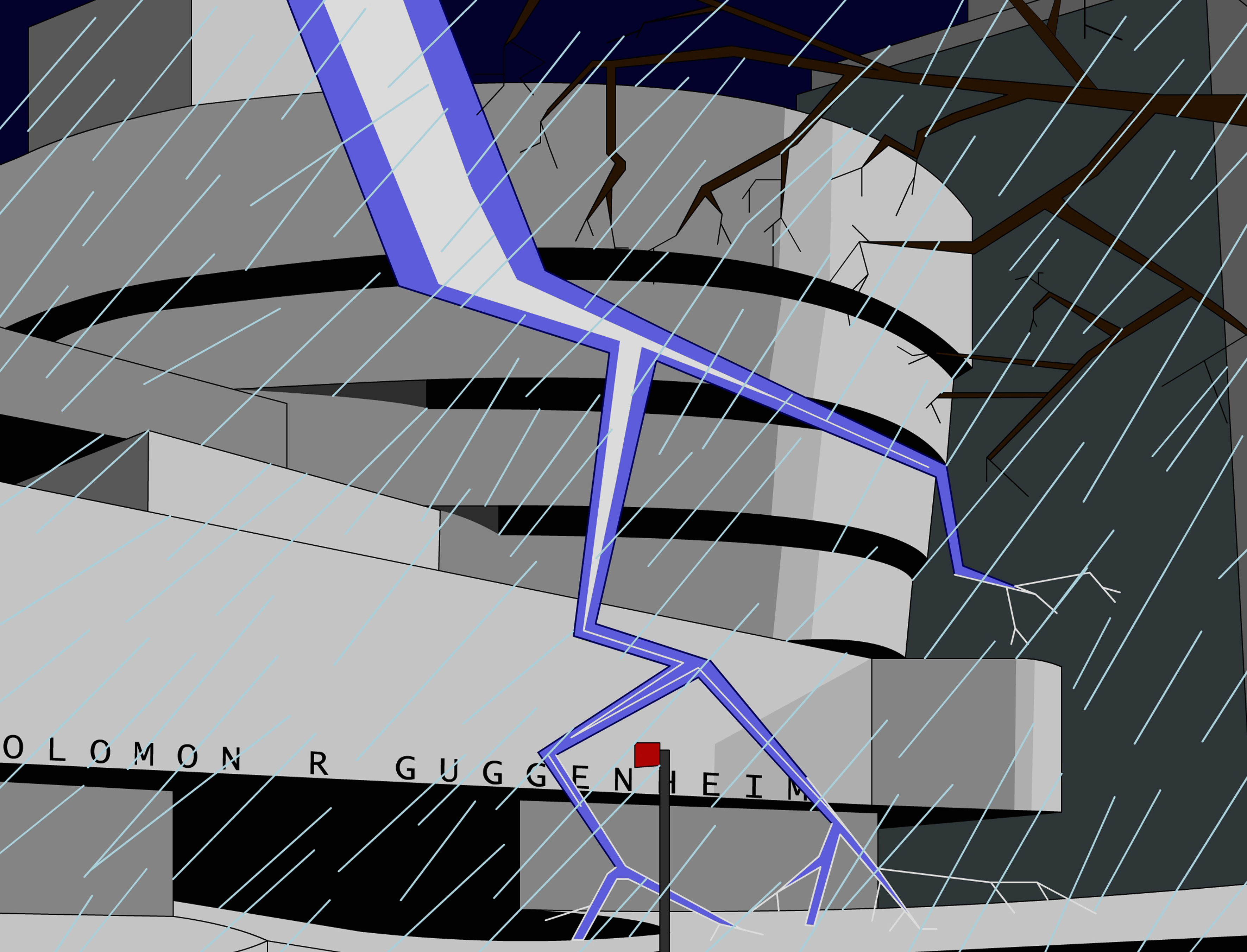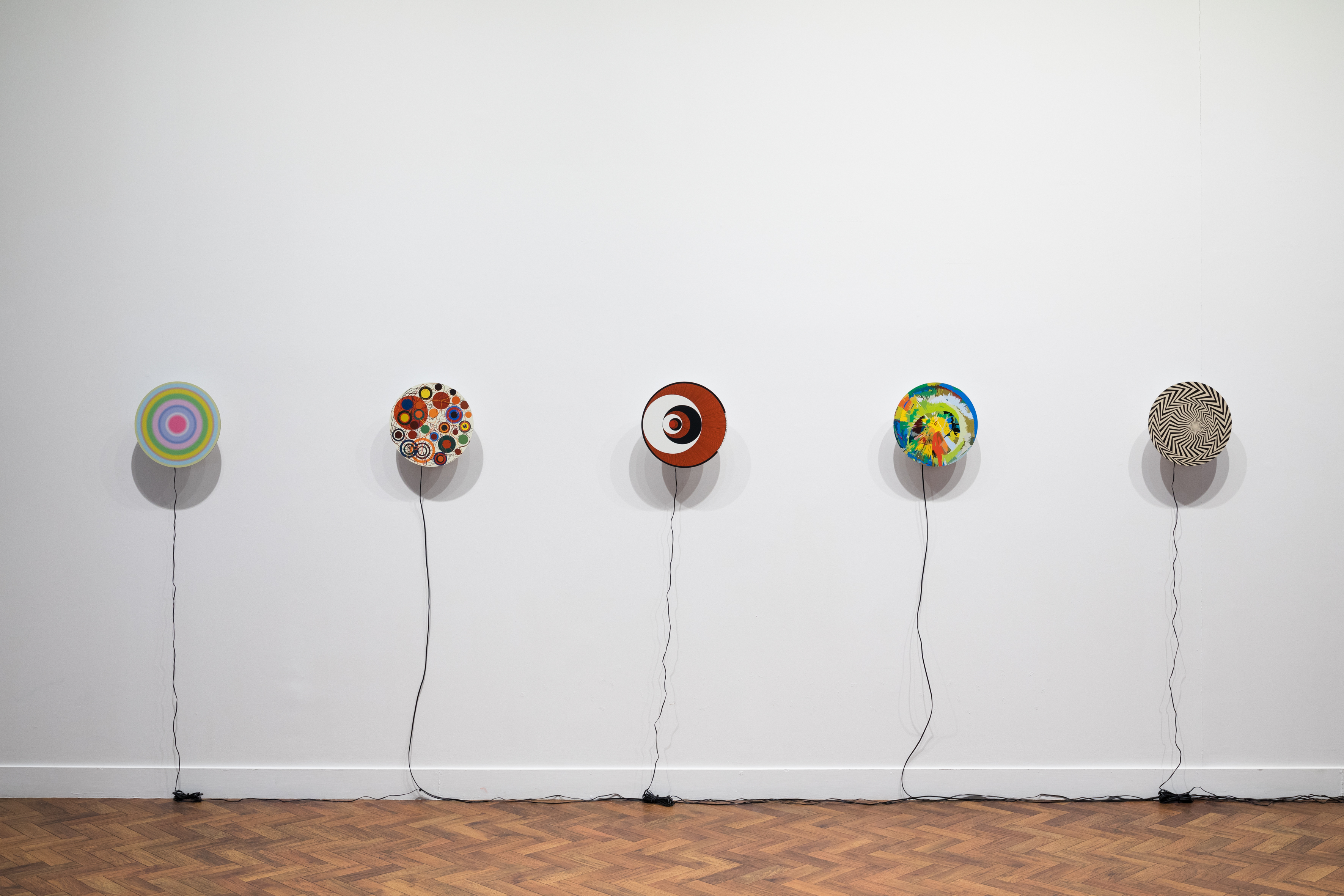 100 Years is an epic video installation tracing a century of abstract works from 1915-2015. Each animated work is given approximately one minute to take shape on the screen before it dissipates for the next. Beginning with Malevich's Black Square, 100 Years gives time to key works in the movement but also to those lesser known or recognisable. Mountford states 'the work draws a line that does not respond to the canon, rather it dips in and out across the century'.
The accompanying soundtrack reminds us of significant moments in our political and social histories, including recordings of the BBC's reporting of the fall of the Berlin Wall and audio footage of the Arab Spring coupled with the artist's own piano accompaniment. This ambitious work is Mountford's longest work to date and we see him step away from his usual jokes and irreverence to approach the artistic canon in a more meditaitve and contemplative way.
Mountford produced Galaxy Express NMWA after feeling a growing anxiety over his lack of experimentation with anime and manga, which had been fundamental to his early understanding of animation both stylistically and technically. Set within the New Museum of Western Art, Tokyo, Galaxy Express NMWA borrows its narrative arc from its namesake Galaxy Express 999, a famous manga by Leiji Matsumoto.
To create the film, Mountford and a photographic assistant undertook a rigorous survey of the Museum, photographing the site extensively to give Mountford the level of detail required to 'rebuild' it for the animation. The accuracy and site specificity of this work was made possible by the Australia Council Tokyo Residency in 2011. The film presents Mountford mastering the techincal aspects of his process, seeing his animations evolve and shift away from the flatness of earlier films. As in earlier works, Duchamp's Fountain appears, this time as a magical pendant that causes the destruction of the Museum and sets the characters, Maetel and Tetsuro on their path.
In this dual channel animation, two figures traverse works from the National Gallery of Victoria's permanent collection. Works were selected by Mountford by the presence of a 'line' that each figure could walk along within the work and then painstakingly redrawn with his distinct style. The figures travel across works by Courbet, Riley and Arkley, calling out to each other using birdsong. This work is devoid of a linear narrative and the experience of watching the two figures traverse Mountford's beautifully redrawn works is a lovely one.
Walking the Line was comissioned by the National Gallery of Victoria for the exhibition Melbourne Now in 2013.
LIST OF WORKS
---
Murder in the Museum, 2005, single channel digital animations, 4:3 aspect raio, stereo sound, duration 4:27 mins

Wedge for S/elective Viewing, 2005, single channel digital animation, 4:3 aspect ratio, 4 channel sound, ply, 120cm x 120cm x 60cm, duration 2:00 mins
The Triumph, 2010, single channel video installation, 16:9 HD, stereo, duration 9:11 mins
Walking the Line, 2013, dual channel HD digital animation, 4 channel surround sound, duration 14:37 mins, commissioned by the National Gallery of Victoria for Melbourne Now
Galaxy Express NMWA, 2014, single channel video installation, 16:9 HD, stereo, duration 6:18 mins
100 Years, 2016, single channel digital animation, 7.1 surround sound, mixed media installation, duration 100 mins
Cars 2, 2017, digital print, 35.5 x 57.5cm
iPhone 7, 2018, digital print, 35.5 x 57.5cm
Star Wars, 2018, digital print, 35.5 x 57.5cm
Marcel, Bridget, Tanaka, Ugo and Damien, 2014, digital print mounted on Dibond, motor, sensor, Arduino controller board, 33.3cm diameter.
Portrait of the Artist as a Dead Man, 2003, vinyl adhesive, dimensions variable
Further excerpts of Mountford's work can be viewed here
IN THE MEDIA
---
SMH, 'Melbourne artist Arlo Mountford recreates WWI dioramas at the Australian War Memorial', 24 February 2015 by Dylan Rainforth
NGV, 'Melbourne Now Countdown', 12 September 2013 by Jane Devery
Shepparton Art Gallery, Arlo Mountfords Catalogue Essay, 2010 by Leon Goh
The Age, 'Frames of Folly', July 14 2009 by Andrew Stephens
Gertrude Contemporary, 'The Flux of the Matter', 2007, Catalogue Essay by Jeff Khan
Art Guide Australia podcast, Arlo Mountford and being out of time by Tiarney Meikus
Art Gallery of NSW 'Unguided Tour' series