Cr Paul Braybrooks OAM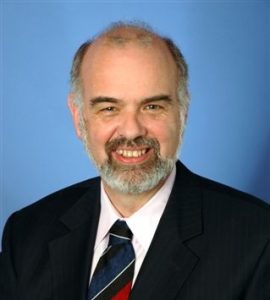 Paul was elected to Cootamundra Shire Council in 1991 and served as Deputy Mayor for 3 years and Mayor for 15 years until he stood down from the role of Mayor in 2011.
He was elected in 1999 and remains, chairman of REROC (an active regional organisation of councils). He is the current Treasurer of LGNSW.
Paul chairs the board of Local Government Procurement, he is on the board of StateCover and the Murrumbidgee Local Health District. Two years ago he was appointed as the chairman of the NSW Food Regulation Forum.
Paul is a qualified pharmacist and is married to Judy, a fellow pharmacist. He is a graduate member of the Australian Institute of Company Directors.