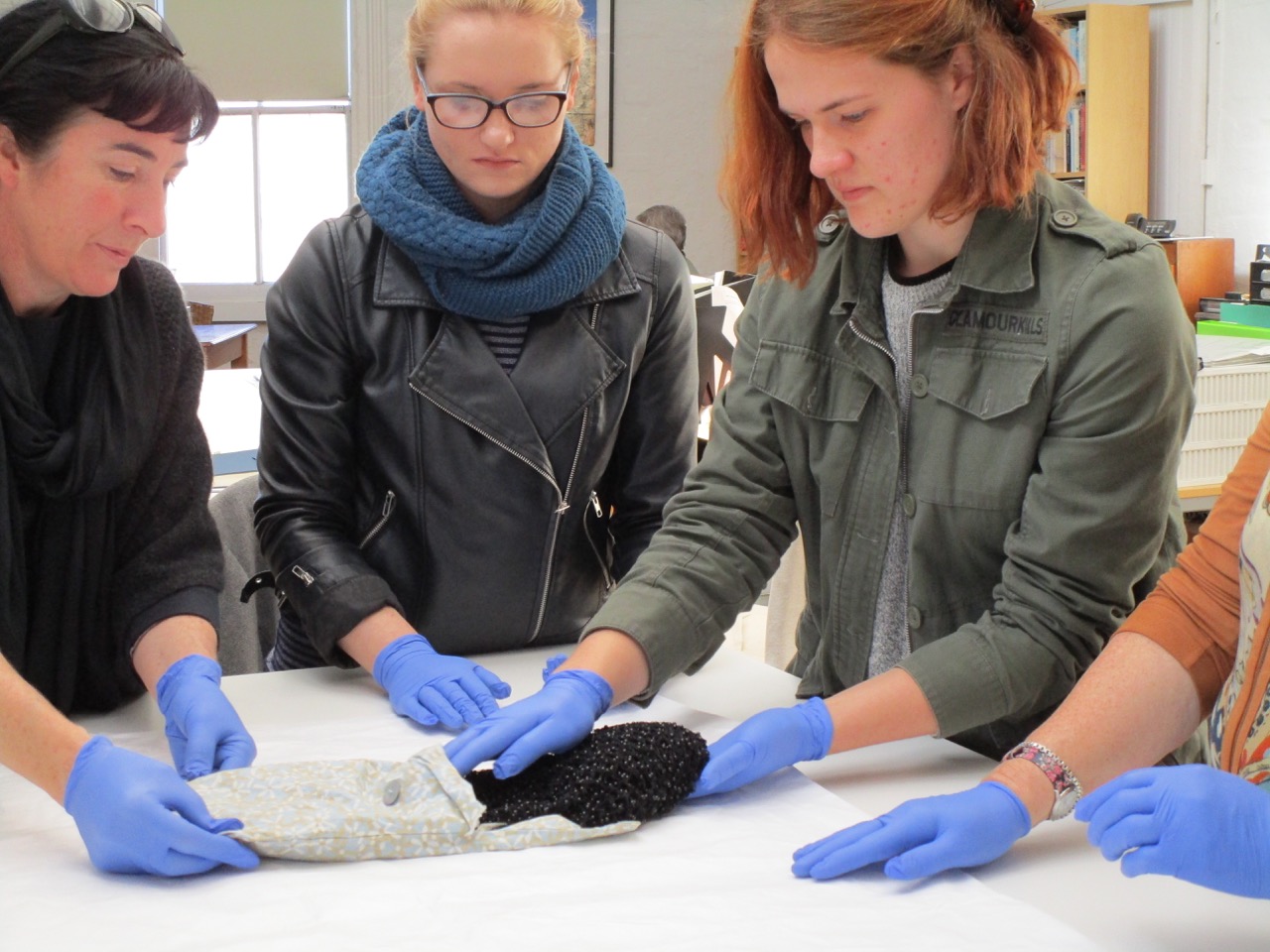 Preservation Australia is running its second semester conservation workshops in the week beginning September 16th. We are offering 6 workshops over five days – 3 full day workshops and three half day workshops.
And we are starting the week with a new workshop!!!!  'Big Plans Ahead'
Big Plans Ahead (half day, afternoon Monday 16th) – this new workshop addresses the problems many museums, archives and libraries encounter when dealing with the preservation of large items held in the collection such as maps and plans. We cover the identification of plans, deterioration, flattening and repair, and conservation storage. (Please note that this workshop is so new that we haven't yet put it on our website – so please contact us directly if you need further information)
Care of Collections (full day, Tuesday 17th) – this is one of our perennial favourites and is an excellent introduction into the world of preventive conservation for all those responsible for the care and management of collections.
Disaster Response and Recovery (full day, Wednesday 18th) – this day focuses on the practical aspects of responding to a disaster and is an excellent opportunity to learn some of the standard procedures for collection recovery – along with testing whether your own Disaster Preparedness plan is an effective one. You don't have to have written your own plan to attend this workshop as it is a useful overview of what disaster response is all about.
Basic Paper Conservation (full day, Thursday 19th) – one of our more popular workshops, this day focuses on useful paper conservation techniques and treatments for those responsible for the preservation of paper-based collections. A brief history of paper, and identification of works on paper are also included.
Handling Collections (half day, morning Friday 20th) – a useful workshop covering some do and don'ts about proper handling of collection material.
Basic Textile Conservation (half day, afternoon Friday 20th) – this workshop is only offered erratically (!) and covers the essentials of caring for a textile collection – including deterioration, cleaning, storage and handling.
All workshops are held in our Annandale studio in Sydney.  Full day workshops are $350, with a 10% discount offered if two or more workshops are booked, or if two (or more) people register for one workshop.
Further details regarding the workshops, costs and how to book can be found on our website.
https://preservationaustralia.com.au/what-we-do/workshops/
For further enquiries please contact us at info@preservationaustralia.com.au or 1300 651 408