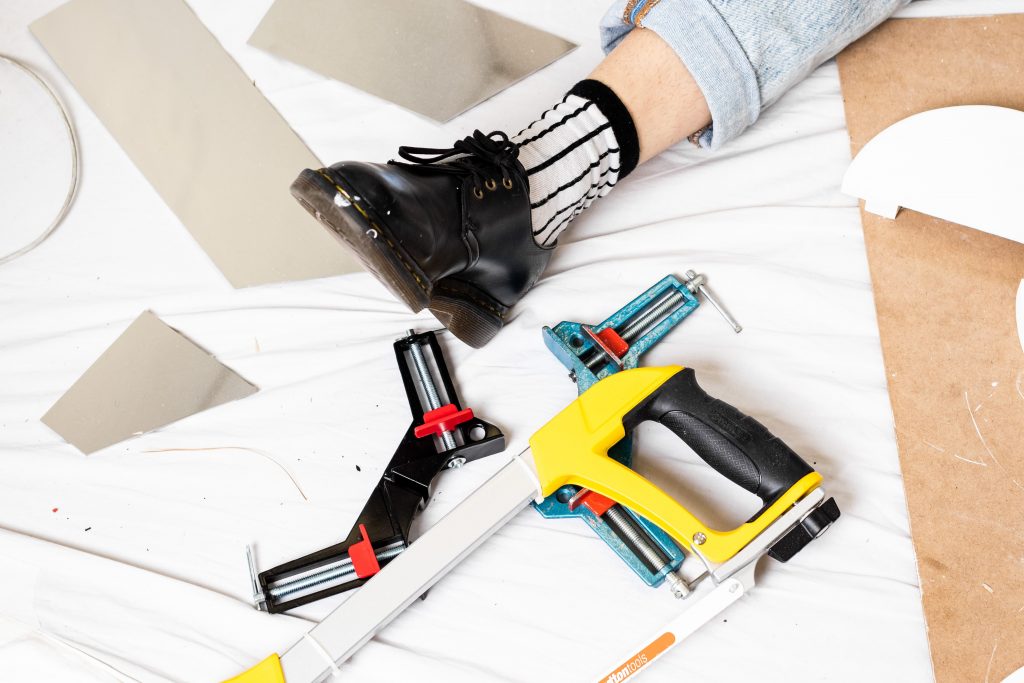 A day of practical talks for contemporary artists. Hear insider knowledge directly from from artists and arts workers about how to make your next career move.
PROGRAM (bookings essential, spaces limited):
Bless Their Hands – Justine Youssef | 10:00am to 11:30am
Break fast and break bread with artist Justine Youssef in service to her Umi (mother) and Umti (aunty) for a meal rooted in the practice of making Khobz Saj, an Arab flatbread and terwiaa (breakfast) staple. In making space to embody this form of inherited labour, Youssef aims to create a trans-generational exchange and reclaim a morning ritual of care and nourishment that is quickly becoming erased in the diaspora.
Art/Life Balance | 11:30am to 12:30pm
Is your practice taking over your life? Or is life getting in the way of your practice? Esther Anatolitis (NAVA) will facilitate a conversation with artists Abdul Abdullah, Cigdem Aydemir and Harriet Body on the less discussed aspects of being an artist, including managing admin, juggling a day job and finding time for a personal life.
Art Spruik | 1:00-2:00pm
A must-see presentation of what to apply for next from 8 arts organisations.
Featuring Parramatta Clay and Arts; Peacock Gallery and Auburn Arts Studio; and many more.
Breaking Boundaries: Going Regional | 2:30pm to 3:30pm
Regional festivals and residencies can offer unique opportunities for artists to develop connections, access new audiences and expand their practice within new contexts. Learn about exciting initiatives in regional areas and how you can make your next project happen regionally. Hear from Claire Needham (Kyneton Contemporary) and Rachel Arndt (Museums & Galleries of NSW).
One Plus One | 3:00pm-5:00pm
Secure a one-on-one meeting with Curators from Artbank, Casula Powerhouse or Independent Curator Nina Miall.
Applications for this exclusive networking opportunity close on Sunday 19 May, midnight. Apply here: https://parracity.smartygrants.com.au/oneplusone2019
Beyond the Stable: Connections with Commercial Galleries | 4:00pm to 5:00pm
Find out how commercial galleries are working with artists outside of their stable. Hear how they are supporting experimentation and emerging practices through project spaces, group shows, and opportunities beyond the gallery space, with Samantha Ferris (Galerie pompom), Dominik Mersch (Dominik Mersch Gallery) and Rhianna Walcott (Artereal Gallery). Moderated by Kate Britton (Art Month).
Event Drinks | 5:00pm to 6:00pm
Throughout the day visit open studios and experience installations by artists Kalanjay Dhir, Emma Fielden and Del Lumanta.