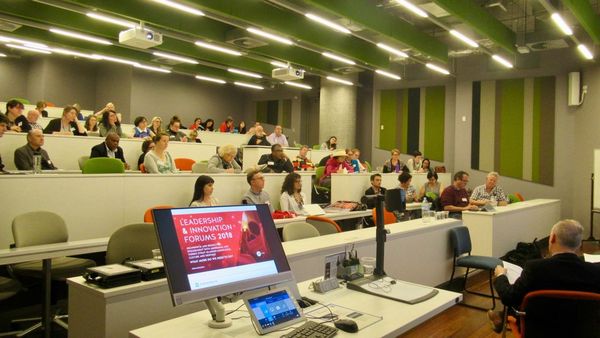 The digitisation of video and its distribution has created new challenges and opportunities for those who manage video assets. This event, we will explore the following:
– The role that metadata plays in managing video effectively.
– Experimental approaches to digitisation and film archiving.
– How we can manage extensive collections for reuse.
Sal Russo has over 20 years of experience in working with Television and Broadcast Archives and Libraries at the ABC. He currently manages the ABC's video News Libraries, archive content research supporting all ABC output platforms, as well as the ABC's Reference Library. He completed a Post Graduate Diploma in Information Management at UTS in 2011.
Dr Megan Heyward is an academic and media artist whose creative practice is in the area of storytelling and new technologies. She recently developed a pilot project archiving historical UTS student films into the Omeka-S platform. Megan teaches into the Media Arts and Production and Digital and Social Media programs at UTS.
Macarena Miranda is the sourcing manager for Gracenote Australia, Gracenote is the world's leading entertainment data and technology company. We power the top music services, consumer electronics companies, automakers, media companies and cable and satellite operators on the planet.
Thursday, June 27, 2019, 18:00 – 19:30