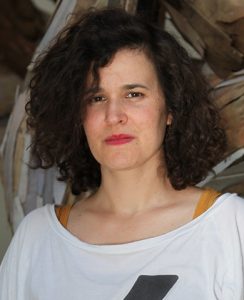 Paris' Palais de Tokyo, is a dynamic contemporary art space, the largest centre for contemporary artistic creation in Europe. Join us to hear from the Head of Cultural Mediation at the Palais de Tokyo, Marion Buchloh-Kollerbohm and learn how they have reinvented the way art is experienced – creating an art centre as a true 'citizen's place'.
Marion will speak to the numerous successful programs run at the Palais de Tokyo, including their Cultural Mediation program, which pairs specially trained communicators with visitors to create great conversations!
In meeting the diversity of their public and their needs through participatory and experiential programs, the work of the Palais de Tokyo can be applied to exhibitions across the broader cultural sector – anywhere where audiences and artwork or objects interact.
Marion Buchloh-Kollerbohm, Head of Cultural Mediation, Palais de Tokyo, Paris, France
As a former student of Sorbonne University, Paris and of the CCC (Critical Curatorial Cybermedia) Postgraduate Studies Program at ESBA in Geneva, Marion Buchloh-Kollerbohm joined the cultural mediation team of the Palais de Tokyo in 2002, the Parisian art centre's inaugural year. As an educator and now head of cultural mediation, the exchange of ideas and engagement of audiences with the artistic vision is at the heart of her mission. Her department leads programs for a diversity of audiences that combine educational ambitions with social cohesion objectives.