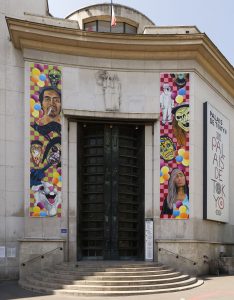 Paris' Palais de Tokyo, is a dynamic contemporary art space, the largest centre for contemporary artistic creation in Europe. Join us to hear from Head of Cultural Mediation, Marion Buchloh-Kollerbohm and learn how they have reinvented traditional ideas of audience engagement, participation and collaboration to engage audiences in the 'lived experience of art'.
Thanks to the knowhow and expertise developed since 2002, the education and cultural mediation teams of the Palais de Tokyo have sought to meet the diversity of its public and their needs, and provide an inclusive and participative vision of an art centre.
Marion Buchloh-Kollerbohm, Head of Cultural Mediation, Palais de Tokyo, Paris, France
Former student of Sorbonne University, Paris and of the CCC (Critical Curatorial Cybermedia) Postgraduate Studies Program at ESBA in Geneva, Marion Buchloh-Kollerbohm joined the cultural mediation team of the Palais de Tokyo in 2002, the Parisian art centre's inaugural year. As an educator and the head of cultural mediation, the exchange and engagement of audiences with the artistic vision is at the heart of her mission. The department devises situations and tools for audiences of all types that combine educational ambitions with social cohesion objectives.

Image: David Griggs, MANILA STRANGE #1 & #2, 2019, Palais de Tokyo, Paris, France. Photo by Aurélien Mole