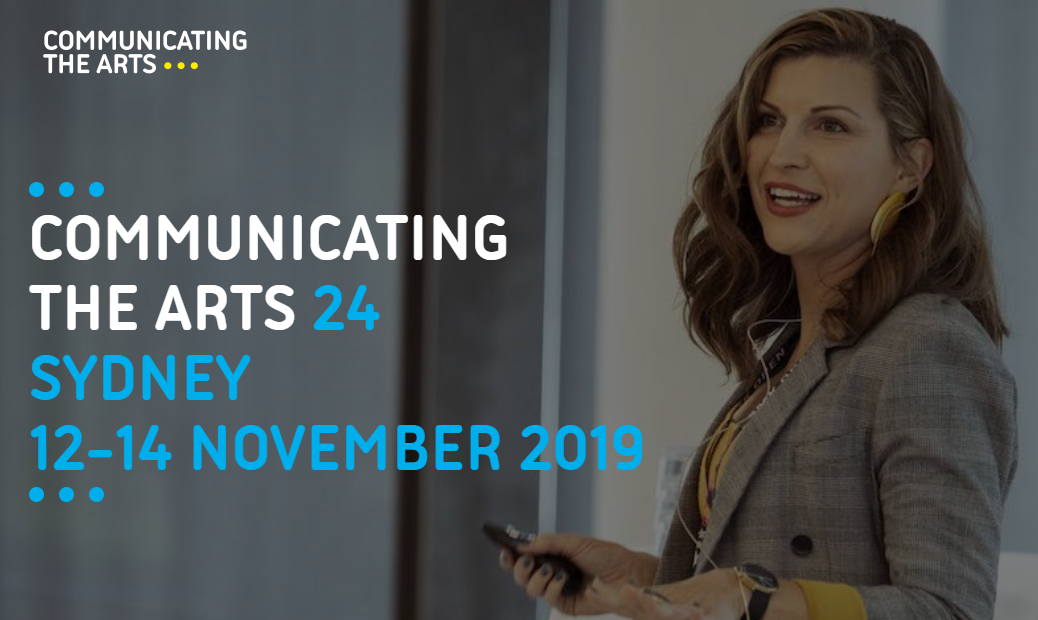 From 12 – 14 November 2019, Sydney will host the 24th edition of the Communicating the Arts conference (formerly known as Communicating the Museum). During 3 days, our conference will gather around 250 communication and leadership experts working in the arts in Australia and internationally. For the first time we invite colleagues from the performing arts to join colleagues from the visual arts and museums sectors to engage in stimulating conversations and rethink their institution's model and communication approaches.
Hear from directors, communication and marketing specialists, and artists as we share best practices from all over the world.
THEME: CULTURAL LEADERSHIP
One would be hard pressed to find a bigger buzzword in the arts today than "leadership". In a time of unprecedented progress and deepening social divisions, the pressure is on arts institutions around the world are to champion values of sustainable, collaborative and innovative strategy all-the-while anticipating for unknown futures.
Communicating the Arts will explore cultural leadership along four key axes: Being Bold, Truth-telling, Connecting and (Re)inventing.