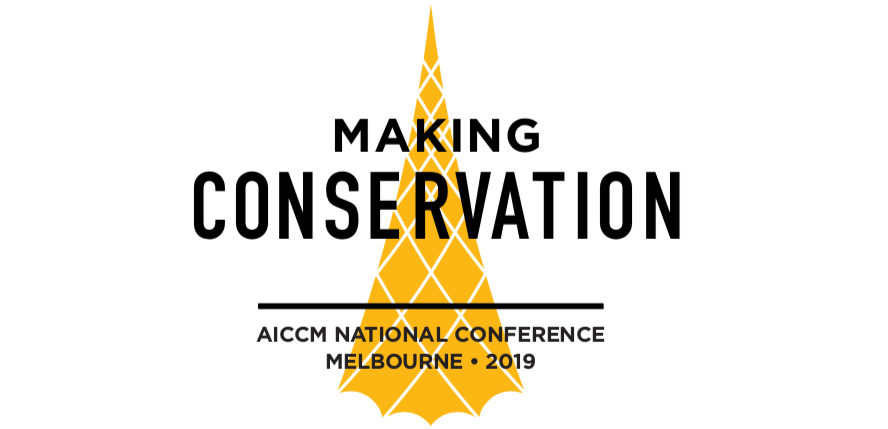 13 – 15 November 2019
At the AICCM National Conference 2019, we invite you to consider how we make our profession. Broadly divided into three themes – making conservation sustainable, innovative and connected – we want to know what excites you, what challenges you, and what you want to discuss further.
Join us at the Pavilion at the Arts Centre, Melbourne, 13-15th November 2019 and continue the conversation.
The AICCM National Conference 2019 'Making Conservation' will feature three days of presentations, panel discussions, posters and a trade fair at the Arts Centre Melbourne https://www.artscentremelbourne.com.au
Each day of the conference will centre around one of the three themes:
Making Conservation Connected
• How are we/should we make conservation inclusive, collaborative, visible, accessible and connected across communities?
Making Conservation Sustainable
• How can the profession grow and develop?
• What do we need from conservation education and what are the challenges or opportunities we are working with?
• How can conservation respond to climate change and how will this affect our work?
Making Conservation Innovative
• What treatments, projects, developments or ideas are exciting and inspiring you, or challenging you to do things differently?
• How can conservation shape the future?