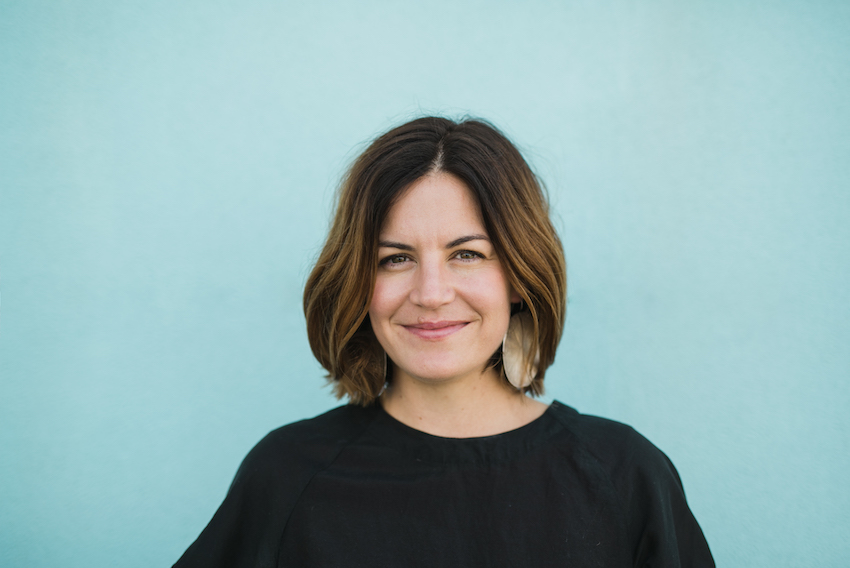 Profile
Soda Arts is a curatorial consultancy that connects artists, audiences and ideas. With a focus on contemporary art and design, we deliver artistically ambitious projects for our clients, bringing astute project management and a spirit of collaboration to everything that we do.
Soda Arts was founded by Danielle Robson, an experienced Arts Manager, Curator and Creative Producer. For over 17 years she has been working across the private and cultural sectors, connecting the work of artists and designers with the needs of audiences and organisations.
Our services include exhibition curation and production management, touring programs, public art, public programming and events for all ages, strategic planning, audience engagement strategies and arts communications. Our business model is flexible. We can work as consultants, joining your team to help you deliver your project. We also provide a full production service, assembling teams of skilled arts professionals to deliver projects from end-to-end.
We've worked with museums and galleries, corporations, festivals, universities, small businesses, advertising agencies, local councils and everything in between. If you want to connect with visual artists, you're our kind of people.
Projects
JURASSIC PLASTIC WITH HIROSHI FUJI, SYDNEY FESTIVAL
Presenter: Sydney Festival
Artists: Hiroshi Fuji (main) Liane Rossler & Stephen Mushin (guest artists)
Our Role: Creative Director & Executive Producer, undertaken while Director of ArtsPeople
Dates: 6 – 28 January 2018
Audience: 35,000
Workshops: 1,700
Jurassic Plastic was a major contemporary art production that was the key all-ages arts experience at the 2018 Sydney Festival. Featuring the work of leading Japanese artist Hiroshi Fuji, Jurassic Plastic was a sprawling colourful landscape of over 150,000 discarded plastic toys presented in the Lower Town Hall, Sydney. A reflection on consumption and waste, the project comprised a large-scale art installation by Hiroshi Fuji, alongside interactive spaces where audiences could play, explore and create. The project also included a daily program of creative workshops, artist-led experiences and evening floor talks.
PENELOPE DAVIS, SEA-CHANGE, ARUP GALLERY
Presenter: Arup, Sydney
Artist: Penelope Davis
Our Role: Strategic Consultant & Exhibition Curator
Dates: 12 Oct 2018 – 15 Feb 2019
Audience: 5,000
We were engaged by Arup to help them articulate a vision and curate the launch exhibition for the new Arup Gallery. Located inside the just-completed Arup Sydney offices, Arup Gallery is a private gallery with the soul of a public institution. Non-commercial and non-acquisition, Arup Gallery has been conceived as a space for the exchange of ideas, where the work of contemporary artists will live alongside staff to discuss, provoke and inspire. Following a detailed scoping and research process, the selected launch exhibition was Sea-change by prominent Melbourne-based artist Penelope Davis.
TANABATA: STAR VILLAGE WITH SLOW ART COLLECTIVE, POWERHOUSE MUSEUM & SYDNEY OBSERVATORY
Presenter: Museum of Applied Arts & Sciences: Powerhouse Museum and Sydney Observatory
Artists: Slow Art Collective
Our Role: Creative Director & Executive Producer, undertaken while Director of ArtsPeople
Dates: 25-26 June, 2-17 July 2016
Audience: 75,000
Description: Tanabata: Star Village was major participatory art production for all ages presented across two-venues of the Museum of Applied Art and Sciences: the Powerhouse Museum and Sydney Observatory. Inspired by the Japanese annual star festival of 'Tanabata', Melbourne artists Slow Art Collective (Chaco Kato & Dylan Martorell) created a dramatic site-specific art installation of bamboo structures and thread which functioned as the artwork as well as the environment in which the audience could participate in a number of activities, including weaving directly onto the structure, origami, interactive sound installations, storytelling, and artist demonstrations.
FORT THUNDER: AN ELECTRO-ACOUSTIC PLAYGROUND
Presenter: Fairfield City Museum and Gallery
Artists: Lucas Abela and Keg de Souza
Our Role: Creative Director & Executive Producer, undertaken while Director of ArtsPeople
Dates: 14 April – 21 July 2018
Audience: 10,200
Description: Fort Thunder: An Electro-Acoustic Playground was an interactive sound playground presented at the Fairfield City Museum and Gallery. Riffing on traditional playground equipment, Sydney-based artists Lucas Abela and Keg de Souza created a fantastically bonkers world of sound, colour and movement that inspired collaboration, experimentation and play from toddlers through to retirees.
CUSP: DESIGNING INTO THE NEXT DECADE
Presenter: Australian Design Centre
Artists: Leah Heiss, Chris Bosse, Healthabitat, Mari Velonaki, MaterialByProduct, Super Critical Mass, Greg More, George Khut, Stephen Mushin, Alison Page, Anupama Kundoo, Floyd Mueller
Venues: Casula Powerhouse Arts Centre (NSW), JamFactory (SA), Western Plains Cultural Centre (NSW), The Glasshouse (NSW), State Library of Queensland (QLD), Mornington Peninsula Regional Gallery (VIC), Queen Victoria Museum and Art Gallery (TAS), Australian Design Centre (NSW)
Our Role: Exhibition Curator and Public Programming, undertaken while Creative Programs Manager at the Australian Design Centre
Dates: Toured nationally 2013 – 2015
Audience: 250,000
CUSP: Designing into the Next Decade was a major nationally touring program that presented a selection of outstanding Australian artists and designers. Ranging from artificially intelligent wallpaper to a design methodology that dramatically improves health in disadvantaged communities, to an aural experience that alters the way we listen to our environment, each project sparked conversations about how design could positively shape our future. A highlight of the CUSP public program was the 'Talks in Transit', a series of lively debates between artists that took place on a public train carriage between Central Station and Casula Station in Sydney (Casula Powerhouse was a CUSP venue).