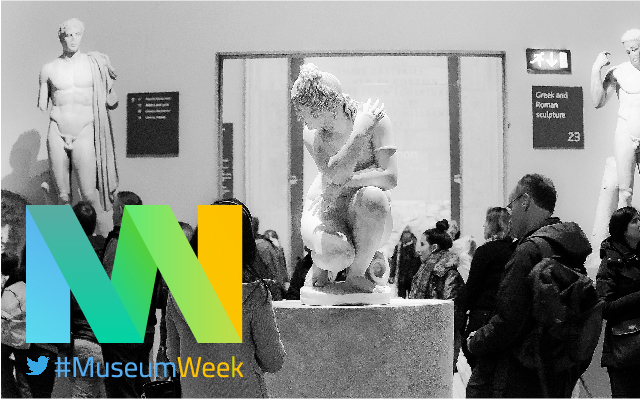 #MuseumWeek 2020 is a worldwide cultural event that takes place on twitter from 11 to 17 May, bringing together cultural institutions from all over the world based on the idea of "7 days, 7 themes, 7 hashtags".
This year will celebrate the workers that face the crisis with #heroesMW on Monday May 11, then a #CultureInQuarantineMW day inspired by the Getty Museum initiative (#ArtInQuarantine), we will continue on Wednesday with the flagship theme #togetherMW and then with #MuseumMomentsMW to recall memories. Friday 15 will be devoted to climate change with #climateMW and Saturday to #technologyMW that allows museums to extend their reason-to-be on digital platforms. The week will finish with a day devoted to #dreamsMW and hope…
All you need to do is register on the website and post at least one tweet per day using the #MuseumWeek hashtag.
If you have been looking to get started on twitter it's a great opportunity to leverage off an existing brand. Those of you who are already active tweeters can grow your twitter profile, gain new followers and promote your organisation.