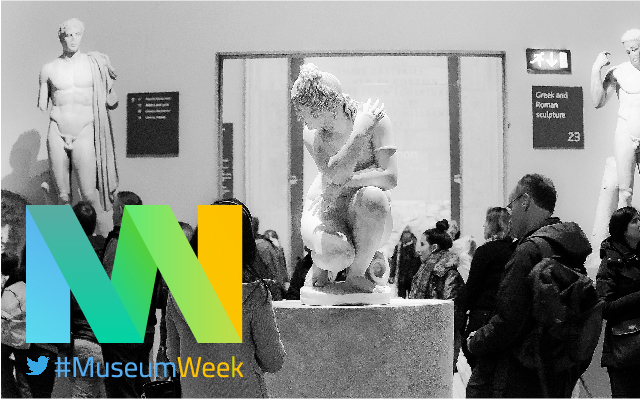 #MuseumWeek 2019 is a worldwide cultural event that takes place on twitter from 13 to 19 May, bringing together cultural institutions from all over the world based on the idea of "7 days, 7 themes, 7 hashtags". It features various themes such as exploration, photography and play, but also the role of women in culture yesterday, today and tomorrow to mark #WomenInCulture Day, the high point of this sixth edition.
All you need to do is register on the website and post at least one tweet per day using the #MuseumWeek hashtag.
If you have been looking to get started on twitter it's a great opportunity to leverage off an existing brand. Those of you who are already active tweeters can grow your twitter profile, gain new followers and promote your organisation.
Discover the MuseumWeek 2019 hashtags in this video.
The hashtags MuseumWeek 2019  are:
May 13 #WomeninCultureMW
May 14 #SecretsMW
May 15 #PlayMW
May 16 #RainbowMW
May 17 #ExploreMW
May 18 #PhotographyMW
May 19 #FriendsMW