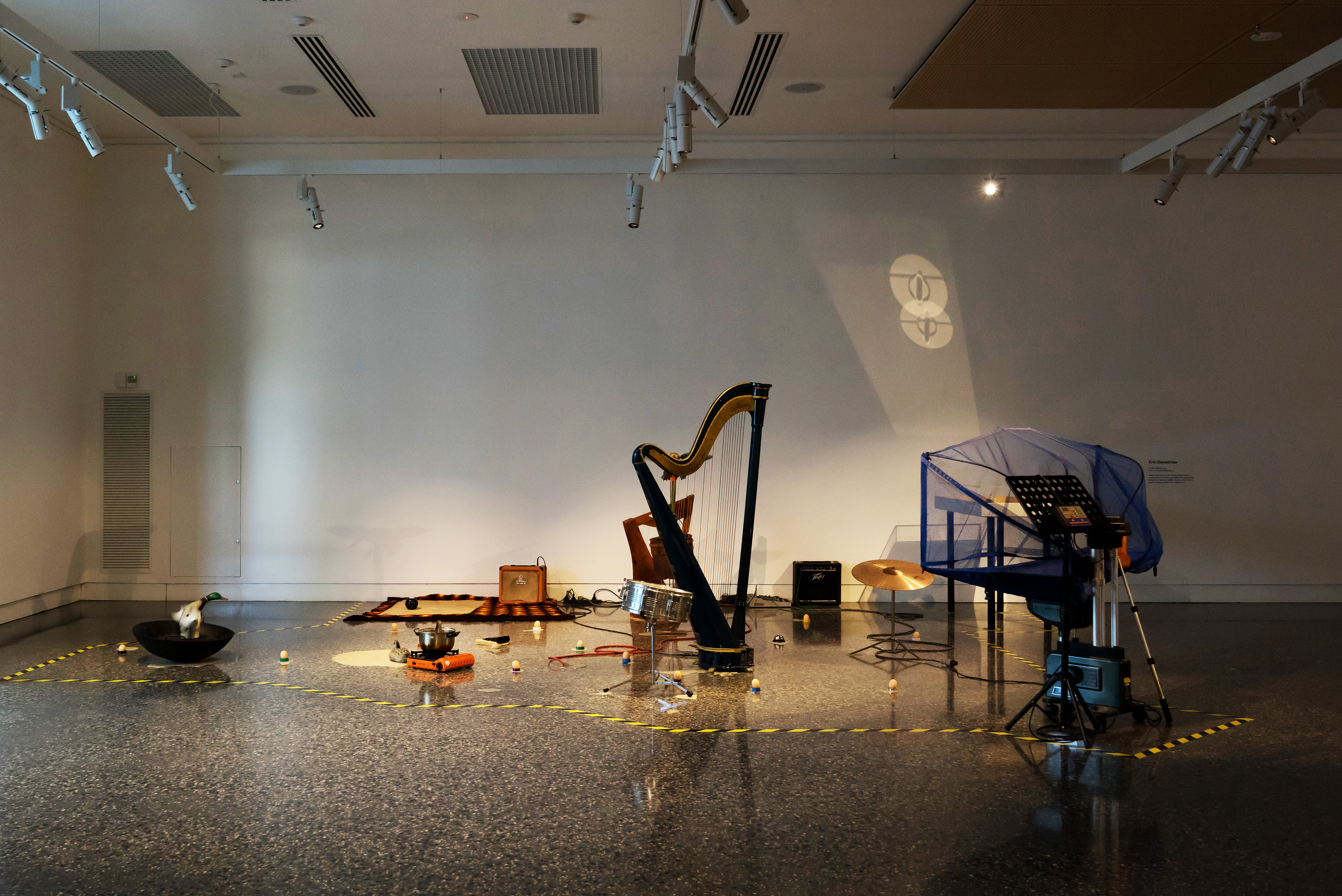 Museums & Galleries of NSW is currently developing the tour Material Sound which will travel throughout NSW, VIC, QLD and TAS from July 2020. Eric Demetriou's installation Herbie Jercher and the Gahan present 4'33" in cat years & the lost wax stolen river band (2018) will feature in this exhibition, and the search for a large decommissioned or used harp for this artwork has begun.
If you can help in any way, please contact Olivia Welch, Gallery Programs & Touring Exhibitions Coordinator, Museums & Galleries of NSW, oliviaw@mgnsw.org.au / 02 9339 9905
For more information on the exhibition and the tour, please click HERE.